Perfect sowing on all soils
Modern arable farms need high performance equipment, a versatile combination of different functions within an implement, and fast, simple road transport. And all this without compromise to good consolidation and perfect seed placement. The most important feature of a modern drill technology is that it will work flawlessly in both conventional and conservation tillage.
The sowing process
Loosening and crumbling with power harrow or compact disc harrow
Levelling
Stripwise reconsolidation with the roller
Seed placement with the double disch coulter
Pressing in seeds with the depth control wheel
Mechanical seed drills
Short and compact
The Saphir mechanical seed drill is the go-to implement for consistently even seed distribution and crop emergence. This short, compact seed drill makes high-quality seeding technology accessible to small and medium-sized farms in particular.
Mechanical seed drills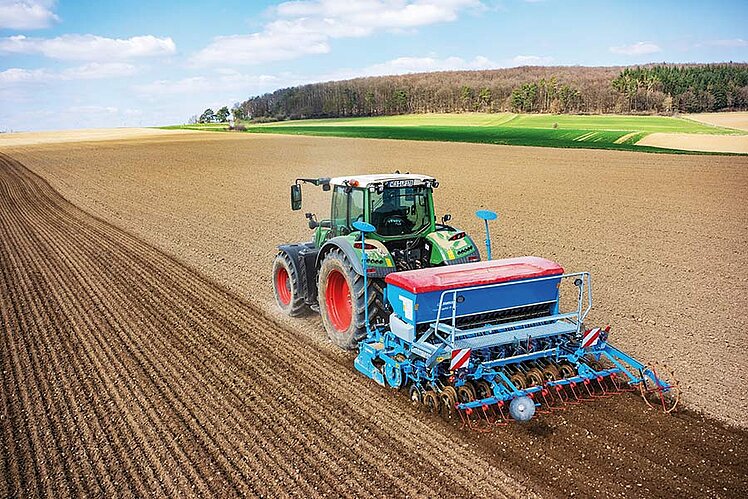 Pneumatic seed drills
The great variety
Solitair pneumatic seed drills are always precise and efficient. They are available in various models to meet a wide range of requirements for optimal sowing.
Pneumatic seed drills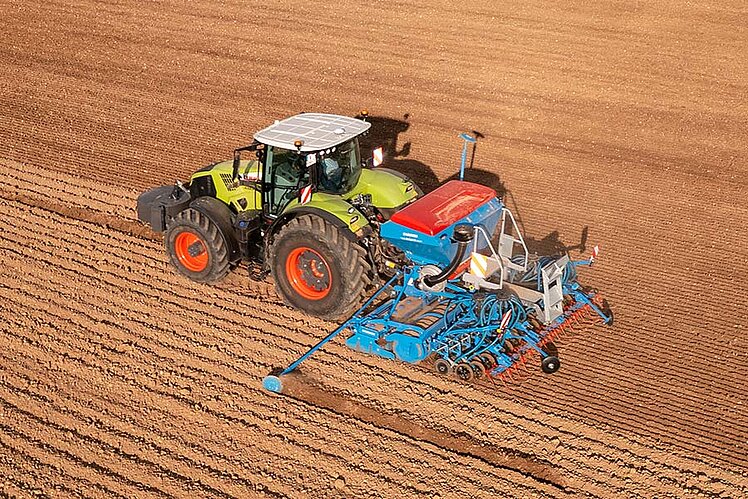 Drill combinations
High speed precision
The Compact-Solitair drill combinations combine a high working speed with a large seed hopper and easy road transport. This makes it possible to achieve a particularly high area output.
Drill combinations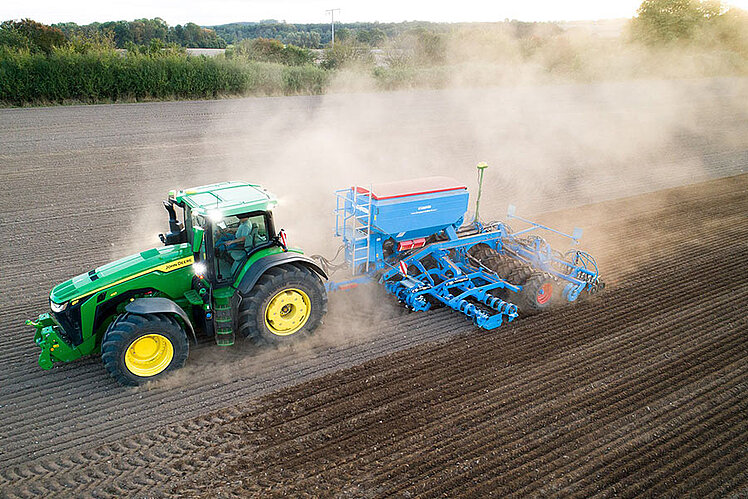 Choose the perfect tillage method
The preferred tillage method will vary according to previous crop, soil type, weather and harvest conditions. LEMKEN drills meet every requirement for blockage- free work and precise seed placement in conventional and conservation tillage.
For ideal adaptation to the current soil conditions, the coulter pressure and working depth can be adjusted independently of each other on the entire range of LEMKEN seed drills.