Innovative precision seeding technology
With the Azurit, LEMKEN has set standards in precision seeding. The staggered placement of the grains in the DeltaRow triangle provides the plants with more nutrients, more water and more light. With this advantage for the plant, a higher yield can be achieved with the same crop density. The DeltaRow method also enables tramlining with a constant number of plants.
Azurit 10
The precision air seeder Azurit 10 uses the innovative DeltaRow method for sowing. After clearing the seed furrow, mineral fertiliser is placed centrally underneath the DeltaRow via a double disc coulter. After pre-consolidation of the seed rows, double disc coulters place the seed in the soil. As an alternative to underfoot fertilisation, the MicroHub micro granule unit is also available.
Azurit 10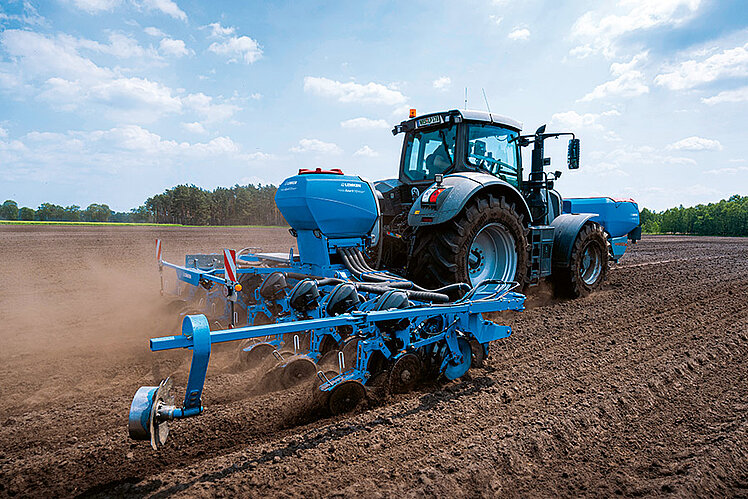 Multiple combinations are possible
The following combinations are available for fertiliser storage for under root fertilisation: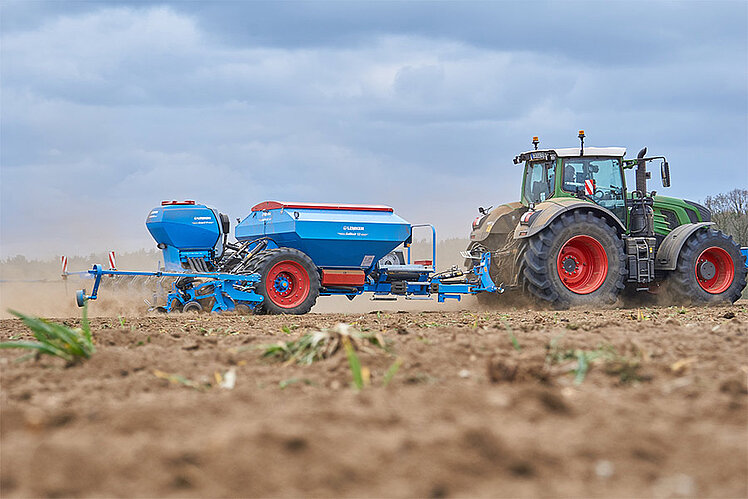 For highest fertiliser efficiency
With a comparatively small amount of microgranules, the MicroHub microgranule spreader can cover the initial plant requirements well. It holds 200 litres of fertiliser. The possible application rate is between 1 and 40 kilograms per hectare. The metering unit is electrically driven and the granulate is pneumatically transported to the seed furrow.
Azurit 10 with MicroHub