Locally, together & for the world
As a family company, people are at the centre of everything we do. We take our social responsibility seriously and also encourage our employees to get involved.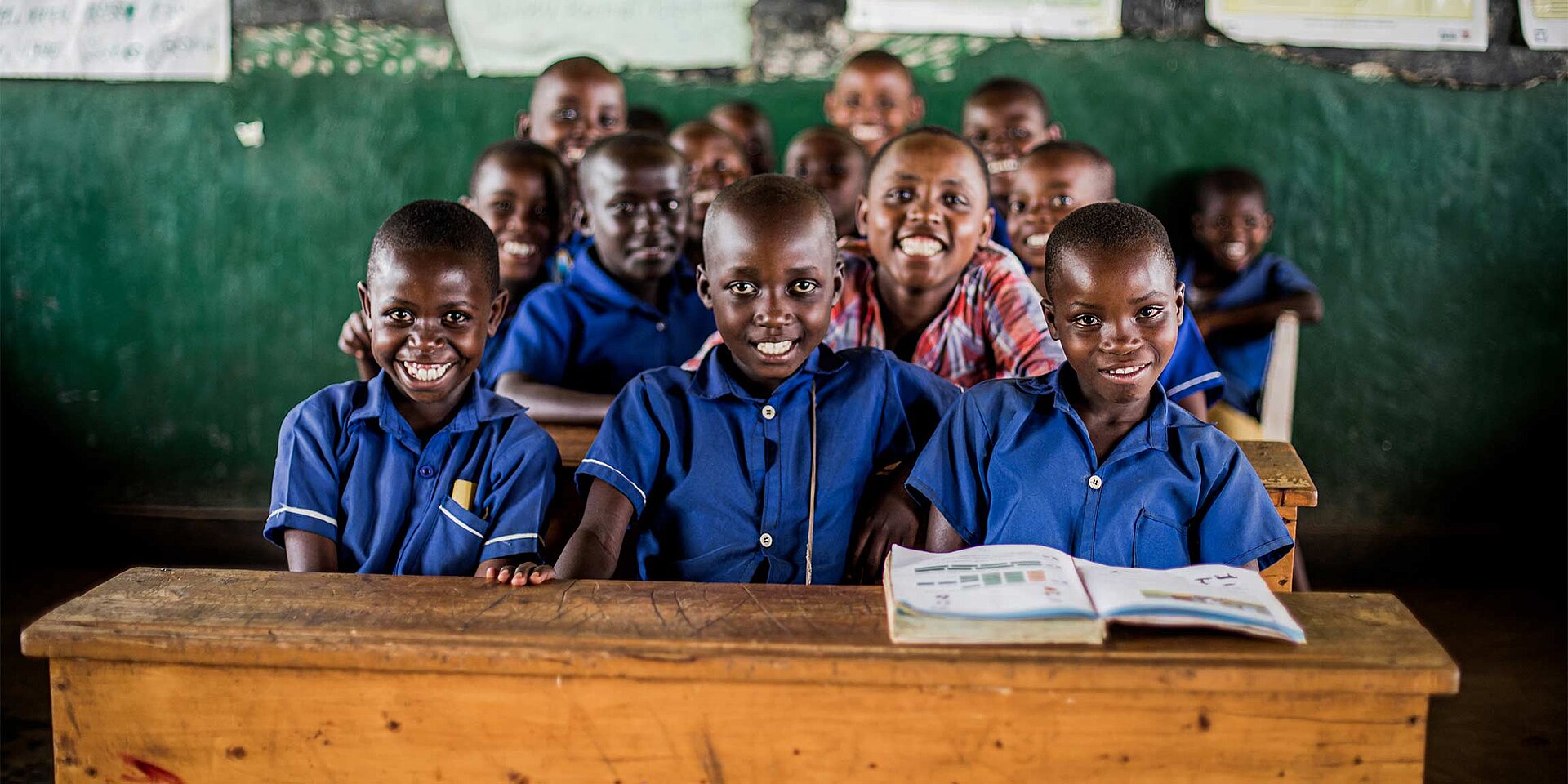 Our worldwide social commitment
In our world with its strong economic and social disparities, prosperity for all can only succeed if we work to reduce these differences. That is why we are engaged in various projects in in countries of the global South.
Good education for children in Rwanda
With our partner Plan International Germany, we have implemented the education project "Good Education for Children" in Rwanda to improve learning conditions and gender equality. It includes educating students and teachers about child rights and protection, gender equality and health promotion. Girls' washrooms with hygiene articles were set up at 10 schools to enable continuous school attendance. Teenage mothers received training to improve their economic situation and fathers were involved in childcare.
Photos: © Plan International
900 pupils were educated about children's rights and child protection measures
100 teachers have received training on child protection, sexual education and gender-based violence
96 teenage mothers have completed vocational training
10 girls' washrooms were built or renovated and equipped with hygiene articles
250 fathers are actively involved in childcare
Street children in India
We not only have a factory in India and thus contribute to making agriculture more productive and increasing the income of families.
For many years, we have also been helping children who live on the streets or are forced to work in quarries, car workshops or hotels at an early age by supporting the Missio project "Bangalore Rural Education and Development Society". It not only provides the girls and boys with clothing, food and medicine, but they also learn about and assert their rights.
Education and training give them a chance for a better, more economically secure future.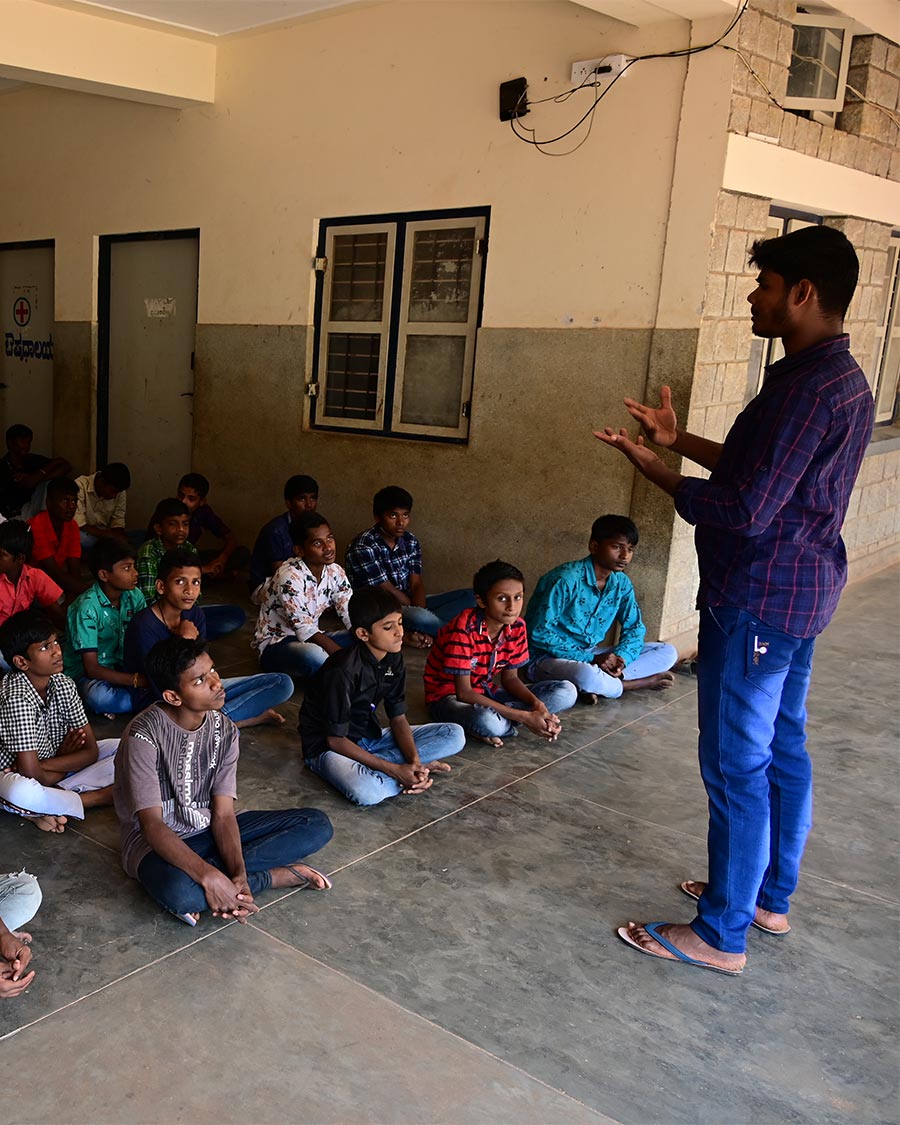 Recycle a mobile phone - do good
Our employees are also actively involved in the Missio campaign "Recycle a mobile phone - do good". We collect old mobile phones that are either reused or recycled into secondary raw materials: Money for a specific project.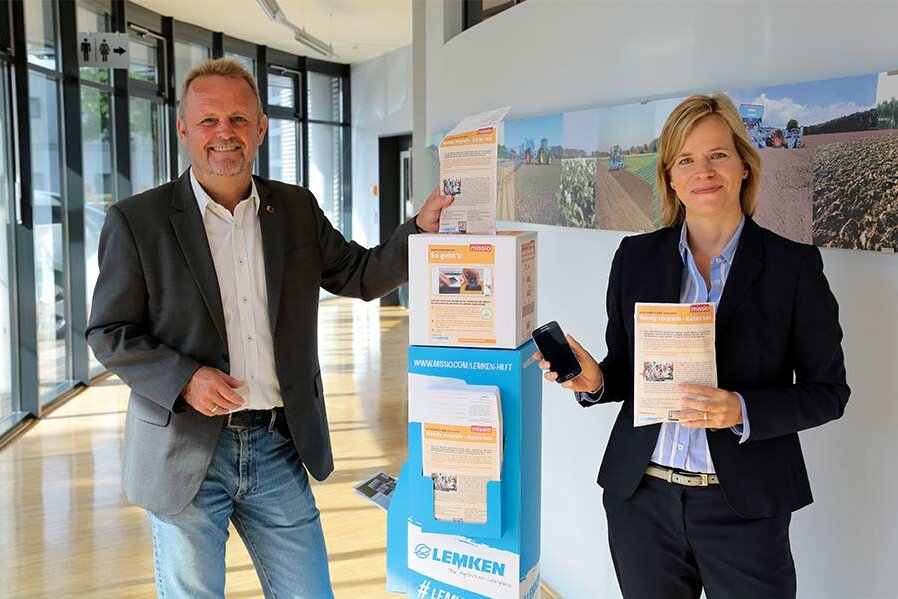 The friars of the Malabar Missionary Brothers in the north Indian city of Jhansi run health, education and social institutions and take special care of children with mental disabilities. For this purpose, they have founded the Arunodaya Special School with integrated rehabilitation centre on an 11-hectare piece of land.
They cultivate an area of about four hectares and grow wheat and beans. This farm can be further expanded through the mobile phone donations, so that the income is enough for more than 52 children. In addition to the wage costs for five employees, the following will be purchased:
A tractor incl. fuel
Seeds (tapioca and papaya)
8 dairy cows
200 chickens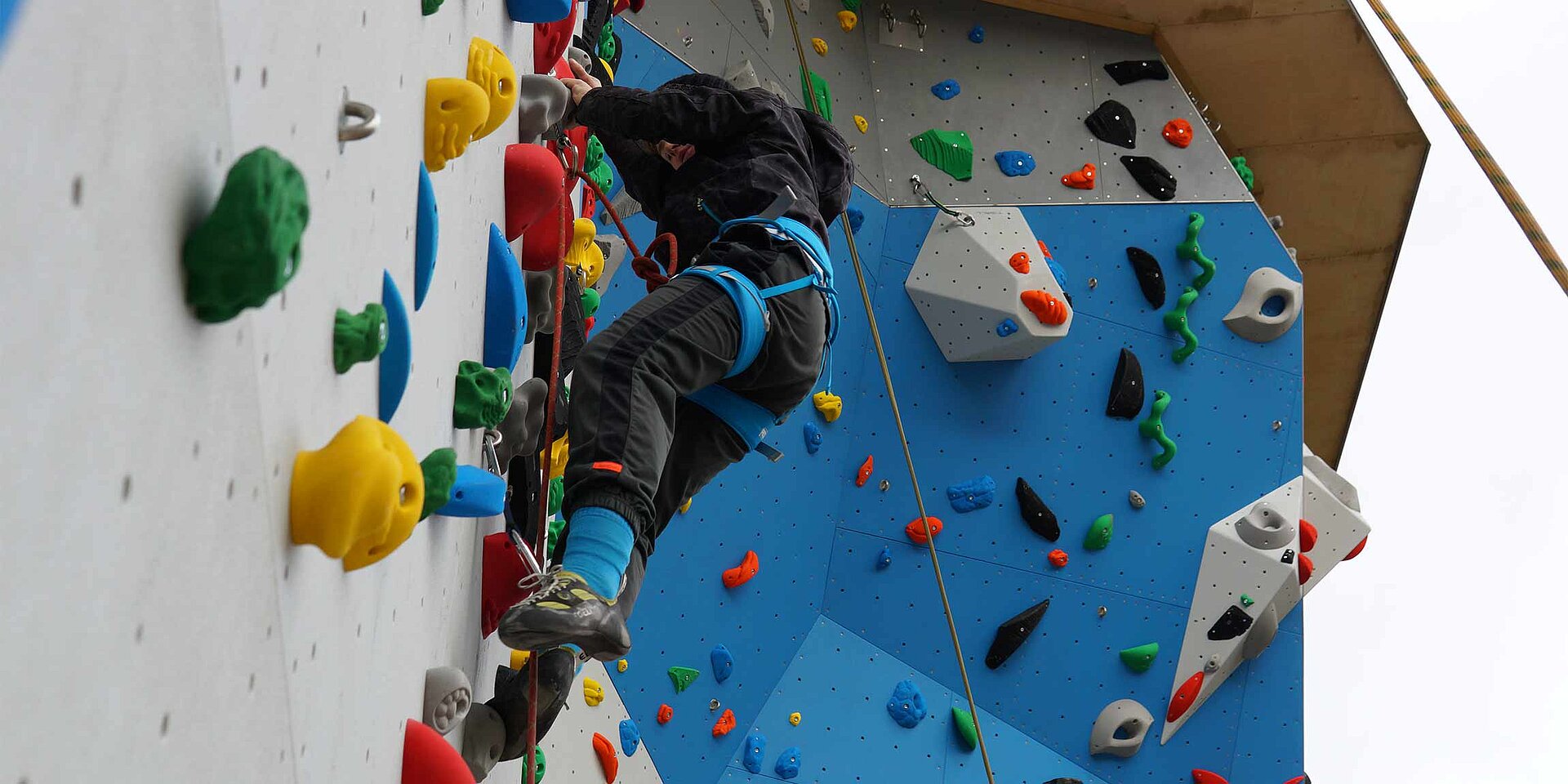 Strong on site
Children, young people and sport are important to us. That is why we support numerous local clubs and projects.
LEMKEN sponsors jerseys for new JSG Alpen-Menzelen-Veen
Being a in team is always a good idea, especially in sports. That is why we have provided the youth team of the three Alpen sports clubs with jersey sets. Around 150 children and teenagers are active in the six teams. According to their age and performance level, the players can play sports together with children at their level and in their age group. This ensures the attractiveness for athletes and clubs as well as better encouragement of the children.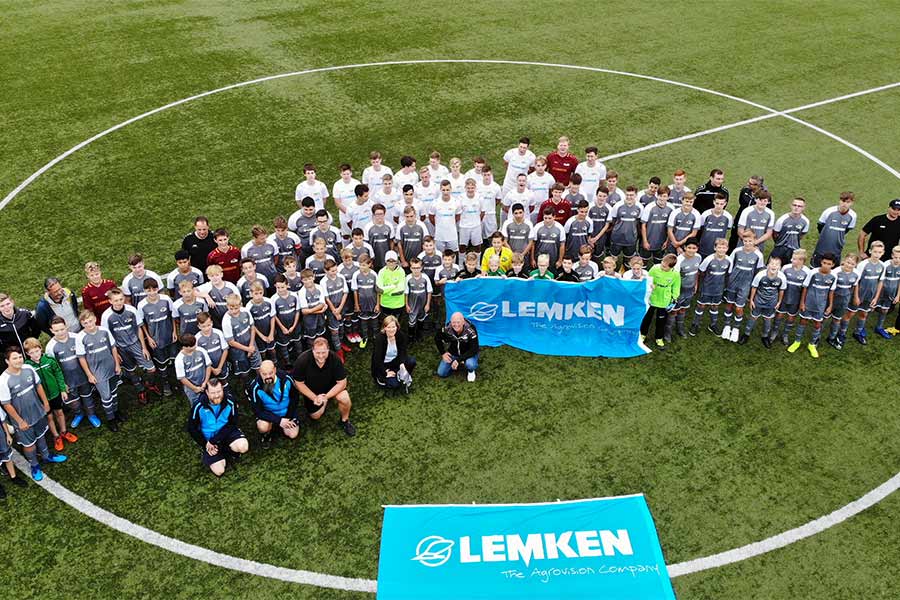 Climbing route for the Klimpansen
In the Sonsbeck climbing group "Klimpansen", children, teenagers and young adults with and without disabilities climb together. We support the Klimpansen and contribute to the inclusive experience with a climbing route, the "AgroVision Way", on their own climbing rock.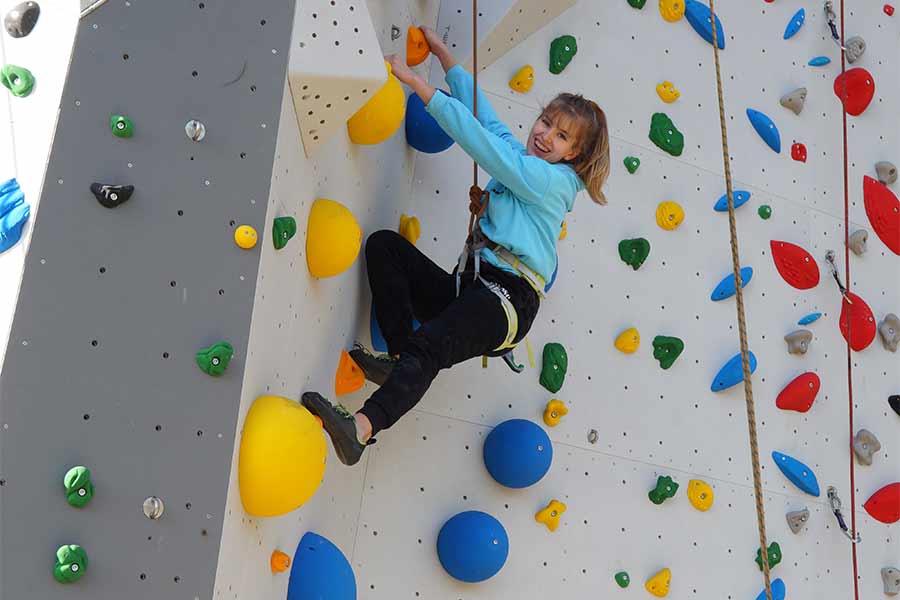 For the first aiders of tomorrow!
"Helping is strong" is the motto of St John Ambulance, which has been used for years to teach first aid in a playful way to children from nursery age. The hand puppets Jona and Joni are included, as well as an easy-to-understand colouring, play and work book, a poster and an app. The target group is children aged five to eleven.
With the book, the children learn on 44 pages, using child-friendly case studies, how to provide simple first aid and how to preventively recognise dangerous situations in time. The programme becomes digital via the app, where you can watch learning videos and check the success of the solved tasks.
We support the project and ensure free distribution in the kindergartens in Wesel.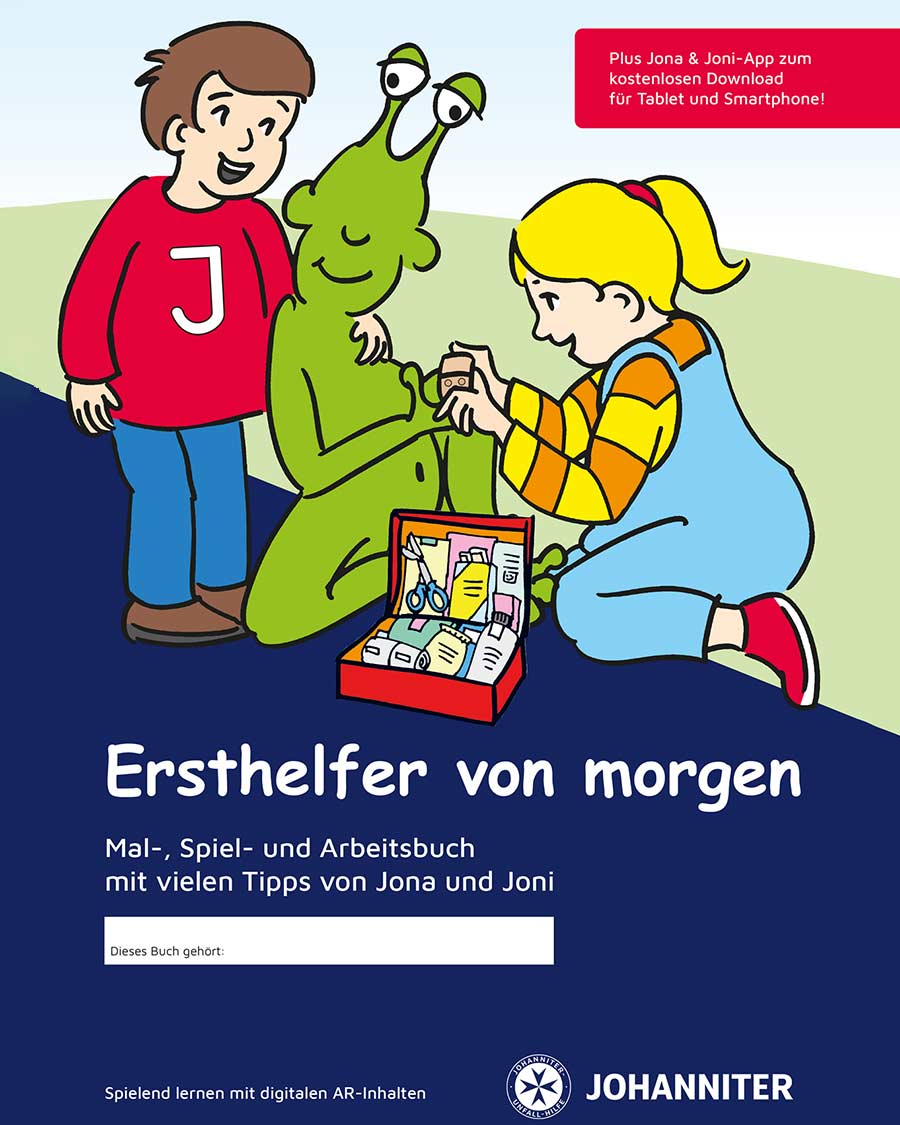 Comfort Bears
Sick children are also very near and dear to us. That is why the rescue services in the Wesel district are on the road with teddy bears that we support. They help the little patients get over the difficult moments and take away their fear. Of course, they are then allowed to keep the teddy bears and may have found a friend for life.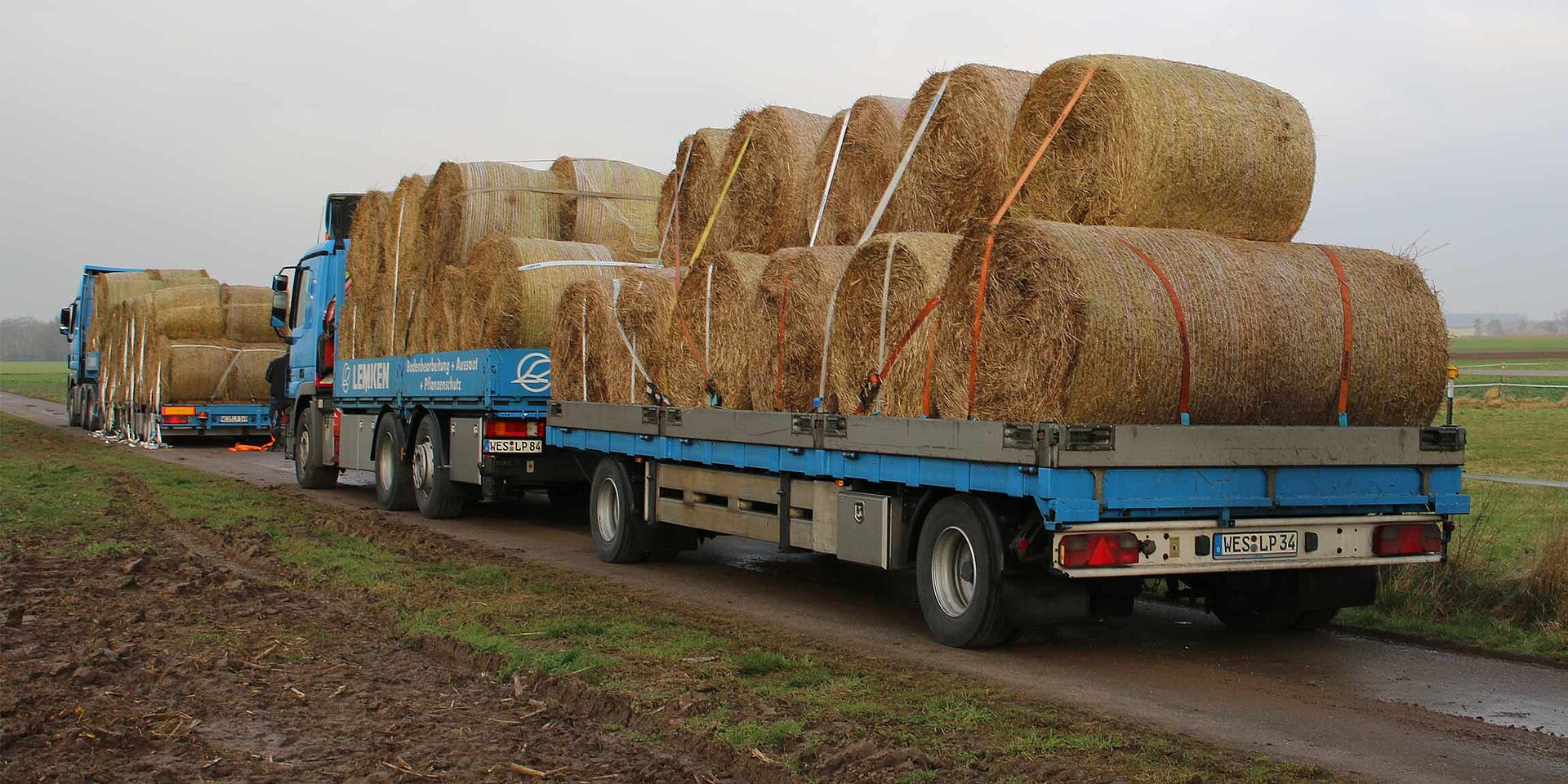 We help together
It is not just us as a company, but also our employees who are committed, sometimes not only to specific projects, but also spontaneously when help is needed.
Tour of lights
In the LEMKEN region, too, tractors decorated for Christmas have been on the tour of lights for several years to spread hope and draw attention to the concerns of farmers. We at LEMKEN are proud to be a part of it. Our employees made a plough glow blue and decorated a wagon elaborately. The convoy, which consisted of more than 80 vehicles, ended at the LEMKEN premises.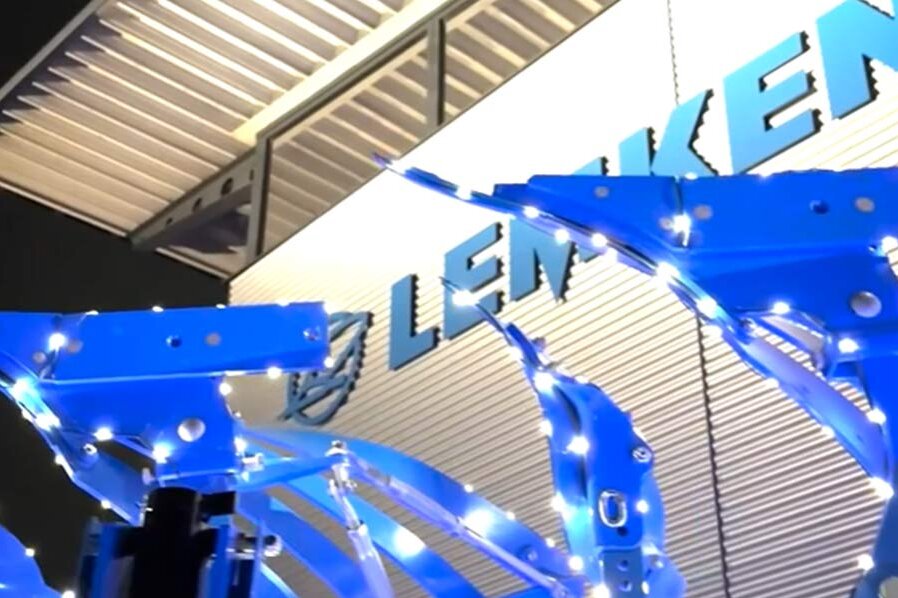 Wish Tree
Every year we make the children from the children's homes very happy with our wish tree campaign. We decorate our Christmas tree with the children's wish lists and our employees provide the presents. In addition, we receive donations from our staff and suppliers. This is how we brighten up the Christmas of more than 100 children every year.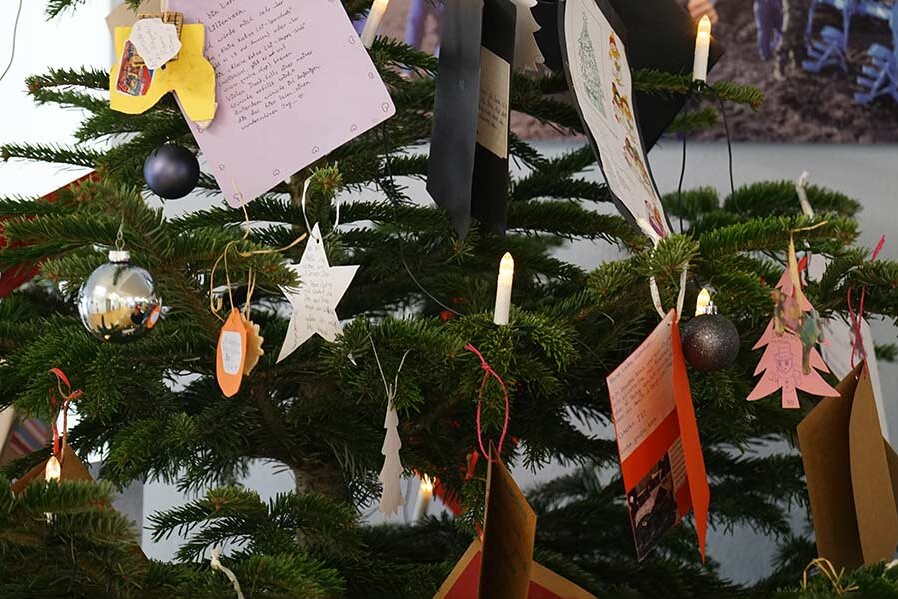 Hay bales for the flooded area
A farmer from the flooded area on the Ahr had lost his land for fodder production due to lead contamination. Farmers in the Lower Rhine area gladly donated the urgently needed hay and silage bales. When our colleagues were asked for help with transport, they did not think twice and acted. With three trucks, the fodder was collected from the farmers and brought to the flood area.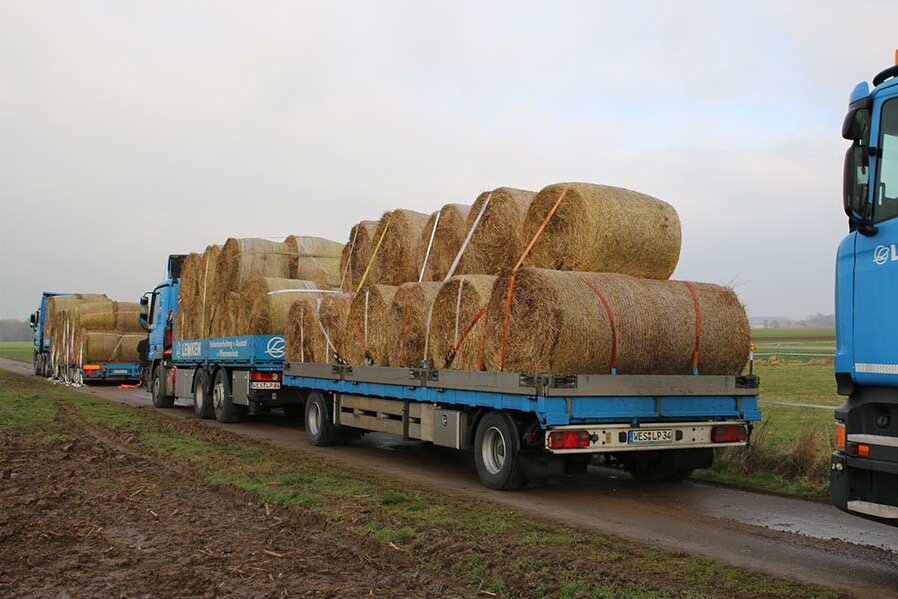 Aid for Ukraine
The LEMKEN team has raised almost 12,000 euros through a joint fundraising campaign for the people in Ukraine, proof of what can be achieved together.