Compact, manoeuvrable and efficient
With their compact design, the mechanical seed drills of the Saphir series are particularly suitable for small and medium-sized farms. Their coulter system with the proven parallel guided double disc coulters guarantees precise seed placement and uniform field emergence. Numerous comfort functions make the use of the Saphir mechanical seed drills particularly user-friendly.
The advantages of the Saphir mechanical seed drills
Working width 3 metres
Tank capacity 860 or 1,160 litres
Row spacing 125 or 150 mm
Mounting on roundabout harrow
Solo use possible
Saphir 9
For small & medium farms
The entry-level model in mechanical drilling technology ensures the best sowing results with a high area output.
Saphir 9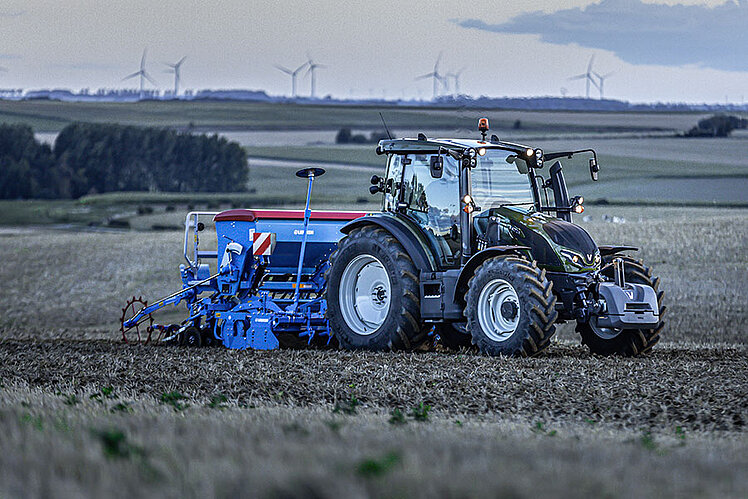 Saphir 10
High operating comfort
The Saphir 10 offers a wide range of possibilities to carry out highly accurate sowing. Thanks to the electric drive, all adjustments can be made conveniently from the cab.
Saphir 10