Soil cultivation in agriculture - We let your soil breathe
Soil cultivation is the basis for a successful harvest.
What is important in the choice of a technical itinary?
The relief and agronomic potential of the soil
The microclimate
The requirements of the crops
The availability of the workforce
Ploughing
A clean seedbed for high quality sowing
With working widths from 2 to 13 furrows and a large selection of accessories, LEMKEN ploughs are perfectly adapted to any size of business and any soil condition.
Explore the ploughing range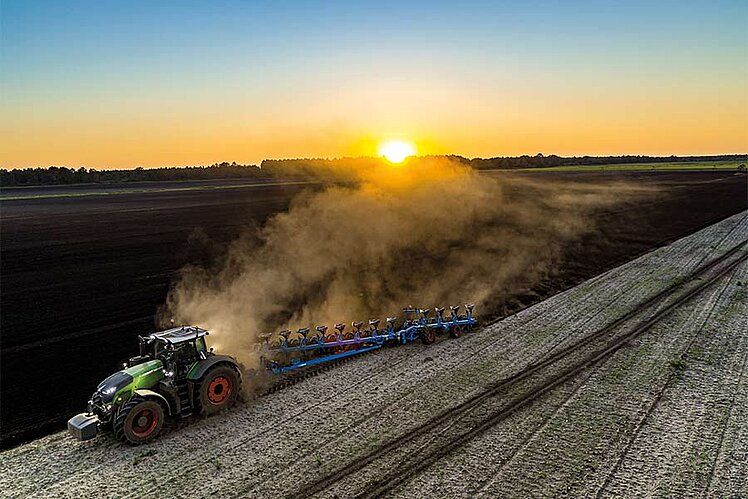 Reconsolidation
Presses and following rollers to improve the soil structure
Whether behind the plough to reduce the rate of coarse pores, or front-mounted for reconsolidation before sowing, LEMKEN offers the ideal press for all conditions. In addition, there is a comprehensive range of following rollers to complement the cultivators, compact disc harrows and seedbed combinations.
Explore the reconsolidation range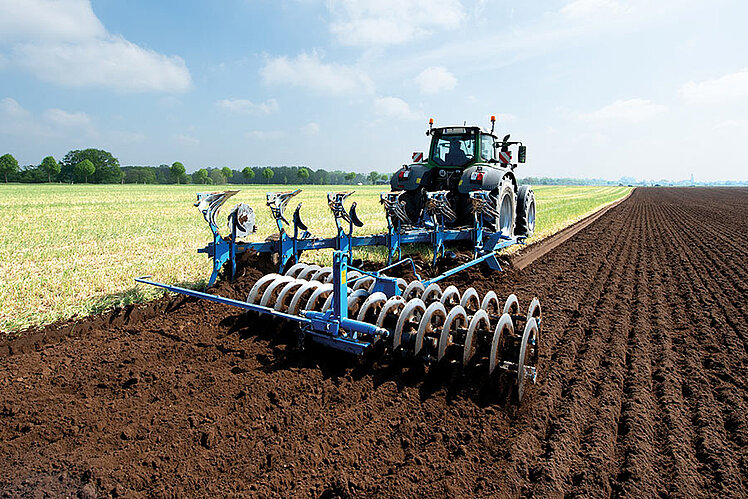 Seedbed preparation
The perfect seedbed - the basis for homogeneous and rapid crop emergence
Crumbling, mixing, reconsolidating and weed controlling - seedbed preparation does many things at once. In the end, LEMKEN power harrows and seedbed combinations always prepare an excellent surface horizon for the crops to absorb water and nutrients.
Explore the seedbed preparation range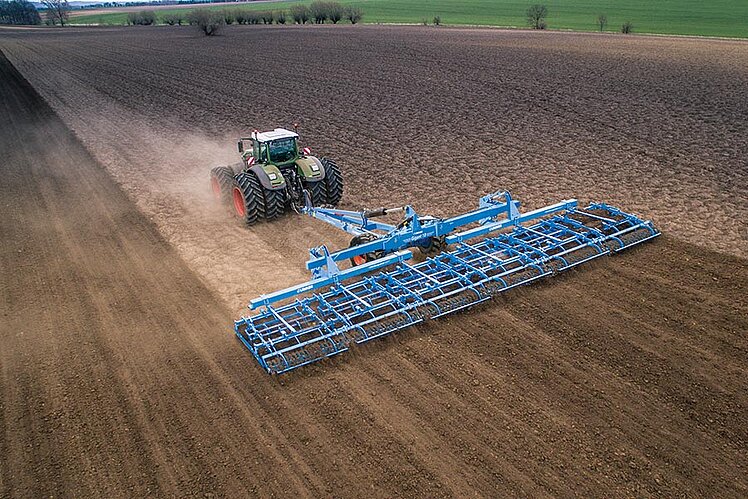 Stubble cultivation
Prepare your soil perfectly for the new sowing season! With an implement that exactly matches the conditions of your soil. Our range covers every requirement: from ultra shallow tillage to soil loosening and intensive mixing of large amounts of organic matter.
Pre-Cultivator
Pre-Loosener
Subsoiler
Explore the stubble cultivation range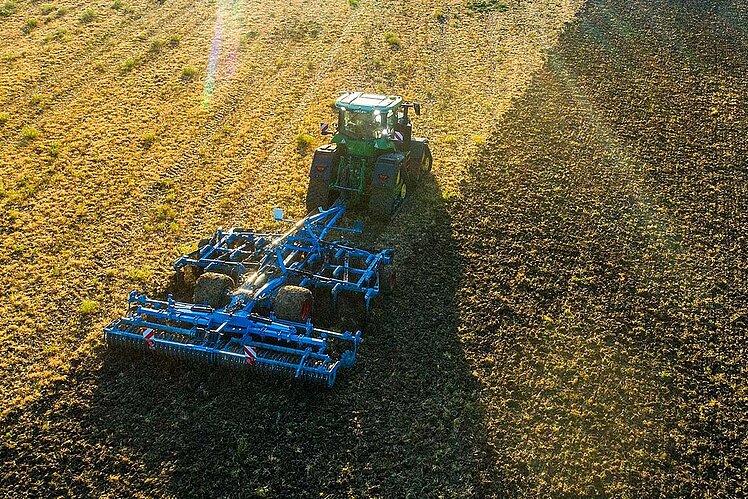 Tillage strategies
The tillage strategies are divided into conventional tillage with the plough and conservation tillage with mulch sowing. In the latter, cultivators and compact disc harrows are mainly used for tillage. On some cases, there are also mixed forms of these strategies.
Soil cultivation and climate
The farmer must constantly ask himself whether deep loosening of the soil is necessary or whether ultra shallow tillage is sufficient to minimise evaporation and maximise humus formation.
Farm machinery for soil cultivation
LEMKEN offers the right tillage implements for all practices and applications. Our wide range of products offers a number of possibilities in terms of implements, working widths and innovative technical details that improve user comfort and quality of work.