Precise sowing technique that ensures yields
LEMKEN's modern sowing technology combines optimum seed placement and high output. A wide range of combination options and good reconsolidation create the basis for a good harvest.
What LEMKEN sowing technology provides
Mechanical and pneumatic seed drills
Drill combination with different tillage units
Working widths from 3 - 12 metres
Suitable for all tillage methods
Innovative precision seeding
Seed Drilling
Groundbreaking drill technology
Sowing is the starting point for good germination rates in your plants. And the right seed drill technology plays a decisive role in determining the success and quality of your crop. LEMKEN seed drills and drill combinations offer the right solution in all conditions.
Seed drills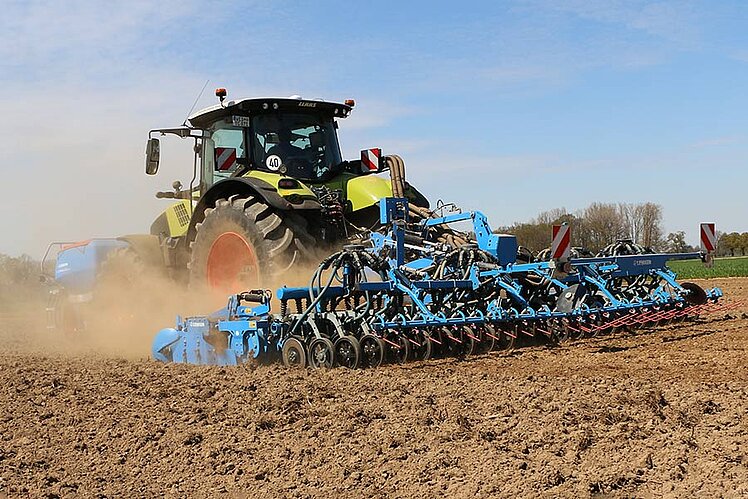 Precision seeding
More space for a higher yields
Sowing with the DeltaRow method using the Azurit precision drill provides the individual plants with 70 % more space than conventional methods. This promotes healthy growth and increases the yield.
Precision seeding
Sowing catch crops
Stubble cultivation and sowing in one pass
The SeedHub intercrop seeder can be combined with various tillage implements to apply the intercrop during stubble cultivation.
SeedHub 5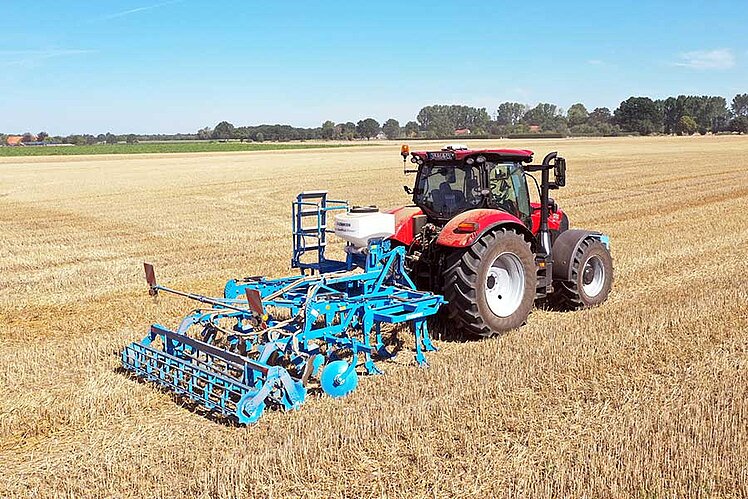 Equalizer
Grain seeding & planting technology from South Africa
Complete solutions for sowing row crops and efficient seed drills for the highest demands: planters, seeders and air carts.
Equalizer