For optimum seed placement
Modern trailed universal drill combinations combine soil cultivation and sowing technology in one implement. They show their strength above all when only a small time window is available for sowing.
They must be able to work in minimum-tillage and conventional crop establishment systems. High daily output will be achieved, via a high forward speed in work, a large tank size, and simple and efficient road transport.
Solitair DT
Efficient lightweight
The new Solitair DT combines maximum light draft, integrated compact disc harrow, comfortable operation and a large, divided seed hopper with up to 5,100 litres capacity. This allows the Solitair DT to be used in seeding operations with fertiliser or with multiple seeds.
Solitair DT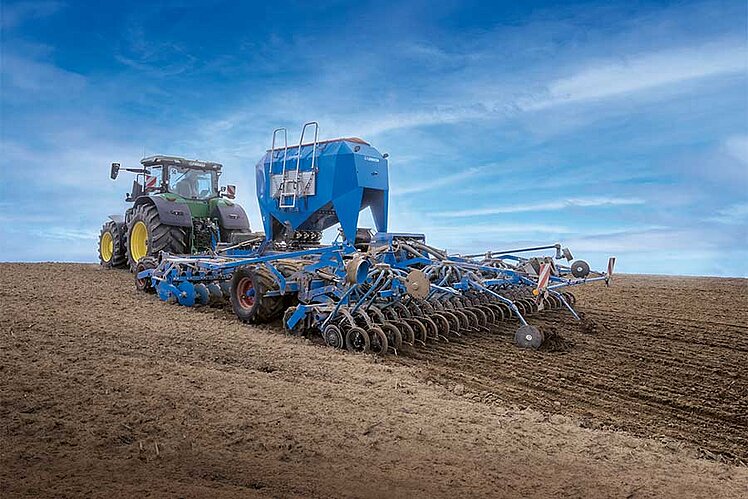 Compact-Solitair 9 H
Sowing at high speed
Particularly high acreage outputs can be achieved with the Compact-Solitair H, as soil cultivation is carried out with a tool field consisting of 2 rows of notched hollow discs. As with all drill combinations, seed placement is carried out with OptiDisc double disc coulters.
Compact-Solitair 9 H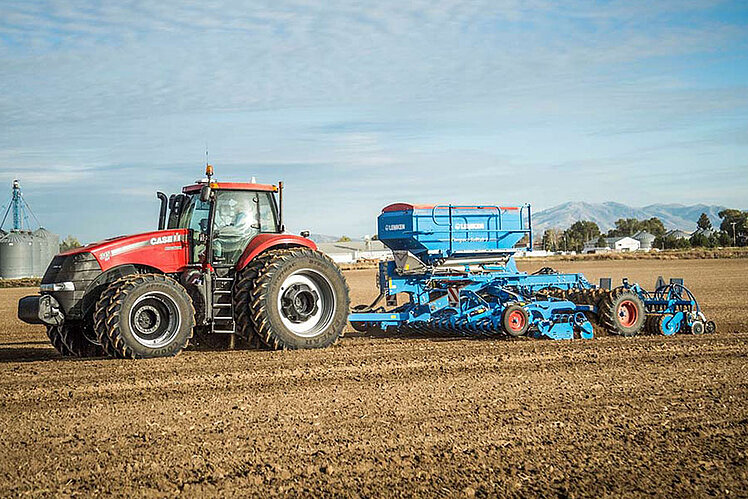 Compact-Solitair 9 HD
High-speed fertilising and drilling
For simultaneous underfoot fertilisation, the seed hopper of the Compact-Solitair HD is divided and fertiliser coulters between the seed rows complement the disc tool field and the sowing coulters. This ensures considerable yield increases, especially in summer cereals and in regions with short vegetation periods.
Compact-Solitair 9 HD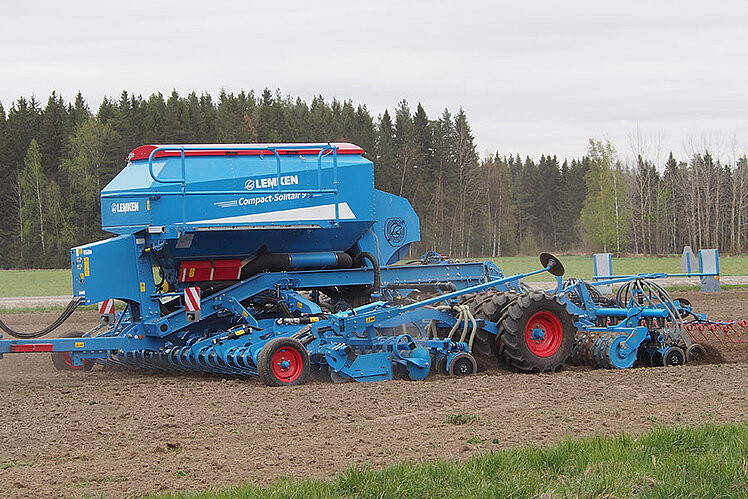 Compact-Solitair 9 Z and KK
Sowing with adjusted intensity
The Compact-Solitair 9 Z and KK drill combinations score points with active soil cultivation using a power harrow. They are ideally suited to changing soil conditions, as they can be adapted to light to difficult soil conditions and ensure perfect seed placement even under the most difficult conditions.
Compact-Solitair 9 Z and KK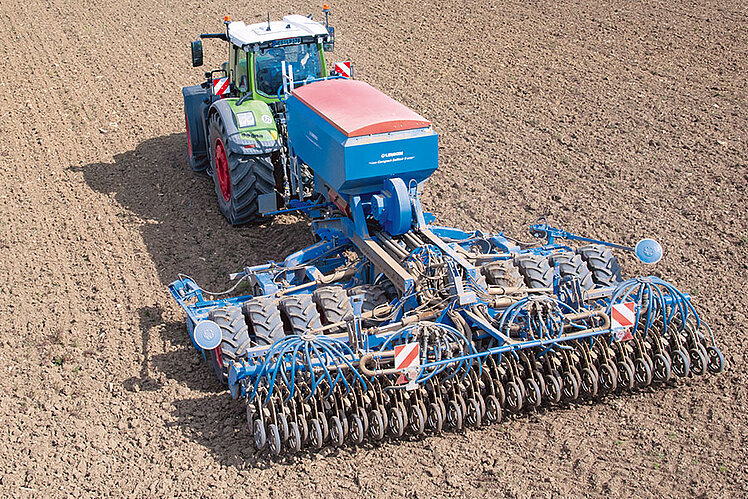 What does a drill combination have to fulfill?
For perfect crop establishment, the drill combination must fulfil the following conditions, especially on fields with a lot of residues:
Blockage-free incorporation of crop residues and levelling of the seedbed.
Precise and uniform seed placement on a defined horizon even in mulch sowing
Good soil contact for rapid germination
Optimally coordinated working speed of soil cltivation unit and sowing coulters