Plough
A clean plough furrow - a prerequisite for safe and high yields
The use of ploughs is gaining more and more importance in arable farming as the use of crop care products is being reduced. For many farmers, ploughs are the first choice, above all as an alternative to the use of total herbicides and as a means to control herbicideresistant weeds. Clean plough furrows additionally help prevent plant diseases and facilitate the control of mice 2 and other pests. Furthermore, ploughs leave clean field surfaces without harvest residue and thus create optimal conditions for the germination of the next crop sown. As a result, there still is no real, sustainable alternative to the plough, even today.
Numerous studies have shown, for example, that ploughs are the best solution for the optimal development of rapeseed roots, as they loosen and aerate the main root zone in a targeted manner and thus establish the basis for sustainable, high yields.
Mounted ploughs
On any soil at home
Thanks to a wide range of equipment features and variants, LEMKEN mounted ploughs are the optimum implement for basic soil cultivation with working widths of 2-7 furrows.
Mounted ploughs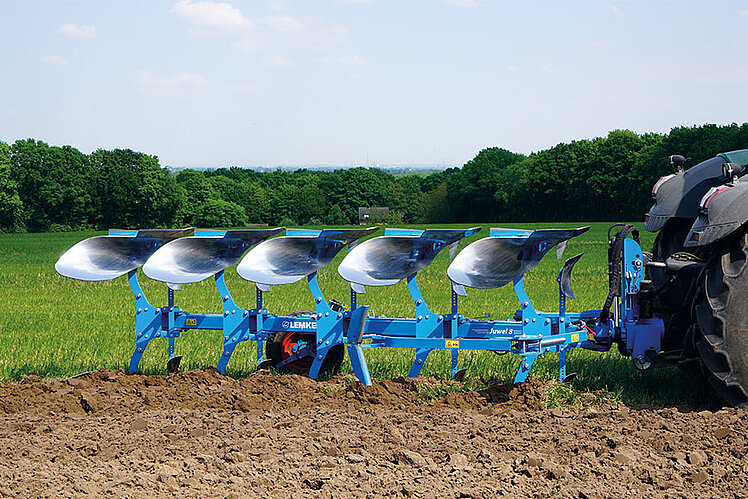 Semi-mounted ploughs
Particularly economical and efficient
Highest acreage outputs can be achieved with the 5-13 furrow LEMKEN semi-mounted ploughs. All semi-mounted ploughs are also available as Onland versions and can therefore also be used with tracks or dual wheel tractors.
Semi-mounted ploughs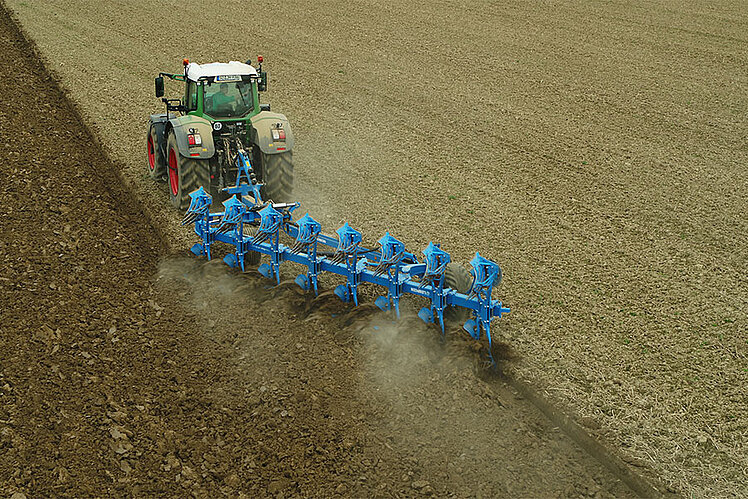 13 different body shapes as slatted bodies or mouldboard bodies

5 Skimmers

4 different overload safety devices

3 different furrow presses
It's all about the equipment!
The advantages of ploughing
Controls weeds
Breaks the transmission chain of infectious diseases caused by pests
Reduces pest populations (mice, slugs...) and associated damage
Incorporates organic matter
Aerates the soil to promote the gas exchange necessary for the mineralisation of organic matter
Perfectly levels the surface horizon