Furrow presses

The right porosity after ploughing
Immediately behind the plough, and thus at the most favourable moment and in the optimum moisture state, the soil is reconsolidated at the depth of the crock and coarse clods are broken up.
The formation of fermentation is promoted and drying is prevented.
Furrow press
Effective on any soil
The VarioPack furrow press is the all-rounder among the LEMKEN plough packers with different variants, different ring profiles and diameters and variable working widths.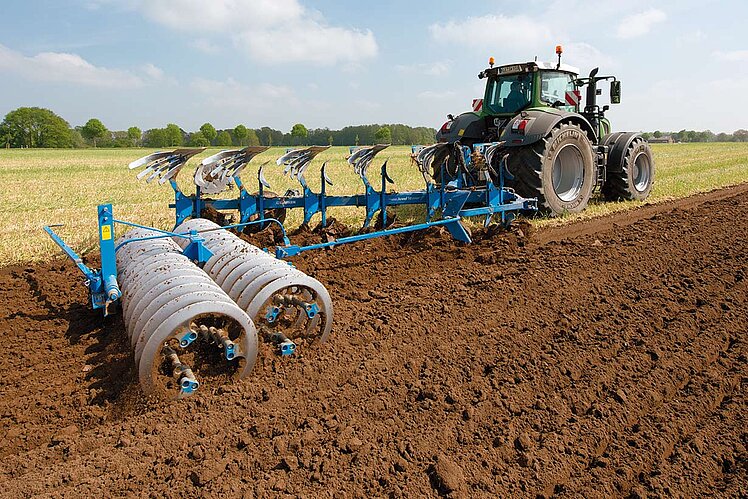 Front furrow press
For the best seed bed
Der VarioPack Frontpacker sorgt für eine gute Rückverfestigung und die Zerkleinerung grober Kluten bei der Aussaat. Die Traktorräder sinken nur noch minimal ein und die anschließende Saatbettbereitung wird wesentlich erleichtert.
The VarioPack front packer ensures good reconsolidation and the crushing of coarse clods during sowing. The tractor wheels sink in only minimally and the subsequent seedbed preparation is made much easier.