Mounted ploughs for all conditions: Juwel
The Juwel ploughs have extensive features and versatile equipment allowing each farmer and contractor to tailor the specification to his individual requirements. This includes numerous options for choosing interbody and underframe clearance, stepped and continuously variable options for adjusting working width, and mechanical or hydraulic overload protection systems.
Advantages of mounted ploughs
Lower capital investment than semi-mounted plough
Use of tractor draft control
Weight transfer from the plough to the tractor
Good traction while ploughing
Easy, known headland handling
Ploughing without side draft
The tried and tested LEMKEN Optiquick adjustment system enables quick and easy adjustment of the front furrow width and pull line.
OptiQuick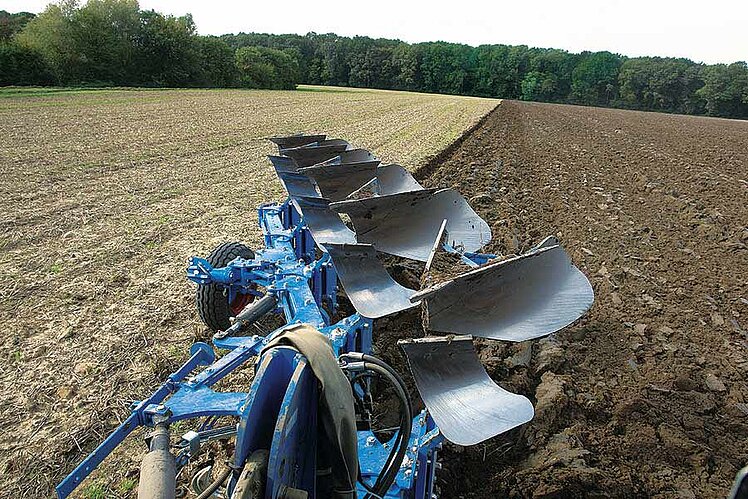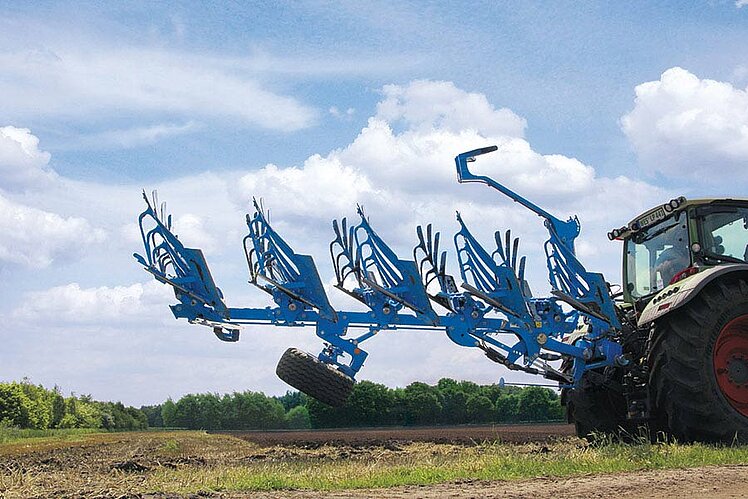 Variable working widths, many advantages: Juwel MV
To achieve the required working effect depending on the type of soil, moisture conditions, and whether a seedbed or winter furrow is required, the working width of the Juwel M V can be simply, quickly and steplessly adjusted during work.
Hydraulic working width adjustment as standard using a double-acting hydraulic cylinder
Working widths from 30 to 60 cm per body
All bodies and the depth wheel are automatically adjusted
Simplifies the ploughing of wedge-shaped pieces of land, curved headlands, and around poles and trees.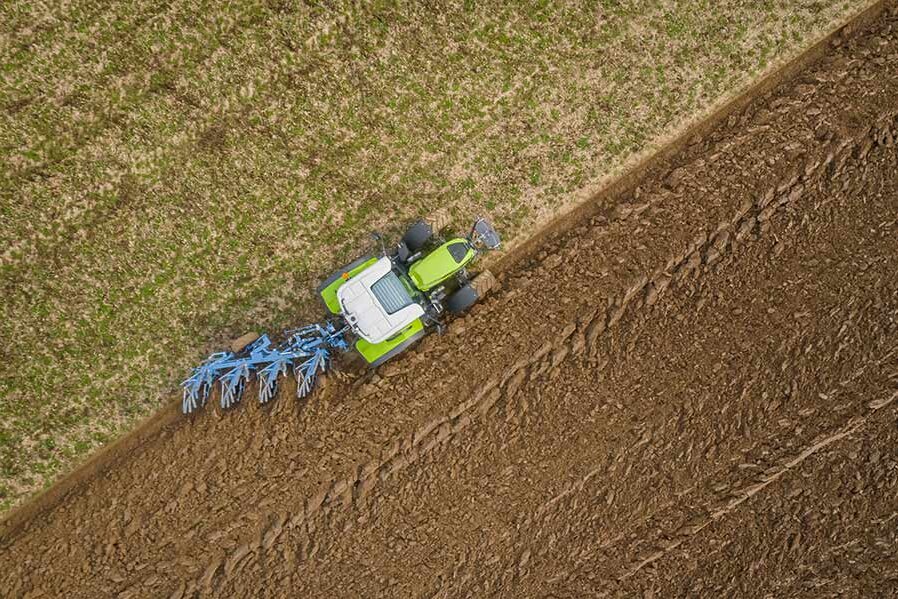 The narrow seed furrow provides better tilling - the ideal condition for simple seedbed preparation with fewer subsequent operations required.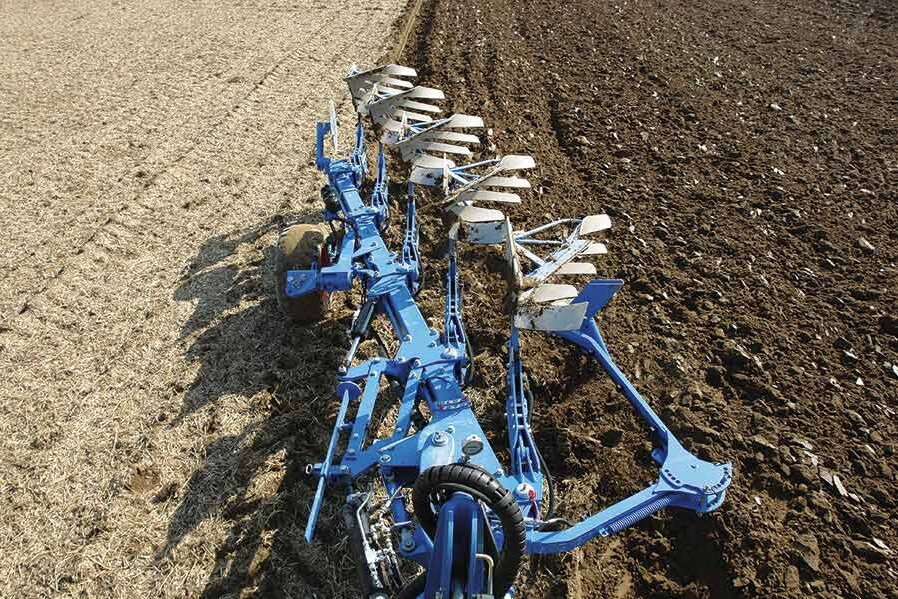 The wide winter furrow leaves a coarse surface to be broken up by the frost.
Turnover device and tilt adjustment
The Juwel M is equipped with a hydraulic turnover device as standard.
The short, stable turnover axle can withstand heavy-duty impact and constant loads.
It is shaped for optimum resistance, runs in tapered rollers and can be lubricated centrally.
Due to the heat-treated steel used, the wear-resistant pivot bearing is extremely durable and guarantees a long service life.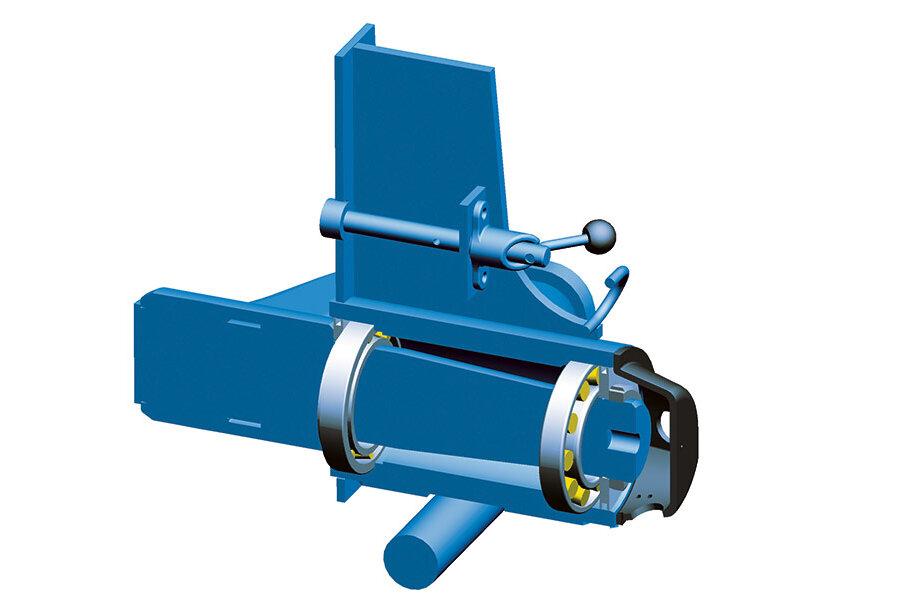 The is adjusted easily and precisely via a cap nut and stop as standard ; this adjustment can be made separately for each side.
They are easy to handle and protect threads against dirt.
This ensures that the tilt adjustment will keep operating smoothly.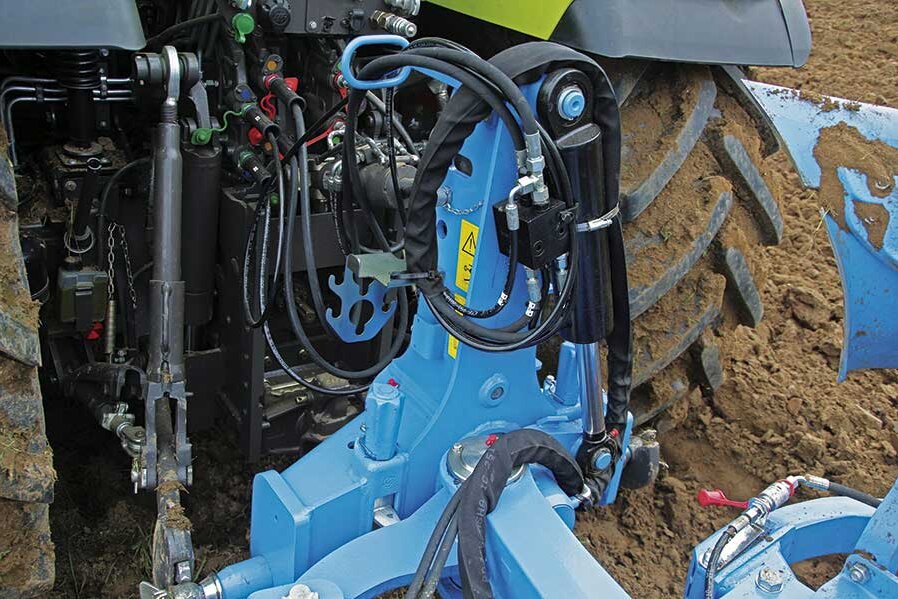 It has a rotary ram with central hydraulic tilt adjustment.
This allows the tilt to be comfortably adjusted from the tractor cab via a separate spool valve.
An optional mechanical tilt display facilitates the adjustment.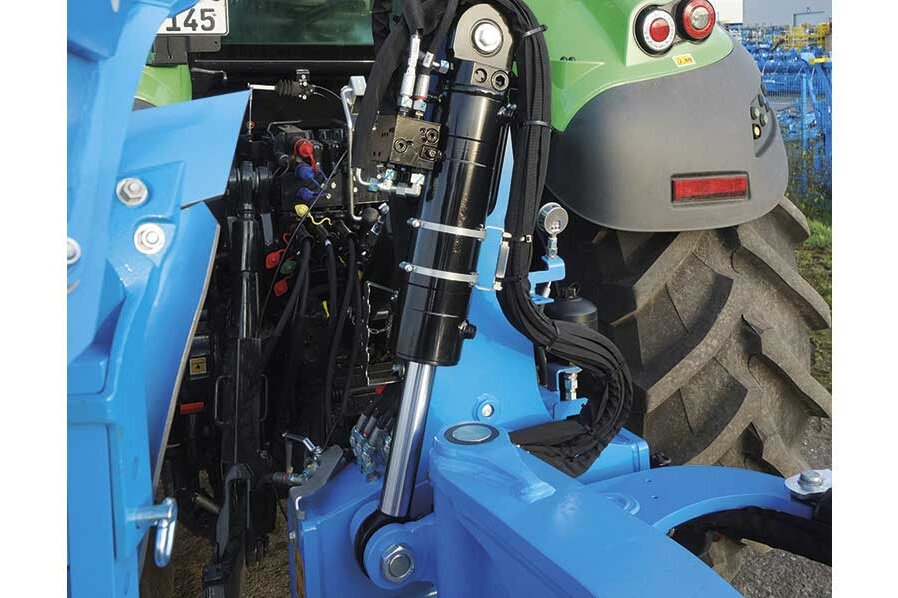 For Juwel 8 and Juwel 10 with variable working width adjustment (V-versions) and memory device an additional control element is available.
Only one double-acting spool valve on the tractor required
A comprehensively featured plough can also be used with a tractor with only few hydraulic connections
Comfortable adjustment of the hydraulic functions working width, tilt and front furrow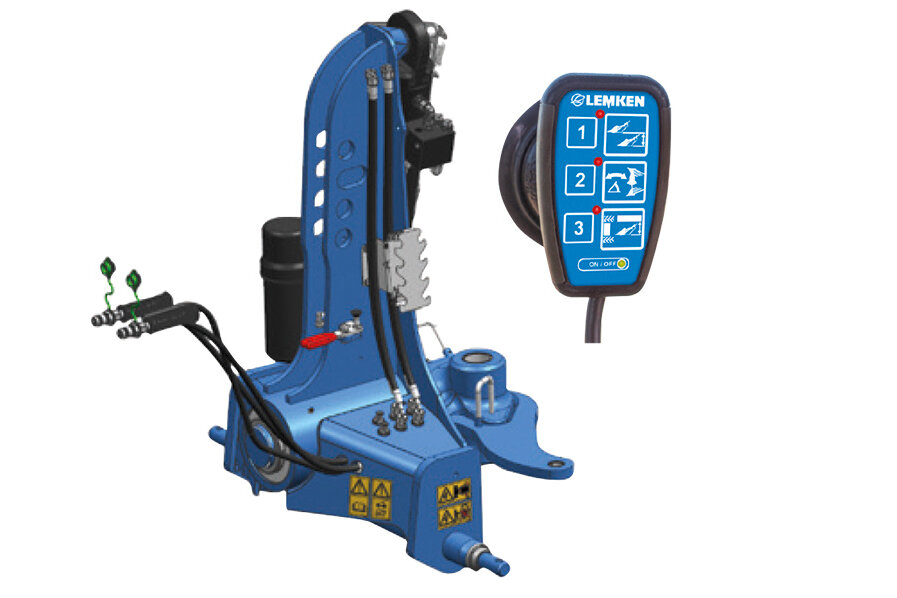 Onland and in the furrow
Juwel 8 and Juwel 10 are also available in an OF version and van bie used for onland and in-furrow ploughing
Learn more