Wheels for the mounted plough

Safe on the field and highway alike
How important is user comfort for you? From the simple depth-control wheel to the hydraulic depth and transport wheel - the right wheel depending on your requirements!
Depth-control wheel
The special design of the depth-control wheel ensures high ground clearance, and thereby the ideal work position and safe and shock-free pivoting of the wheel during turnover. Where permitted by the number of furrows and selected working width, ploughing is possible right up to the edges of fields, ditches, fences, etc.
The ploughing depth is set quickly and easily by means of the pin adjuster.
The depth wheel adjusts automatically to changes in the working width.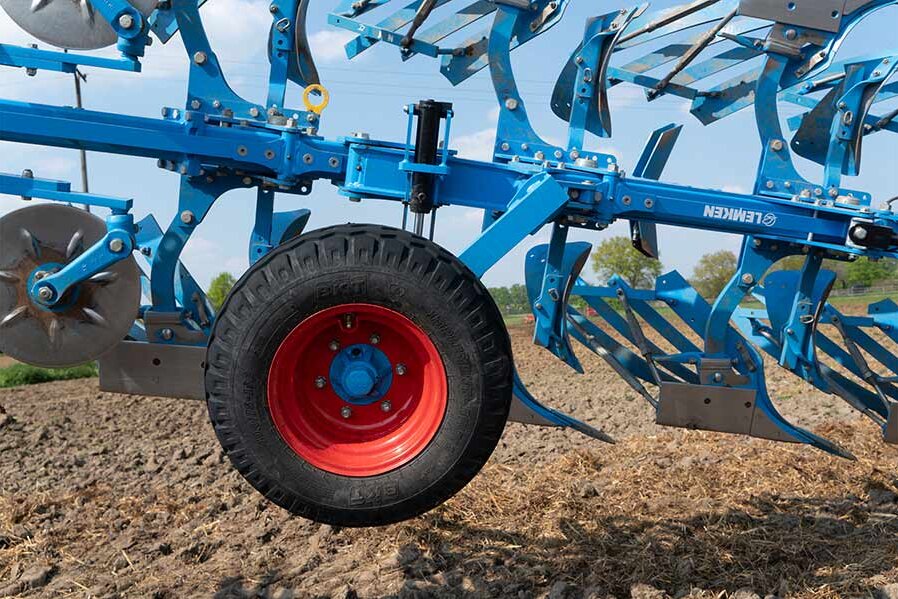 Depth and transport wheel
The combined depth and transport wheel is an effective solution for safe road transport and for ploughing of four or more furrows. It can be changed over quickly and easily between the working and transport positions.
The working depth is easily set by means of the pin adjuster and bracket, without the need for the wheel to be raised.
The plough is locked in the midposition for transport.
The depth and transport wheel also permits reversing.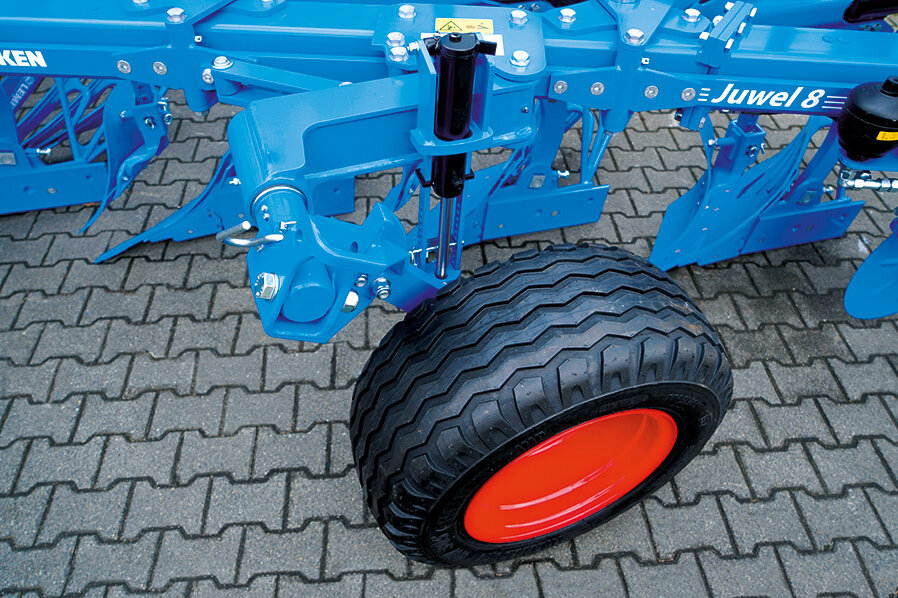 Hydraulic depth and transport wheel
Where soil conditions involve changes between shallow and deep ploughing or between heavy and light soils, adjustment of the working depth is essential for a good result. The hydraulic depth and transport wheel permits ploughing at an even depth under such conditions.
Even with a high plough weight and on heavy soil, the working depth can be adjusted hydraulically with a single double-action control unit.
The integral damper assures gentle reversal of the wheel during turnover.