Tomorrow's agriculture means balancing natural resources and human needs.
Our machines for mechanical weed control convince with customised solutions for the very specific demands and needs of your plants. From classic row crops to highly specialised vegetable crops.
With our early purchase deals you can now save money on all spring appliances! Available now from your dealer.
Click here for the early purchase offers!
One weeder for all needs
Hoeing machine EC-Weeder
A true all-rounder among hoes! Suitable for all crops that are grown in rows, individually and location-fairly configurable.
EC-Weeder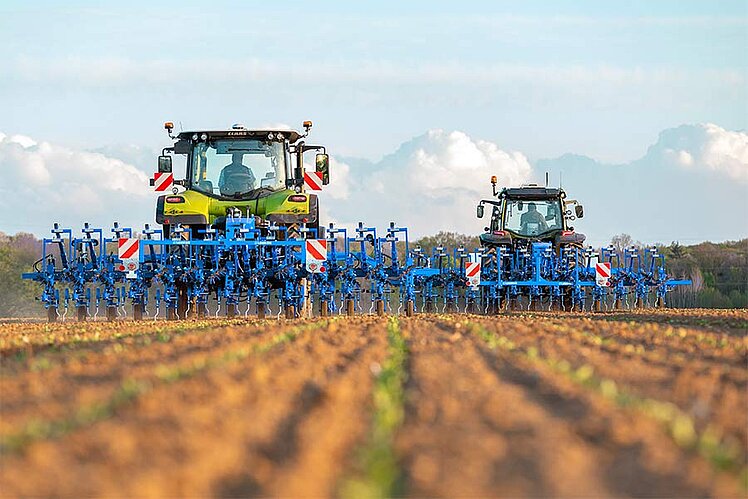 Precision for old and new
Parallel steering frame EC-Steer
Whether EC-Weeder or third-party machine - Easy steering and perfect insertion of the hoe for precise use in the field!
EC-Steer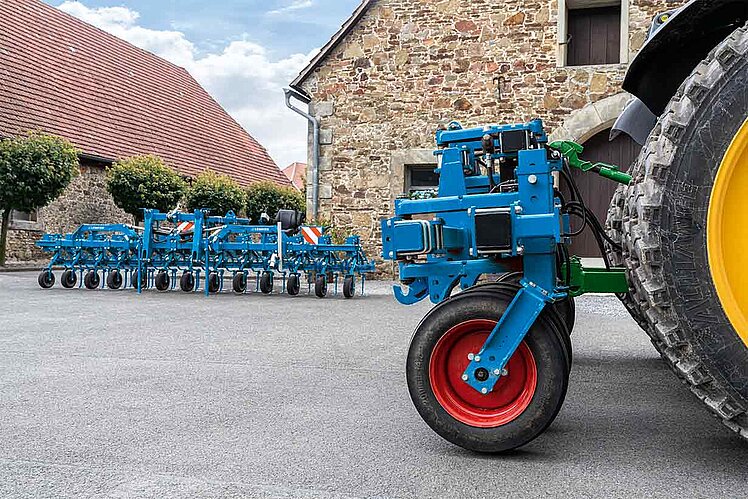 Dam(n) good technology
Earthing up machine EC-Ridger
Tthe perfect combination of subsoiler, hoeing discs and earthing-up bodies! For shapely, clean and stable ridges and healthy crops.
EC-Ridger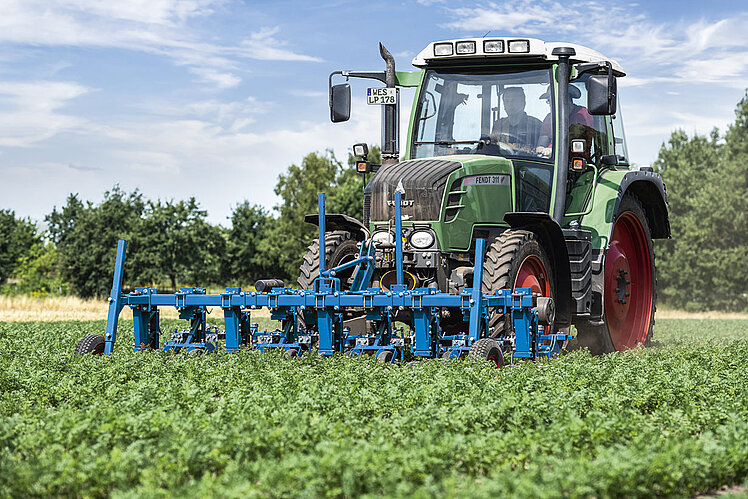 All-round carefree hoeing machine
Hoeing machine IC-Weeder
Easy and automatic weed control thanks to the intelligent camera system! For precise and fatigue-free work day and night.
IC-Weeder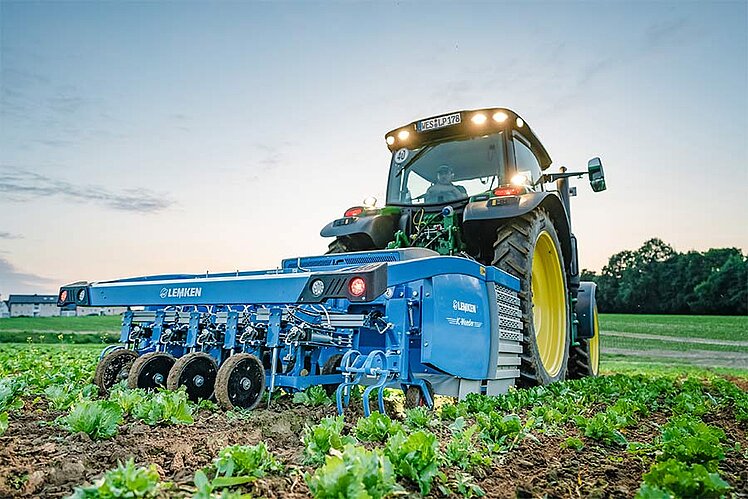 A row ahead
IC-Weeder AI
Hoeing at the highest level! Reliable weed removal in and between the rows even under unfavorable conditions with the help of artificial intelligence.
IC-Weeder AI