The composition of the weed flora in winter cereals has changed considerably in recent years. New leading weeds are difficult to control in crop rotation and require special attention in cereal crops. Grasses are increasingly developing resistance to common herbicides.
Mechanical weed control in cereals is a valuable tool and a good alternative to spraying.
EC-Weeder
This is what your EC-Weeder for grain could look like:
24 rows
Row spacing 25 cm
IC-Light camera control for fatigue-free work day and night
The Basic elements are mounted on a profile frame and equipped with chopping knives on vibro-holders for working between the rows.

EC-Weeder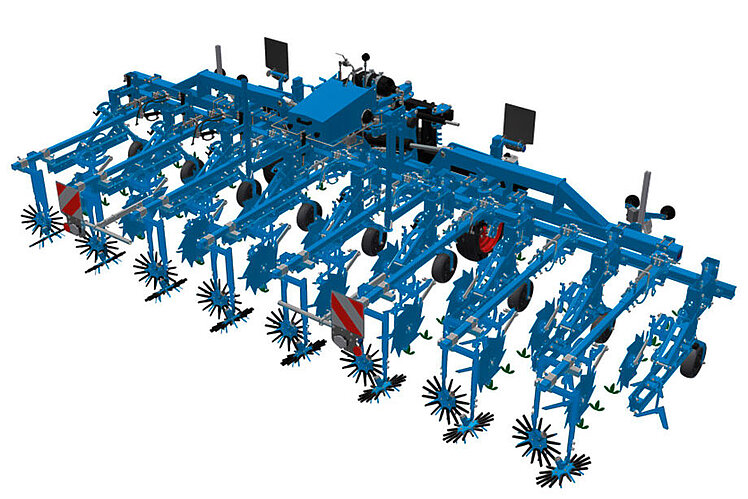 Mechanical weed control
Find your individually configured chipper for weed control in grain.
Mechanical weed control
Weeds in grain
Typical in grain are cranesbill species, thistles, field bindweed, field horsetail, corn poppy or cornflower. Grasses such as foxtail and wind stalk are also often found in grain.