Rubin 10
From 3 m to 7 m working width
Tractors between 87 - 350 hp | 64 - 258 KW
Working depth up to 14 cm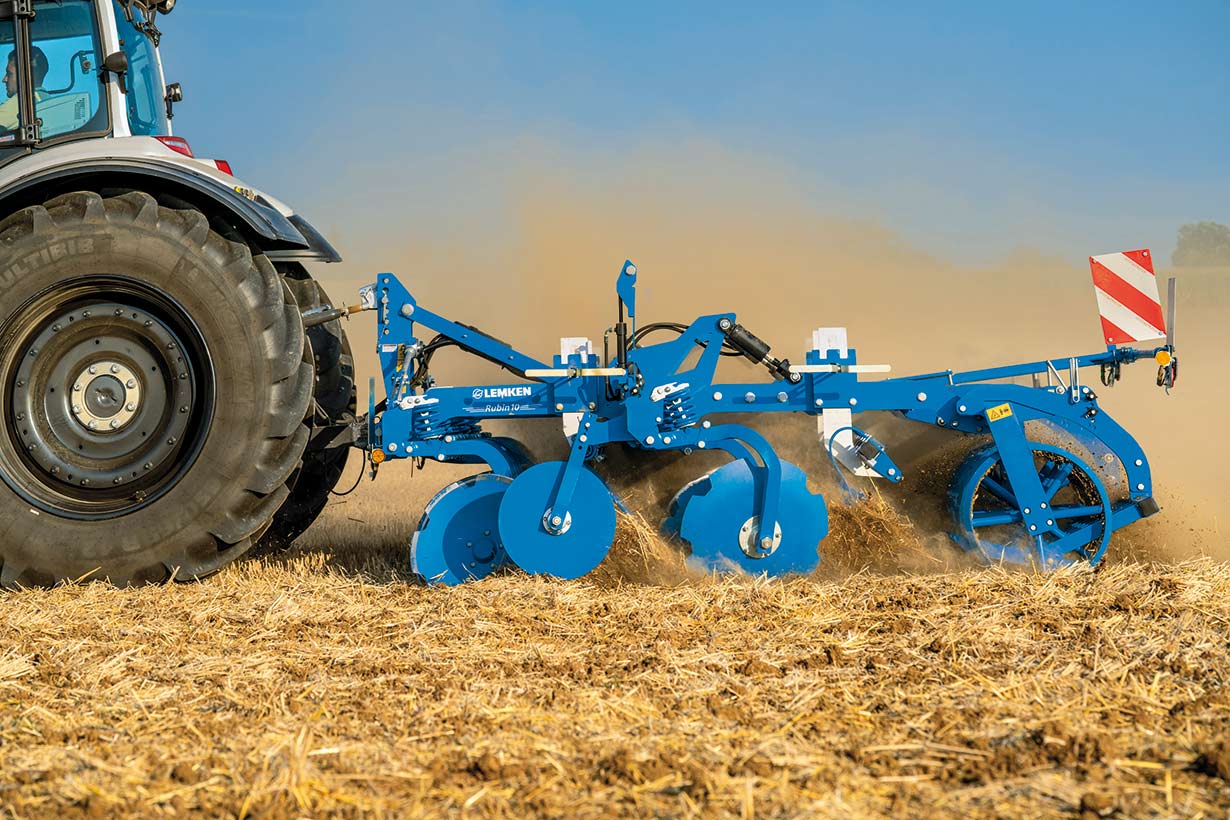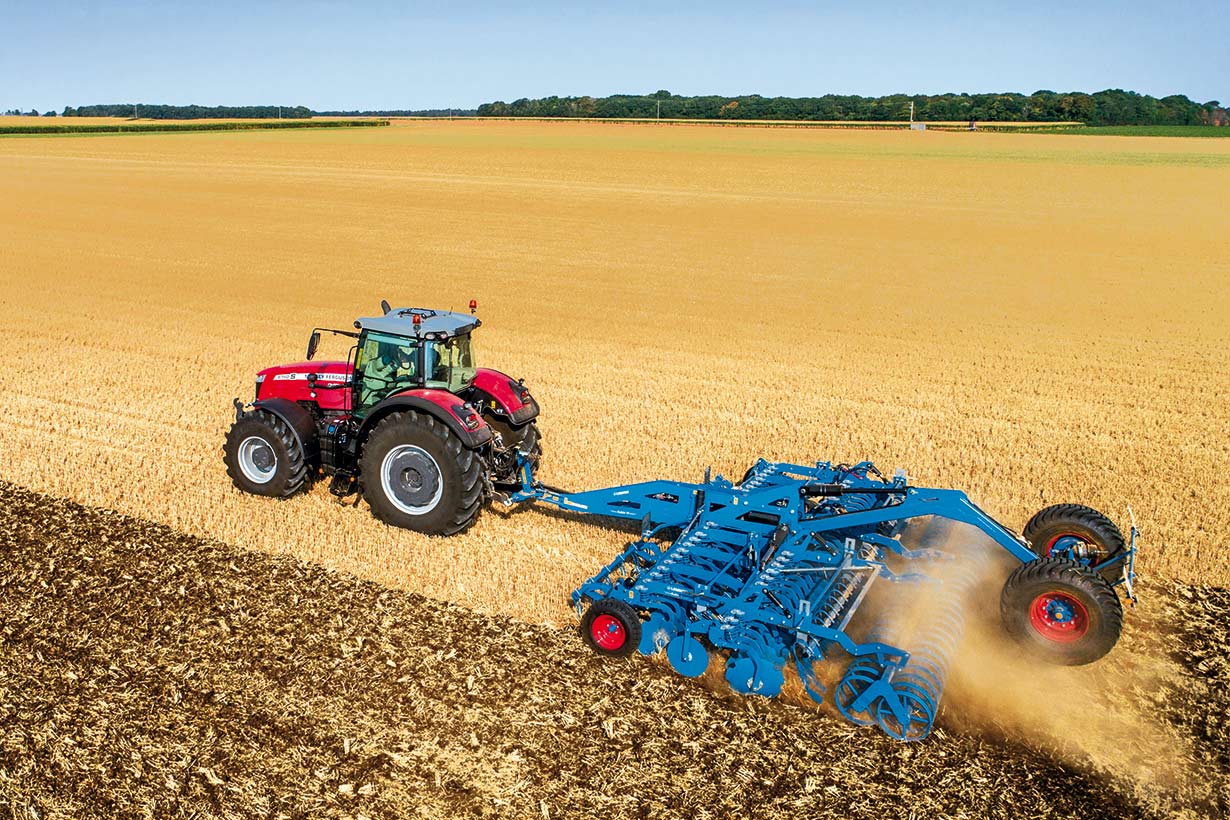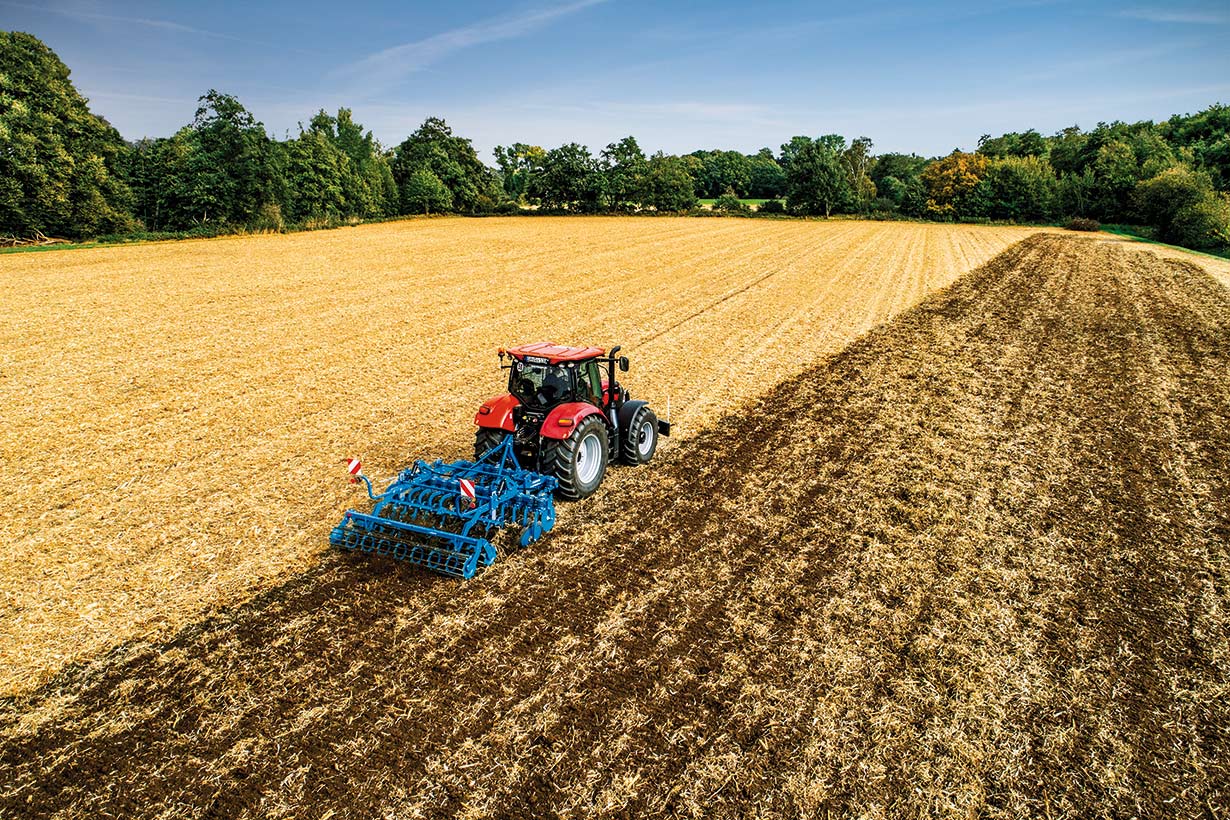 Shallow, fast and intensive
The Rubin compact disc harrow guarantees intensive, uniform mixing of organic matter and soil to a depth of approximately 14 cm, Its high weight guarantees penetration, even under hard conditions, and therefore reduces moisture loss from evaporation. This makes the Rubin highly suitable for shallow, reliable stubble cultivation at high working speeds.
With our early purchase deals you can now save money on all autumn appliances! Available now from your dealer.
Click here for the early purchase offers!
Rubin 10
Symmetrical arrangement of every row of serrated concave discs
Middle discs are offset
DuraMaxx discs
An impact harrow and a levelling harrow
Semi-mounted versions
Support wheels
Recoil cushioning
Precise work saves fuel
The symmetrical arrangement of every row of serrated concave discs provides precise directional stability with no side draft, even when driving on slopes, and maximises fuel savings.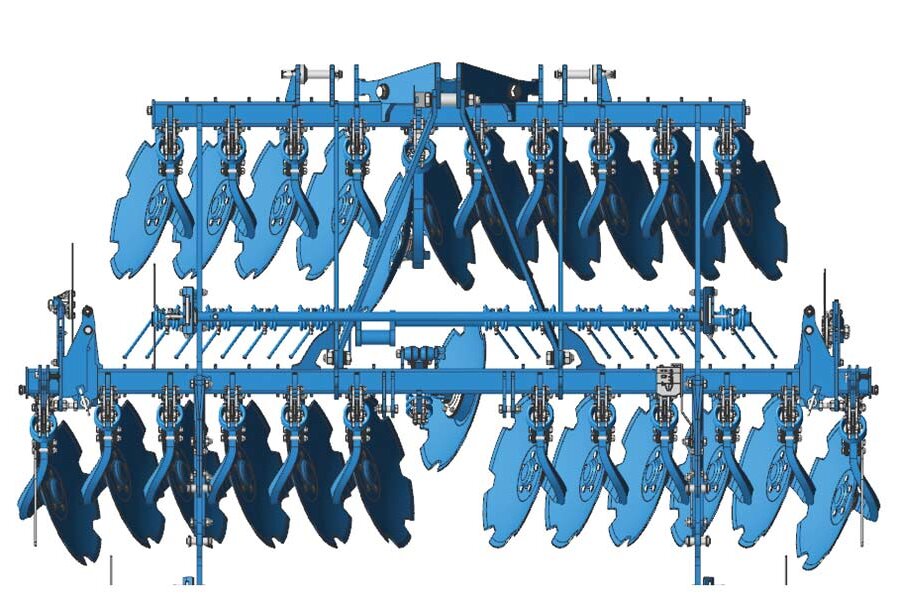 Patented disc placement
The middle discs are offset to prevent blockages and provide for even tillage over the full working width.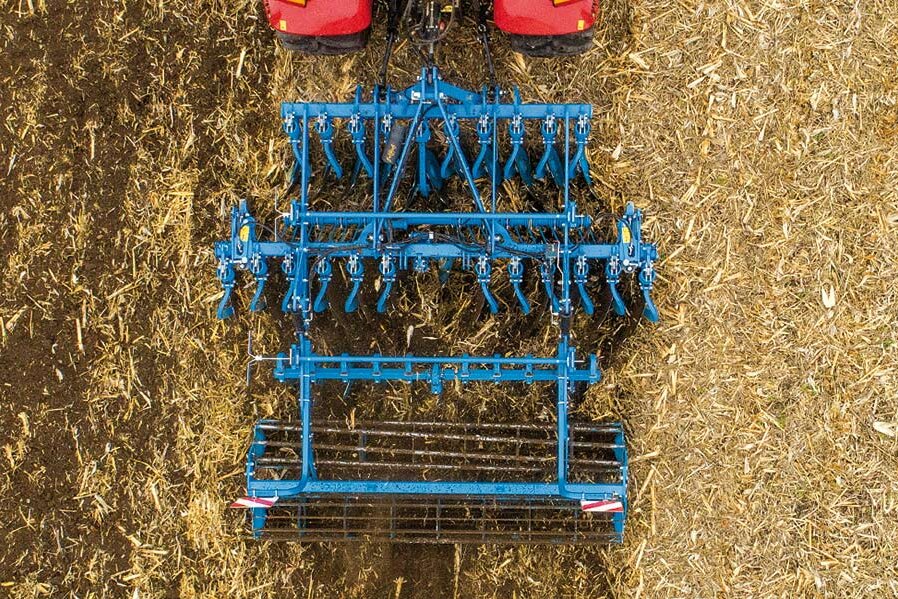 Less wear
The new through-hardened DuraMaxx discs with a 645-mm diameter deliver maximum service life and operating times with reduced maintenance costs
Comfortably adjustable harrow
An impact or levelling harrow with comfort adjustment, which can be individually and finely adjusted, is provided behind the two rows of discs for precise deposition of the flow of soil.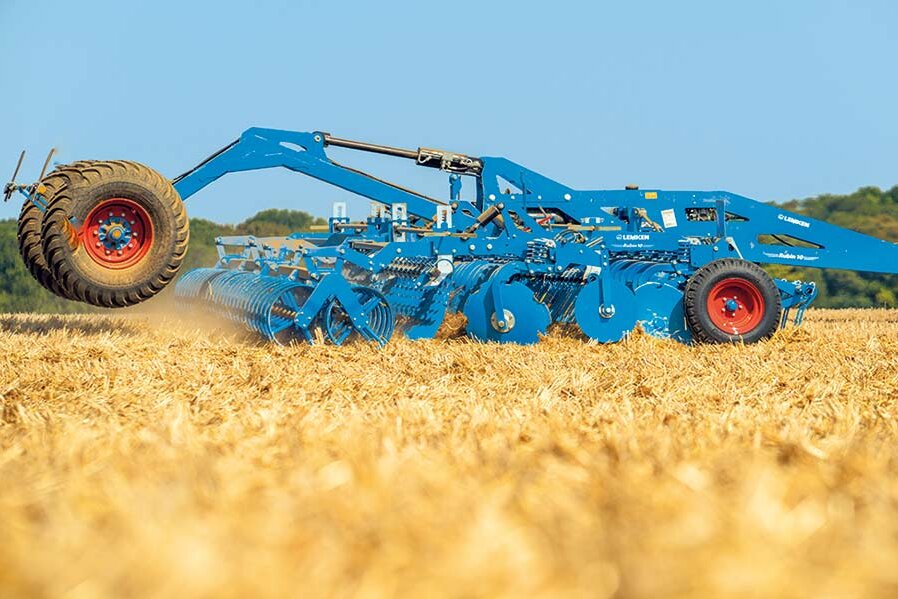 Safety first!
The transport wheel design for mounted implements allows the use of heavy rollers and ensures safe operation on the road.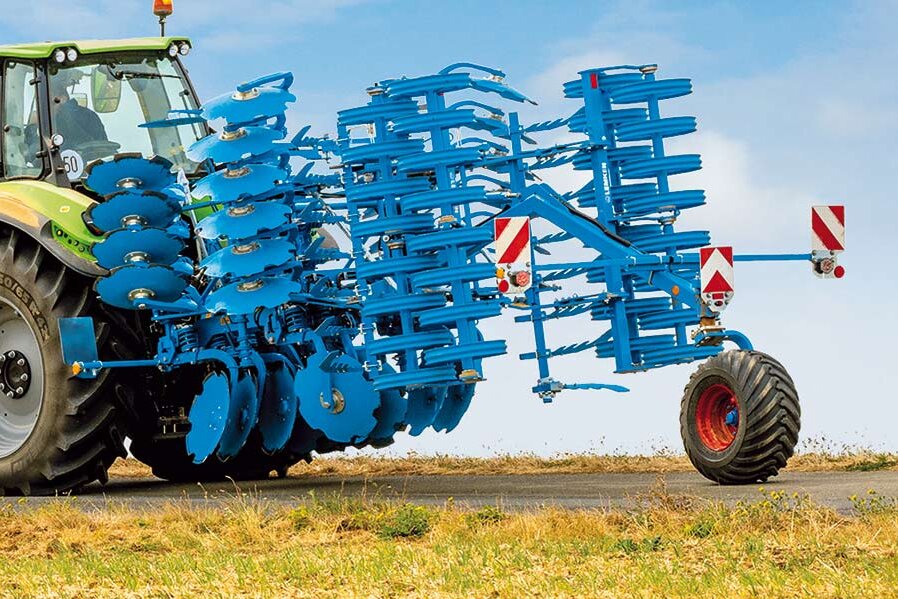 Quality work in all conditions
Support wheels for folding semi-mounted implements guarantee consistent working depths even in variable soils and precise pass alignment on slopes.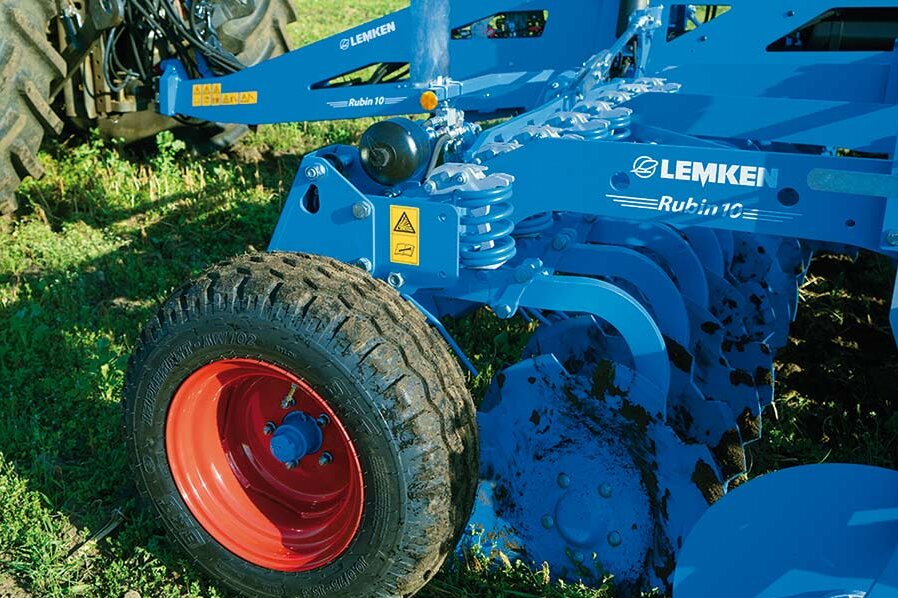 Recoil cushioning for difficult conditions
When hitting obstacles, the concave discs deflect independently upwards and rapidly return to their working position.
The energy from the spring is transferred to the ground and does not place any strain on the frame.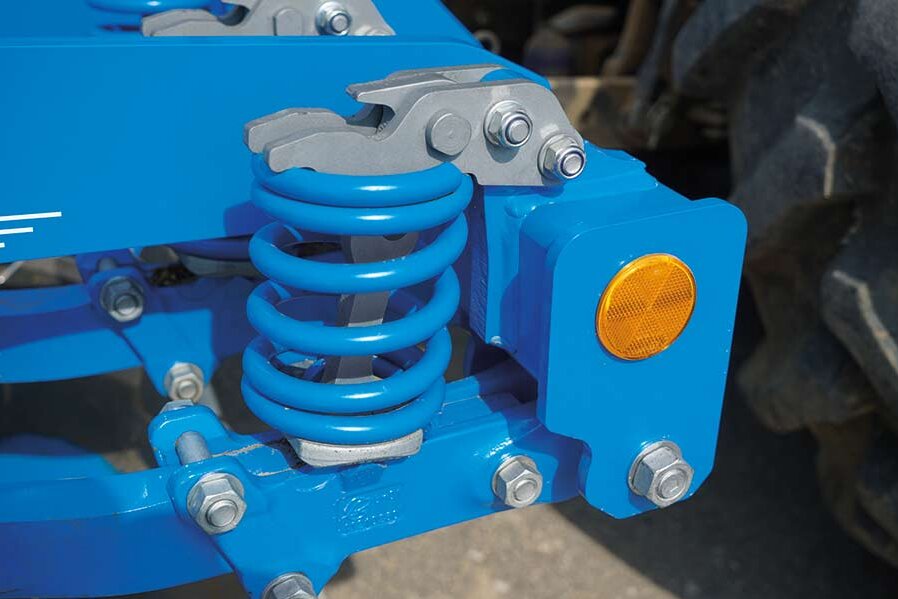 Select a model
U = Mechanical Non-Stop overload safety device
KU = Foldable, mechanical Non-Stop overload safety device
KUA = Foldable, semi-mounted, mechanical Non-Stop overload safety device,
Technical data
| | Rubin 10/300 U | Rubin 10/350 U | Rubin 10/400 U |
| --- | --- | --- | --- |
| Working width (cm) | 300 | 350 | 400 |
| Power requirements (hp) from - to | 105 - 150 | 122 - 175 | 140 - 200 |
| Power requirements (kW) from - to | 77 - 110 | 90 - 129 | 103 - 147 |
| Weight (kg) | 1 675 | 1 810 | 1 950 |
| Article number | 722 3006 | 722 3007 | 722 3008 |
| Number of discs | 24 | 28 | 32 |
| Disc diameter (mm) | 645 | 645 | 645 |
Basic equipment
Lower link attachment Cat. 3N=L2 Z3
( or Cat. 3 or 4N=L3 Z4 )
Underframe clearance 80 cm
Levelling harrow with comfort adjustment behind the
second disc row
Mechanically swivable outer concave discs
Concave discs DuraMaxx Disc 645 x 6 mm, notched with automatic overload safety device
Without roller
The availability and basic equipment of the machine may vary depending on the country. Please contact your dealer.