IC-Light
Automatic camera control
Precise and fatigue-free work day and night
Intuitive handling through self-explanatory symbols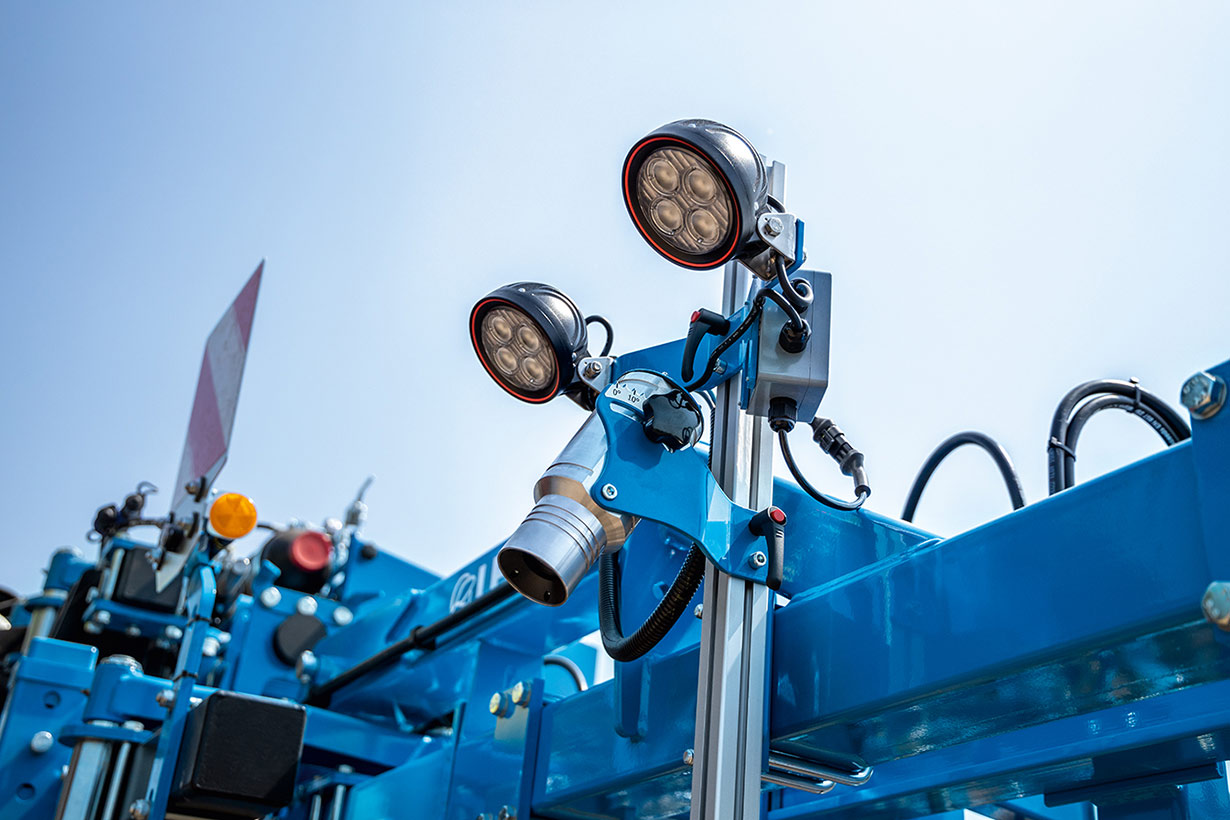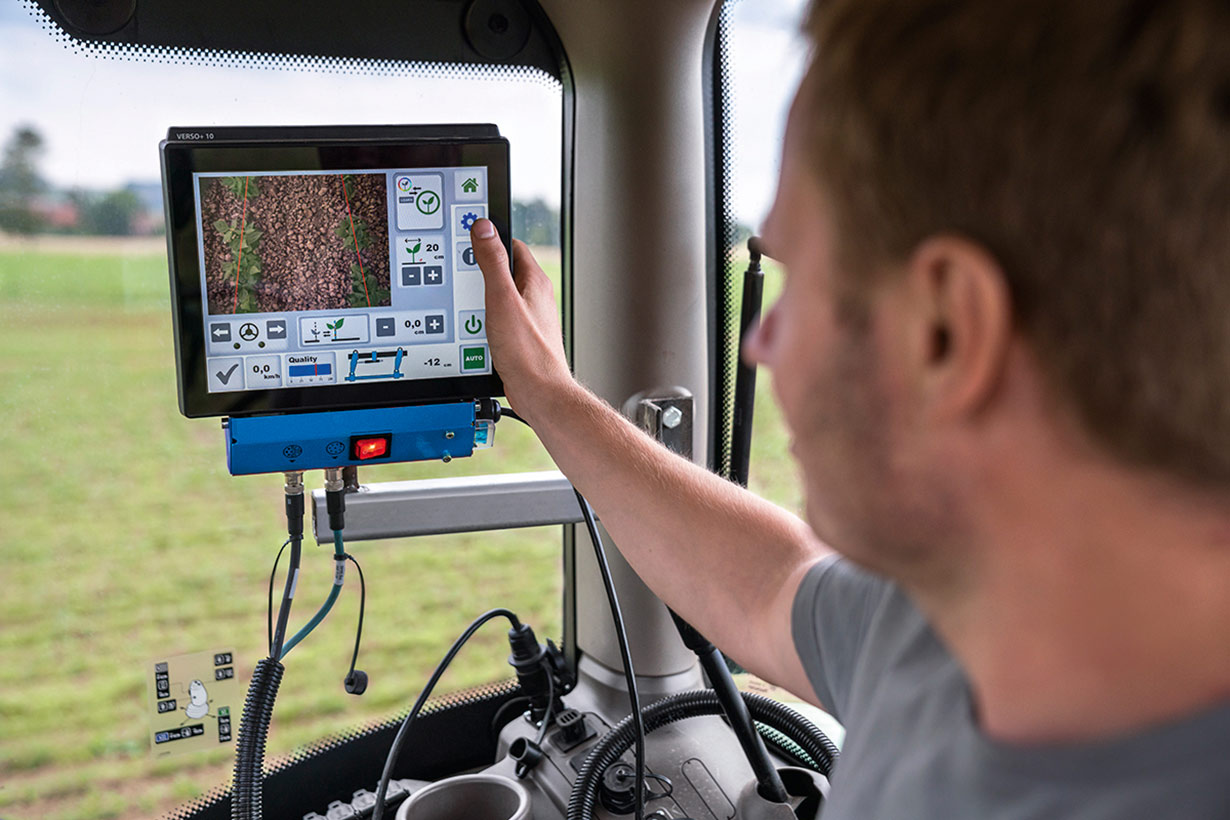 The IC-Light system contains three key components: The camera, the terminal including job computer and the parallel sliding frame. Together they form a precise automatical steering system for your EC-Weeder or EC-Steer to create space to grow for your crops.
Detection between 1 and 5 crop rows
Detection of green hues and the RGB-colour spectrum including autolearning-function
Weeding 2 cm close to the crop
Driving speed up to 15 km/h
Remote service for direct support
Components
The high-resolution camera makes images of the crop rows and sends this data to the terminal. It detects between 1 and 5 crop rows eighter in green hues or in the RGB-colour spectrum.
The touch-screen terminal is integrated in the job computer, which processes the camera-images to precise steering signals. The operation is very intuitive, but extra help is accessible via remote service.
The parallel sliding frame transfers the steering signal from the terminal to the EC-Weeder hydraulically. The hoeing machine is than steered between the rows independently from the tractor movements.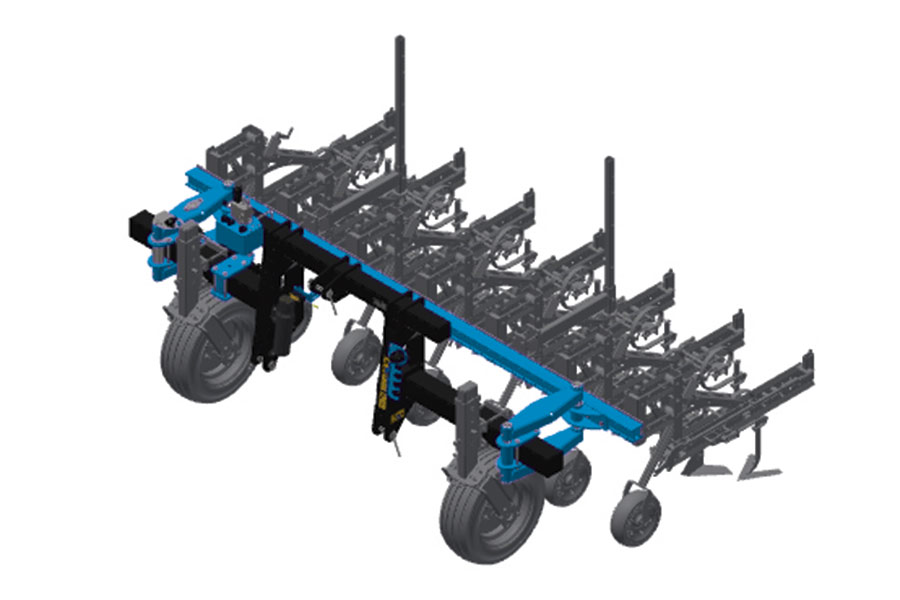 Options
The LED lights are available to illuminate the field of vision for the camera and enable high-precision work at night.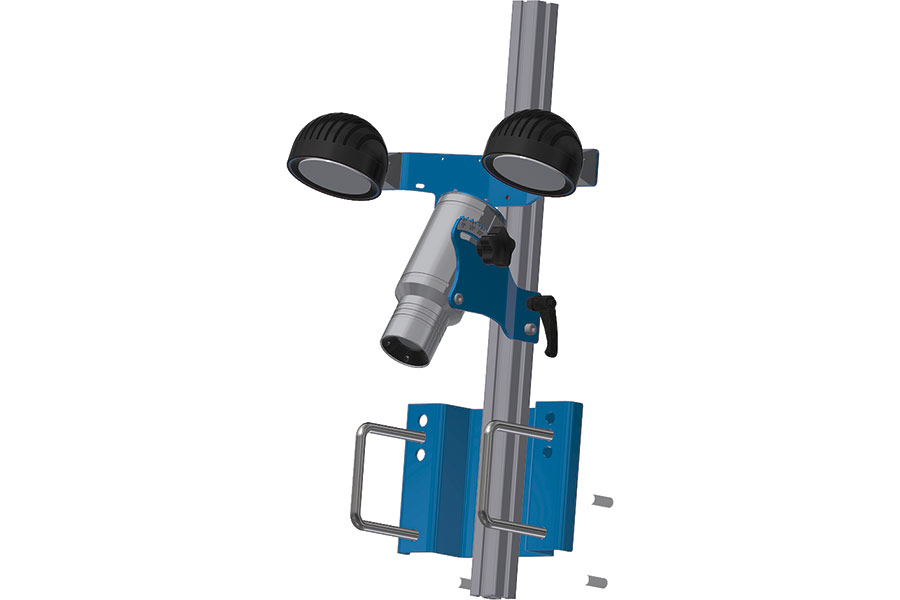 A joystick can be added to an IC-Light system, in case you want to have manual control about the steering of your EC-Weeder.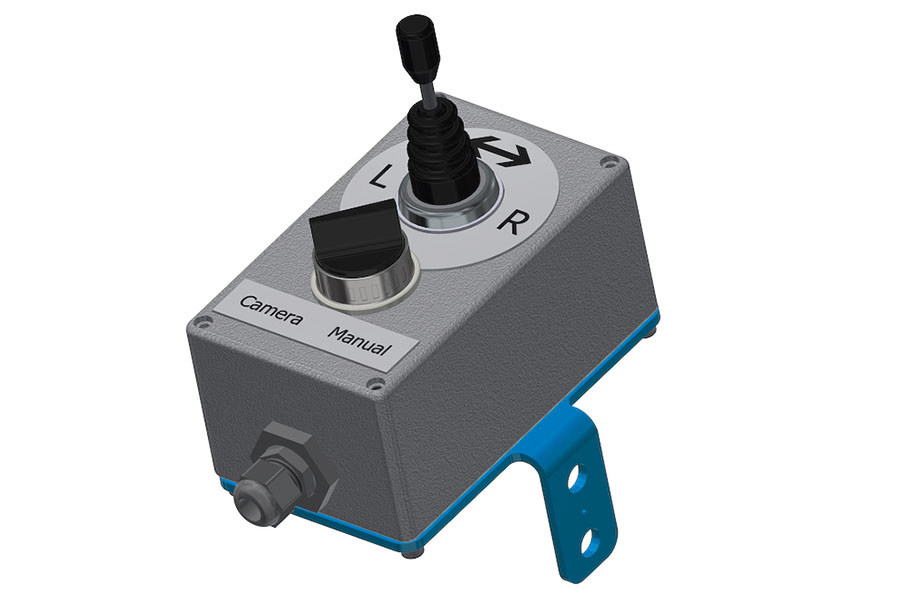 For wider working widths, a second camera enables precise steering of the EC-Weeder in field triangles. In case one camera can see no row, because the headland is reached, the other camera can take over. In addition, on the rest of the field, the data from both cameras can be used to get a higher data input for the steering signal.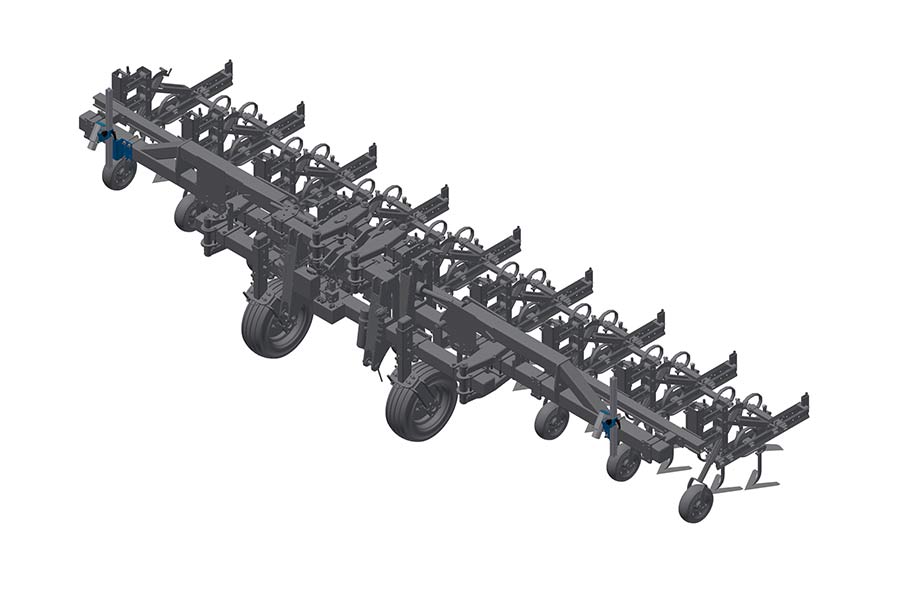 If more than one sowing width or bed is to be covered in one pass, several independent IC-Light camera controls can be mounted on one EC-Weeder, using only one terminal.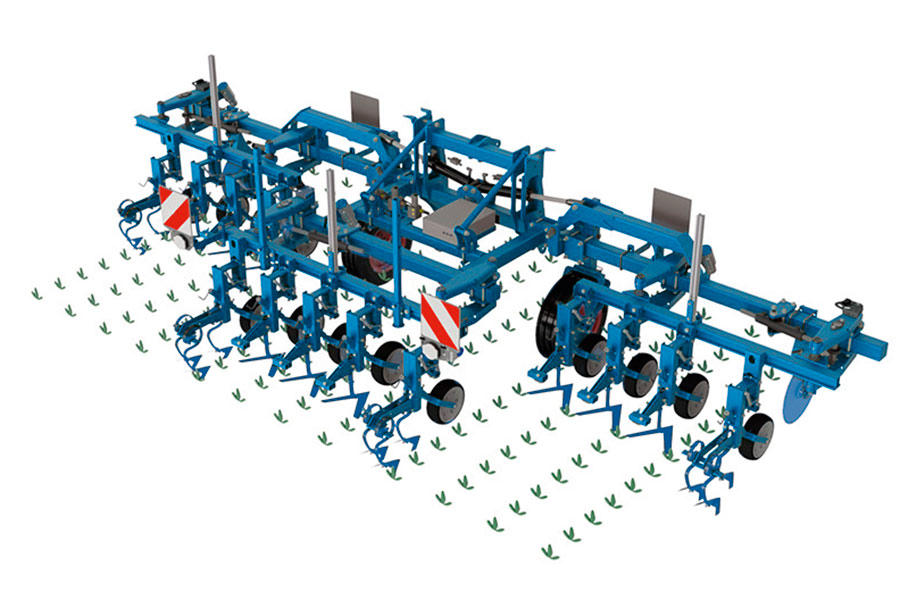 Optionally, an IC-Light camera control can be used with different chipping machines. For this purpose, the EC-Steer parallel shifting frame is not permanently integrated into the EC-Weeder, but has a 3-point suspension to couple several chipping machines.