Front tank SprayHub
140 l / min flow rate
1,100 or 1,500 litres Ttnk volume
127 litres clean water tank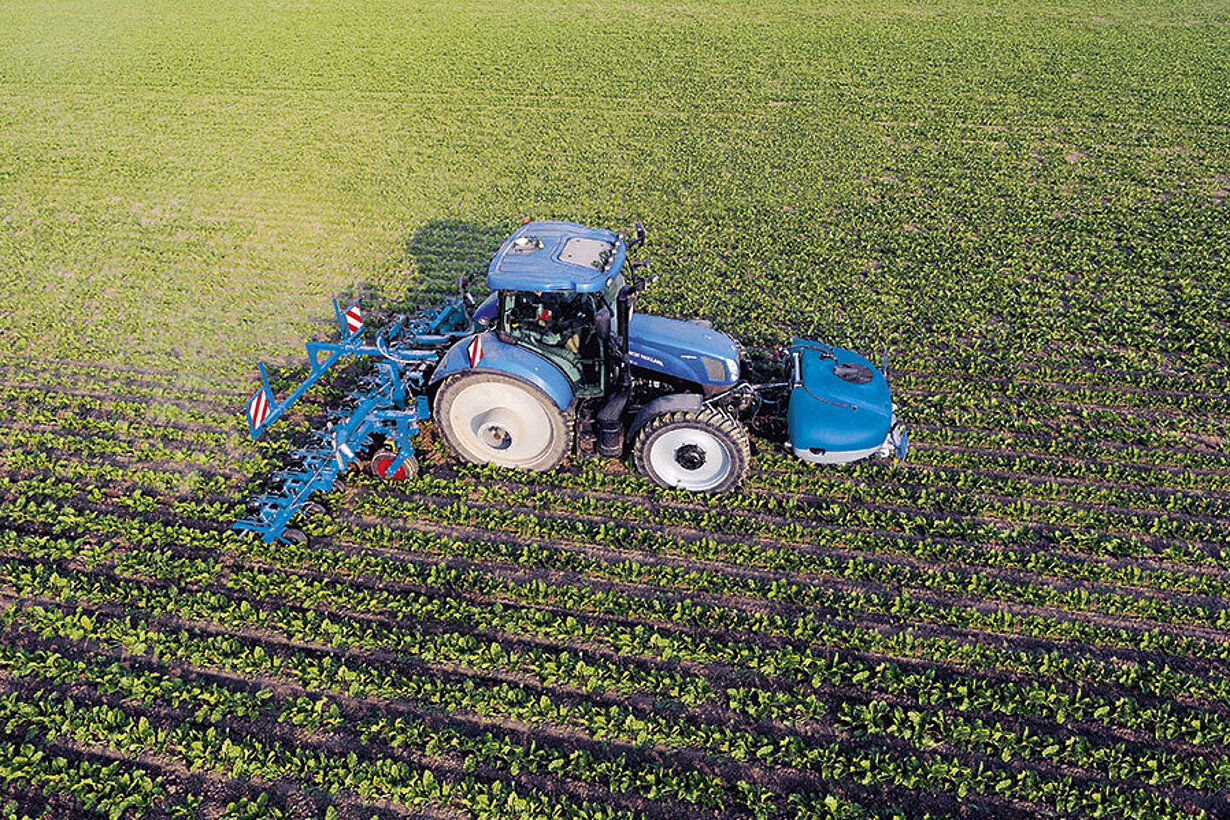 The SprayHub: Combined strength on the field
Band spraying in row crops for herbicide reduction
No matter whether herbicide, fungicide or insecticide measures or the application of micronutrients up to liquid fertilisers - the Fronttank SprayHub offers the most flexible combination possibilities and has all the features known from a modern crop protection sprayer.
Contact your dealer!
Advantages of the SprayHub
Saves 40 to 60 % pesticides
Saves 40 to 60 % pesticides
Versatile combinable
Features
Filling screen in the tank, optionally with an induction nozzle for liquid and solid products
Hydraulically driven piston diaphragm pump, flow rate of 140 l / min
Two rotating interior cleaning nozzles for easy cleaning
CTS connection for contactless induction (optional)
Greater ballast with additional weight plates (330 kg or 660 kg)
Tank volume of 1,100 or 1,500 litres with adjustable agitator
Operation of the water hydraulics with optional manual or electric control
Clean water tank with 127 litres capacity
Precisely adjusted
iQspray is the ISOBUS-based operating concept of the LEMKEN SprayHub front tank. Numerous features make work easier for drivers and ensure the targeted application of liquid fertiliser or crop care products.
The integrated calculator in the iQspray control panel makes it easy to calculate the application rate per band width from the rate per hectare.