The SprayKit: Two operations in one
The LEMKEN SprayKit allows you to apply liquid fertilisers, crop care products and other liquids. Various features such as the mechanical width section control and the water hydraulics make the SprayKit a highly efficient tool.
The compact application unit is suitable for installation on any attachment, e.g. as a combined band sprayer with the EC-Weeder or for under-root fertilisation with the Azurit precision seed drill.
Don't forget! With our early purchase deals you can now save money on all spring appliances! Available now from your dealer.
A strong combination with the EC-Weeder
The best solution from a single source: with the SprayKit, LEMKEN turns the Steketee EC-Weeder into a highly efficient hoeing machine with a band sprayer. In this combination, the SprayKit is available in different variants.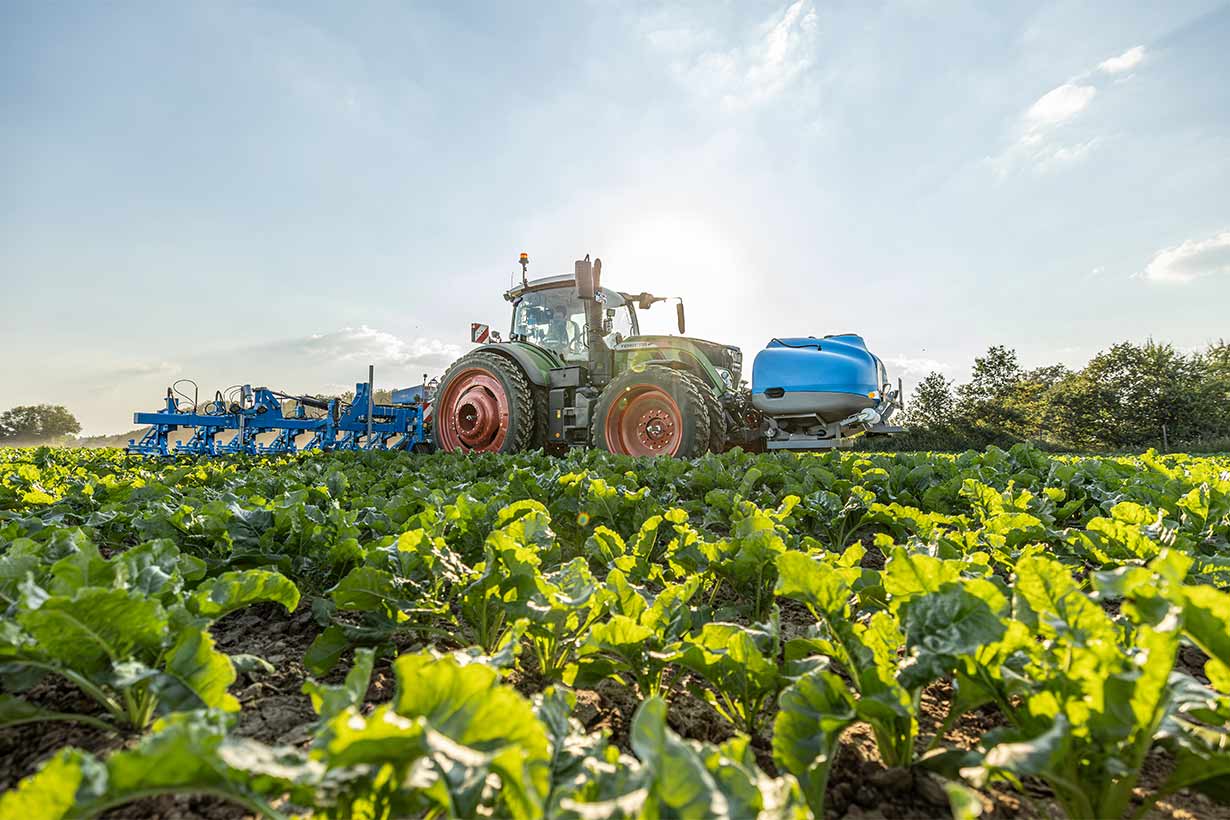 Nozzle holder with drip stop
Height adjustable via a scale to ensure optimal positioning above the plant row
Easy handling thanks to a lock on the holder
Lockable diaphragm valve
High-precision work thanks to easy angle adjustment
Under-root fertilisation with precision seed drilling
In combination with the LEMKEN Azurit, the SprayKit can be used in precision seed drilling with up to 8 rows for underfoot fertilisation on the double disc coulter.