Easy and safe transport for furrow presses and trailing units
Using a plough furrow press is particularly useful in dry conditions as it helps to restore capillarity and retain moisture in the soil. However, transporting furrow presses with a working width of more than three metres legally on European roads is a challenge. That is why at the beginning of the year LEMKEN introduced a trailer for transporting the VarioPack and now presents an addition to furrow presses with trailing units that also have EU type approval. This means that farmers can transport their implement safely on roads and are able to use this professional combination on a regular basis.
Simple connection
To make attaching and detaching the furrow press and trailing unit easier, the two units are connected via a simple K30 ball on the furrow press, which engages with a large locating catch on the roller.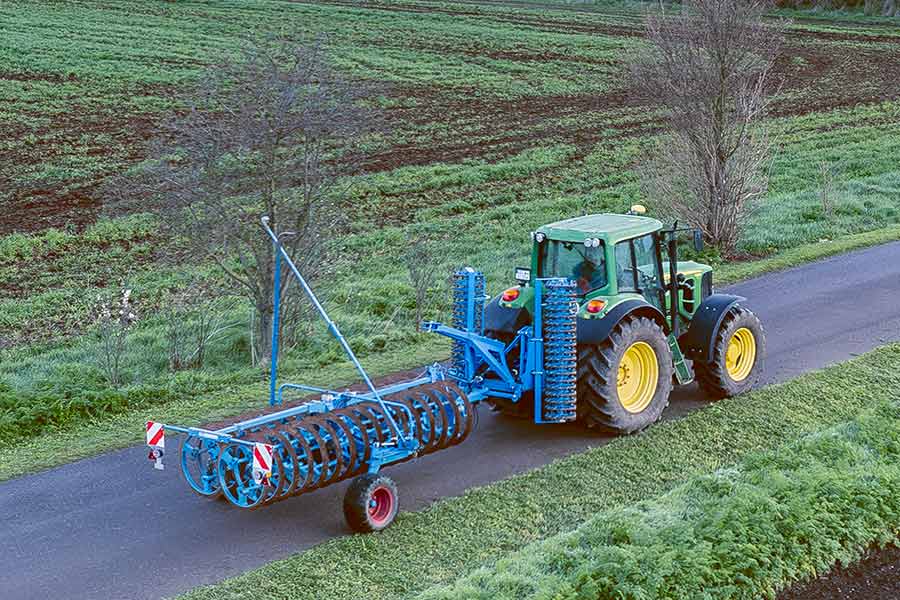 Optimal load distribution and dimensions
The basic requirement for travelling legally on public roads is an optimal weight distribution and compliance with permitted axle and support loads. That is why the trailing unit is attached to the tractor's three-point linkage for transport – a quick and easy process that ensures that the unit is defined as an extended drawbar and counts towards the drawbar load of the furrow press. The VarioPack with trailer is coupled behind via a cross shaft. As a result, the axle load of the furrow press transport system is less than 3.5 tonnes and does not require a brake system. The operating weight of the furrow press remains unchanged. The transport width of the combination is less than three metres, so that even narrow tracks are no problem.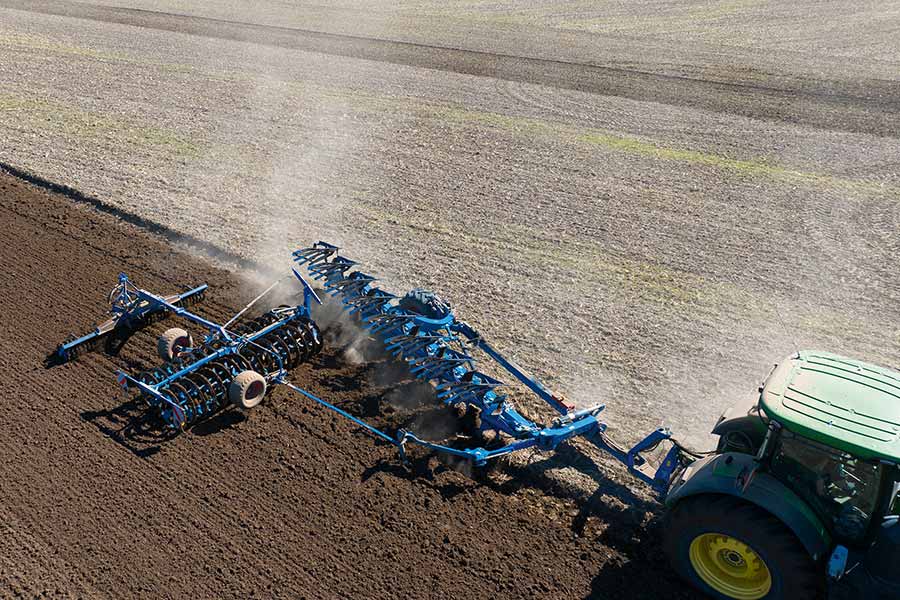 Quickly operational
In the field, the two implements are quickly detached from the tractor and connected one after the other. Using a furrow press and trailing unit offers additional benefits in arable farming: When the furrow press is combined with a crosskill or cam ring roller as a trailing unit, a field ready for sowing can be produced in just one pass, ready for seeding without any further work.