The dreamteam for spreading slurry

Spreading slurry comes with considerable challenges, especially in view of high fertiliser prices. The Heliodor compact disc harrow by LEMKEN, combined with the SlurryKit (DosiMat DMX precision spreader by Vogelsang), sets new benchmarks. With these two powerhouses behind the slurry tank, you can count on efficient work processes, optimal nutrient utilisation and high efficacy.
Contact your distribution partner!
All advantages at a glance
2-in-1: initial tillage + slurry application
Saves time & money
Ensures optimal nutrient utilisation
High efficacy and broad incorporation
Compact design and low power requirements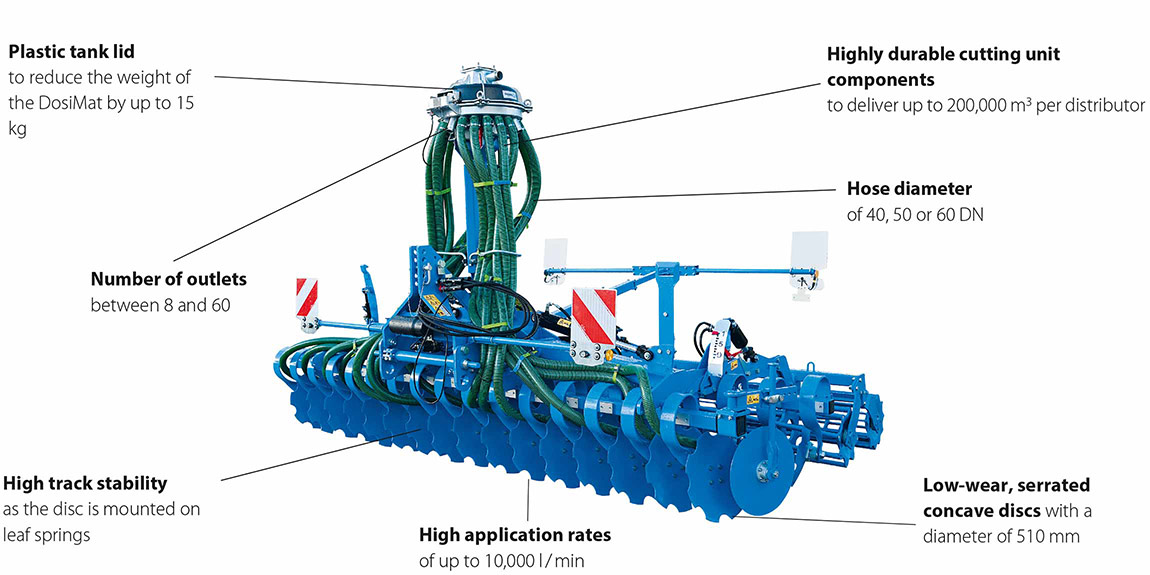 Virtually loss-free!
The inclined, horizontally arranged rows of discs in the Heliodor open the soil at a depth of 5 to 12 cm. Right behind these discs, the precision spreader places a band of slurry.
The second row of discs immediately covers it with soil. A trailing roller ensures optimal reconsolidation.
The combination of these two work steps in a single pass makes it very easy to comply with the four-hour rule for incorporating slurry.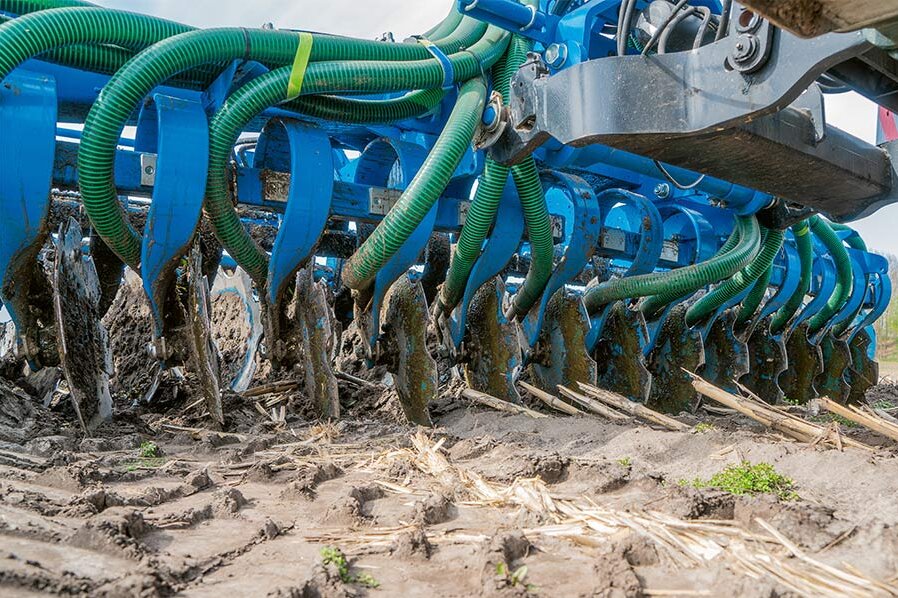 Reliably smooth running
The slurry is fed into the DosiMat distributor head from above, homogenised in a flow-optimised rotor equipped with cutting blades and pushed into the individual outlets. Fibre and foreign matter are reliably shredded in the process – this enables the desired precision spreading and supports blockage-free operation of the LEMKEN Heliodor.
Slurry spreading with the Heliodor 9 short disc harrow in operation