VarioPack front furrow press
Single row
700 mm or 900 mm ring diameter
30° or 45° ring profile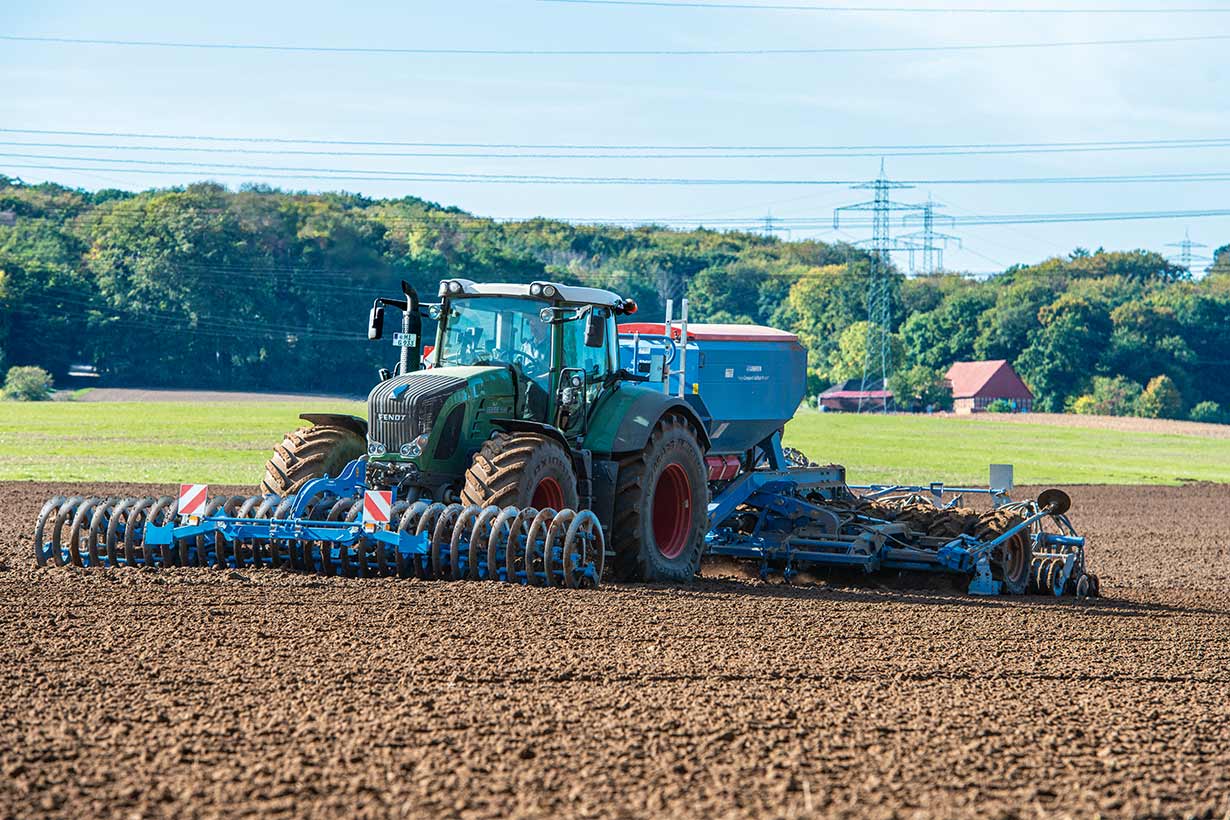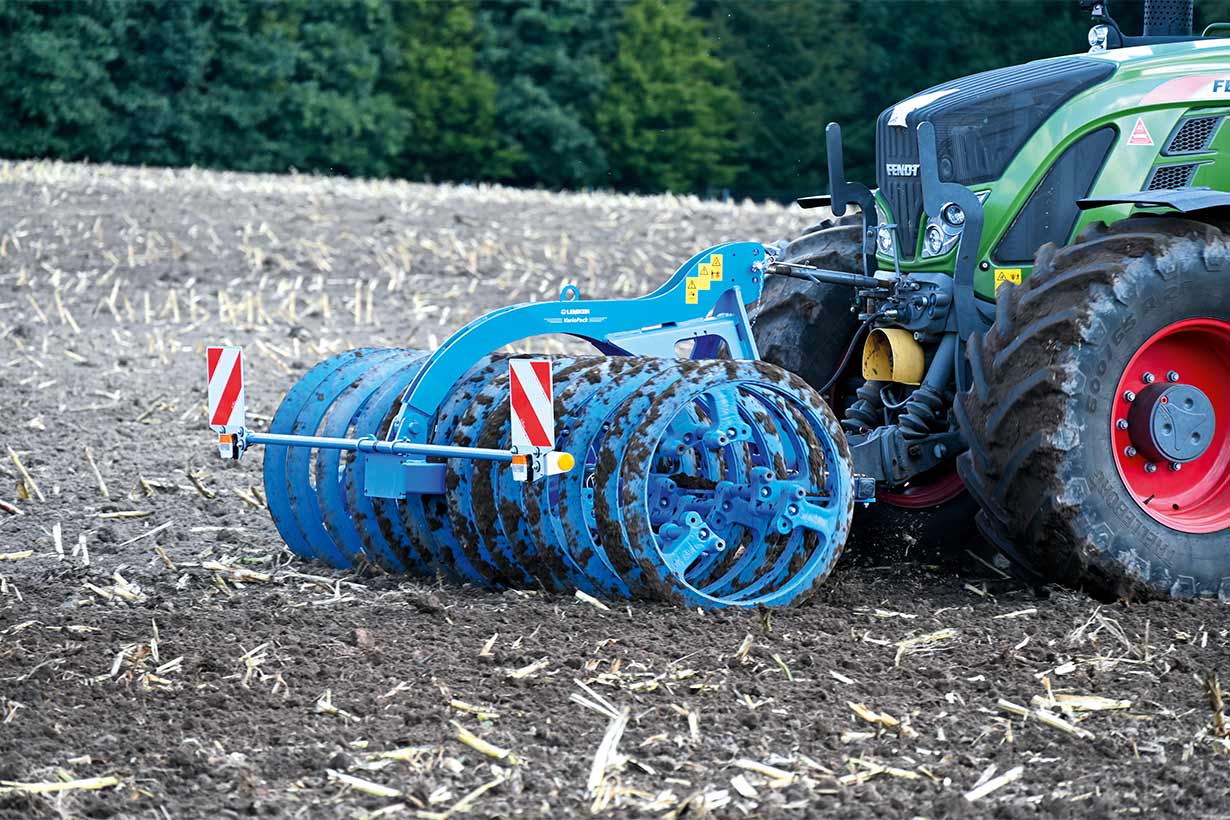 Compact with optimal centre of gravity
The front packer (FE) is characterised by its short design, active steering, and a very favourable centre of gravity. It is available with one row of rings in rigid and folding versions.
Contact your distribution partner!
Perfectly combined for sowing
Due to its reconsolidation, apart from the plough furrow press with push device, the VarioPack attached to the front hydraulics prevents the tractor wheels from sinking deep into the soil and the formation of a ridge between the wheels.
This creates optimal conditions for a uniform seedbed.
In addition, the subsequent implements can work at more shallow depths because they no longer need to eliminate the tractor tracks.
It also serves as a counterweight to the drill combination during road transport and at the headland when lifted.
Integrated steering
The integrated steering works via a pull point located ahead of the furrow press. The adjustable steering sensitivity ensures precise pass alignment even in hilly terrain or when working with GPS-controlled tractors.
• Mechanically or hydraulically (optional) pre-loadable steering, e.g. for working on slopes
• Individual adaptation to local conditions
• Safe furrow press return to the centre position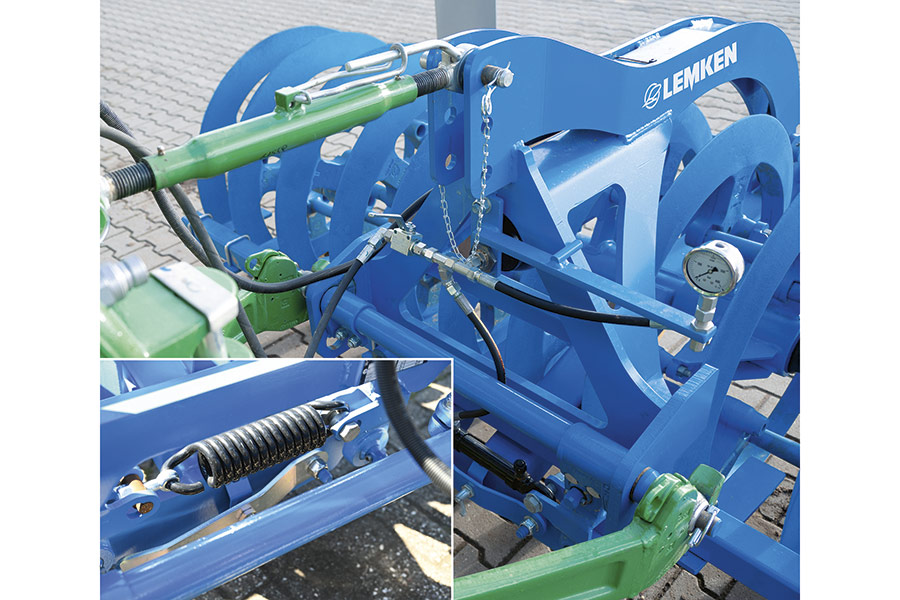 The foldable front furrow press
The hydraulically foldable VarioPack with mechanical steering device enables working widths of up to 6 metres with a transport width under 3 metres.
The view to the front is not blocked by the implement frame or spokes.
The pendulum device ensures uniform work quality on all soils through the ideal soil adaptation and the independent deflection of the lateral parts when they hit stones or other obstacles.
It can be parked in folded position, and comes with a complete lighting system for safe road transport.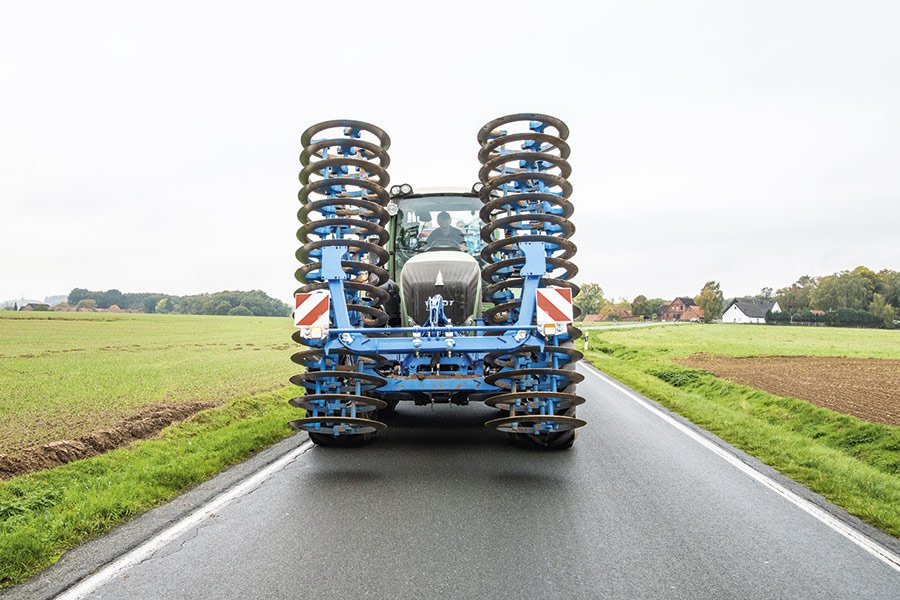 Technical data
| | VarioPack FE 250-90 | VarioPack FE 300-90 | VarioPack FE 350-90 | VarioPack FE 400-90 |
| --- | --- | --- | --- | --- |
| Working width (cm) | 250 | 300 | 350 | 400 |
| Weight (kg) | 1330 | 1500 | 1670 | 2010 |
| Article number | 88 1201L | 88 1202L | 88 1203L | 88 1204L |
| Rings | 12 | 14 | 16 | 20 |
| Ring diameter (mm) | 900 | 900 | 900 | 900 |
Basic equipment
Without lighting equipment
Lower link attachment Cat. 2
Scrapers
Ring profile 30°, 45° or 45° with shoulder
Integrated steering with mechanically adjustable
steering sensitivity
Stand for parking in working position
The availability and basic equipment of the machine may vary depending on the country. Please contact your dealer.