Special edition 2022

With our LEMKEN special editions 2022, we offer you and your customers a significant price advantage.
Order our finished configured models as long as the stock lasts at the best prices and conditions!
Contact distribution partner
Juwel 8 M V 5 N 100
Pioneering plough technology
The Juwel 8 mounted reversible plough combines operational safety, ease of operation and quality of work. It is equipped with hydraulic working width adjustment as standard. With a double-acting hydraulic cylinder, working widths from 30 to 60 cm per body can be adjusted from the tractor cabin.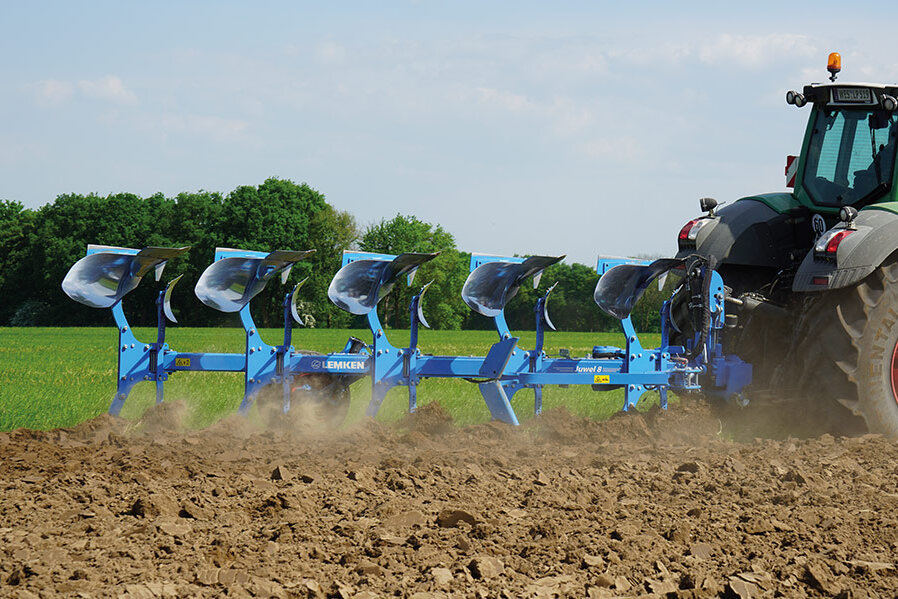 Top link connection: Cat. 3
Lower link connection: L3 Z3 (Cat. 3)
Underframe clearance: 80cm
Frame setting: Hydraulic frame swing in
Plough bodies: CS50 Dural
Landside: A42
Shares: 2SP+SB45D/SB56D
Skimmer stalks: Standard
Skimmers: MS2-S245
Disc coulter: 1 Paar D500 gez vor/neben DE
Support wheel: Uni-wheel damped 340/55-16
Lighting equipment: Preparation available
Karat 9/300
Intensive work in shallow and deep stubble cultivation
The Karat 9 intensive cultivator with a working width of 3 metres is suitable both for the first shallow and complete stubble cultivation after grain harvesting, and for the subsequent deeper and intensive mixing operations or for seedbed preparation during mulch sowing.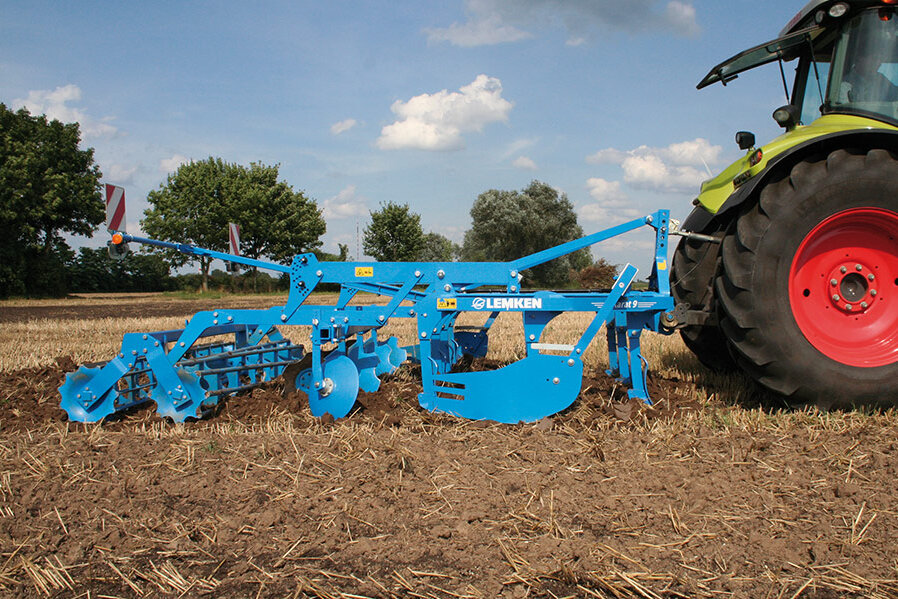 Top link connection: Cat. 3
Lower link connection: L2 Z3 (Cat. 3N)
Quick-change system: tines with interchangeable
Side discs: 1 pair, hinged for transport
Shares: K8P/KL8 + KF30
Roller: MSW D600-L knife roller
Lighting system: front and rear
Seed combination Zirkon 8 & Saphir 9/300 DS 125
Perfect sowing in all soils
The seed drill combination of Zirkon 8 + Saphir 9 with a working width of 3 metres is a guarantee for reliable seed distribution and uniformly high yielding seed emergence. The short and compact seed drill combination primarily serves small and medium-sized farms with high-quality seeding technology for well spaced and uniform seed placement.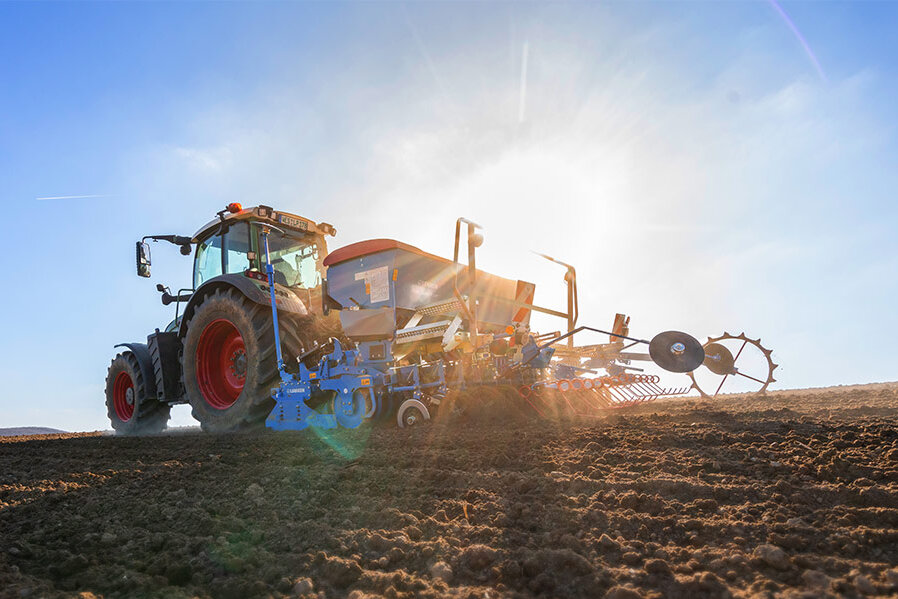 Zirkon 8
Roller: TPW D500-125
Rear levelling bar: at the back
Side plate: + side plate extension
Headstock: Heavy duty
Bout marker: hydr. vertical folding
Saphir 9
Lifting System: hydraulic
Rear pressure wheels: 24 pieces
Tramline rows: 2x3
Seed hopper: 1.160l capacity
Rear Harrow: single harrow adjustable
Lighting system: front and rear