Preseason sales at LEMKEN
All the roosters are crowing! Be quick and secure attractive deals on the entire LEMKEN product range. The earlier you buy, the more discount you get. These are deals for real early birds!
Flat, fast & intense
Whether in conventional methods or in mulch sowing - powerful stubble cultivation made easy with the short disc harrows from LEMKEN. Let the high working speeds and the excellent mixing effect convince you!
You want to learn more? Click here to go directly to the Heliodor & Rubin short disc harrows.
Don't miss out on the ultimate price advantage at your nearest dealer!
Find a dealer!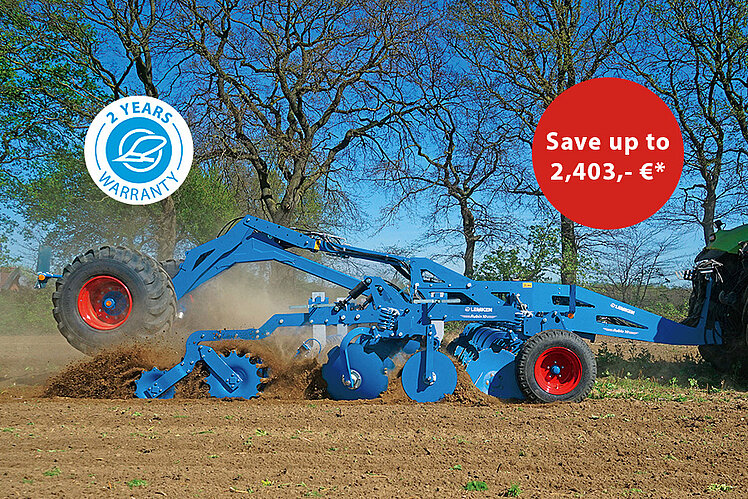 Saddle up and plough ahead!
Maximum ploughing performance and productivity with LEMKEN semi-mounted reversible ploughs. Powerful ploughing technology with individual adaptation options to your conditions.
Click here for more information on the semi-mounted ploughs: Diamant 16 & Titan 18.
Interested? Then quickly secure your discount at your nearest dealer!
Contact dealer now!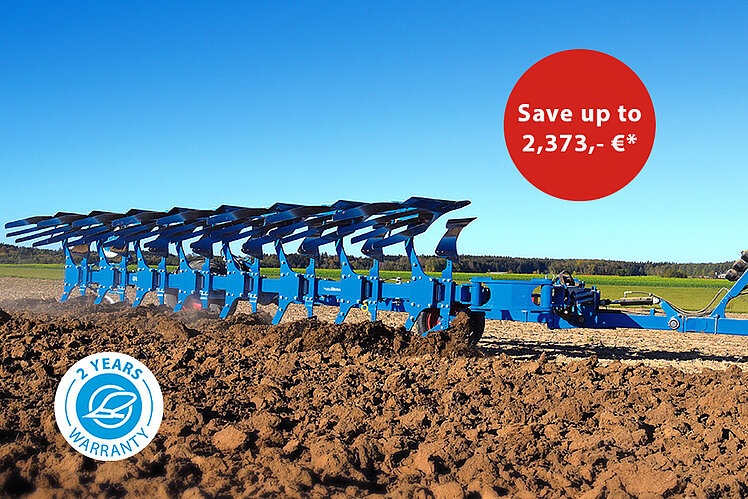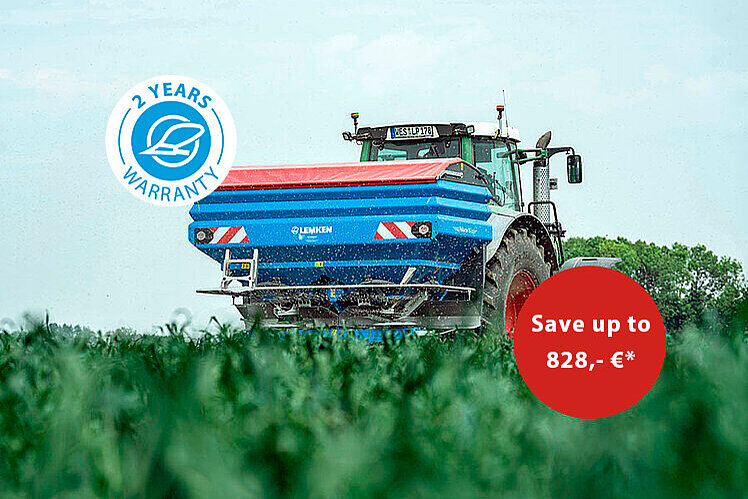 Precise and fast seedbed preparation
With the passive seedbed combinations from LEMKEN, you can create the ideal seedbed for your plants. Korund 8 and System-Compactor are the machines of choice for cereals, rapeseed & row crops.
Here you can find more information about the seedbed combination
Already convinced? Then quickly to the dealer!
Click here to find a dealer!
Efficient lightweight
The new Solitair DT combines maximum light draft, integrated compact disc harrow, comfortable operation and a large, divided seed hopper with up to 5,100 litres capacity. This allows the Solitair DT to be used in seeding operations with fertiliser or with multiple seeds.
Click here for more information about Solitair DT
Interested? Then quickly secure your discount at your nearest dealer!
Contact your dealer!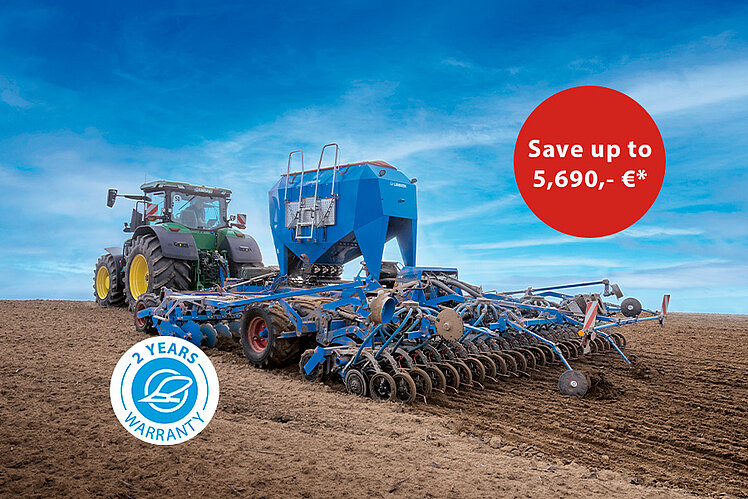 Hoeing weeds & conserving resources
Fighting weeds with Steketee hoe technology** - that's the agriculture of tomorrow.
More information about mechanical weed control
Are you already convinced of hoeing? Secure your discount at the retailer!
Contact the dealer!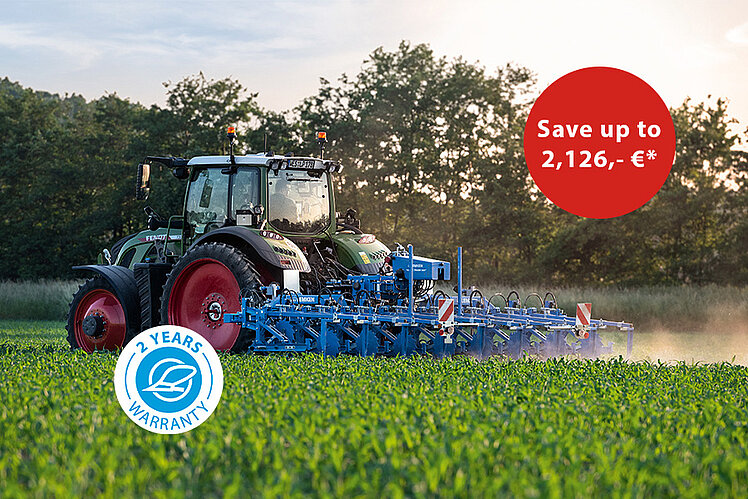 Combined strength in action
No matter whether herbicide, fungicide or insecticide measures or the application of micronutrients up to liquid fertilisers - the front tank SprayHub and the associated SprayKit offer the most flexible combination options, for example with our EC-Weeder for efficient crop protection.
Convinced? Quickly to the dealer!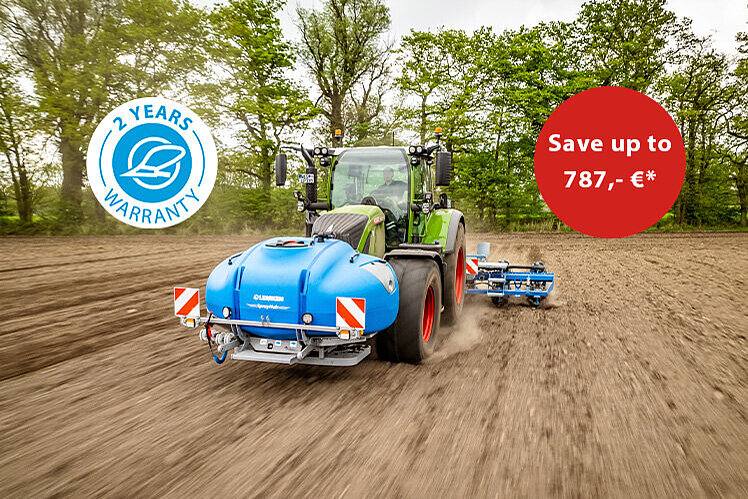 Spare parts - We take care of every detail!
Original LEMKEN spare parts can be recognized by the characteristic LEMKEN blue and the marking with the LEMKEN logo, the LEMKEN part number and the LEMKEN batch number. This is how we ensure the highest quality standards that we have for every single spare part. Benefit from an early order of your wear parts in the preseason sale***!
LEMKEN Spare parts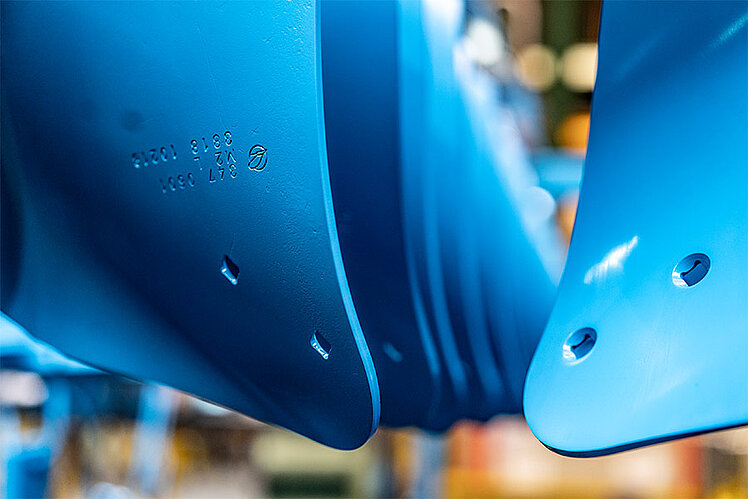 Contact your local dealer!
Promotion period of the preseason campaign 01.10.2023 to 31.12.2023.
* Discount examples on the purchase of Rubin 10/600 KUA, Diamant 16 V U, Polaris 16/4000 SpeedControl, Korund 8/600 K MAR, Solitair DT/600, EC Weeder und SprayHub/SprayKit in December 2023.
** Stock technology only.
*** Usual delivery times, please note minimum order quantity. Only for participating dealers.