Tauri
Nominal hopper volume from 1 500 L to 3 000 L
From 12 m to 36 m working width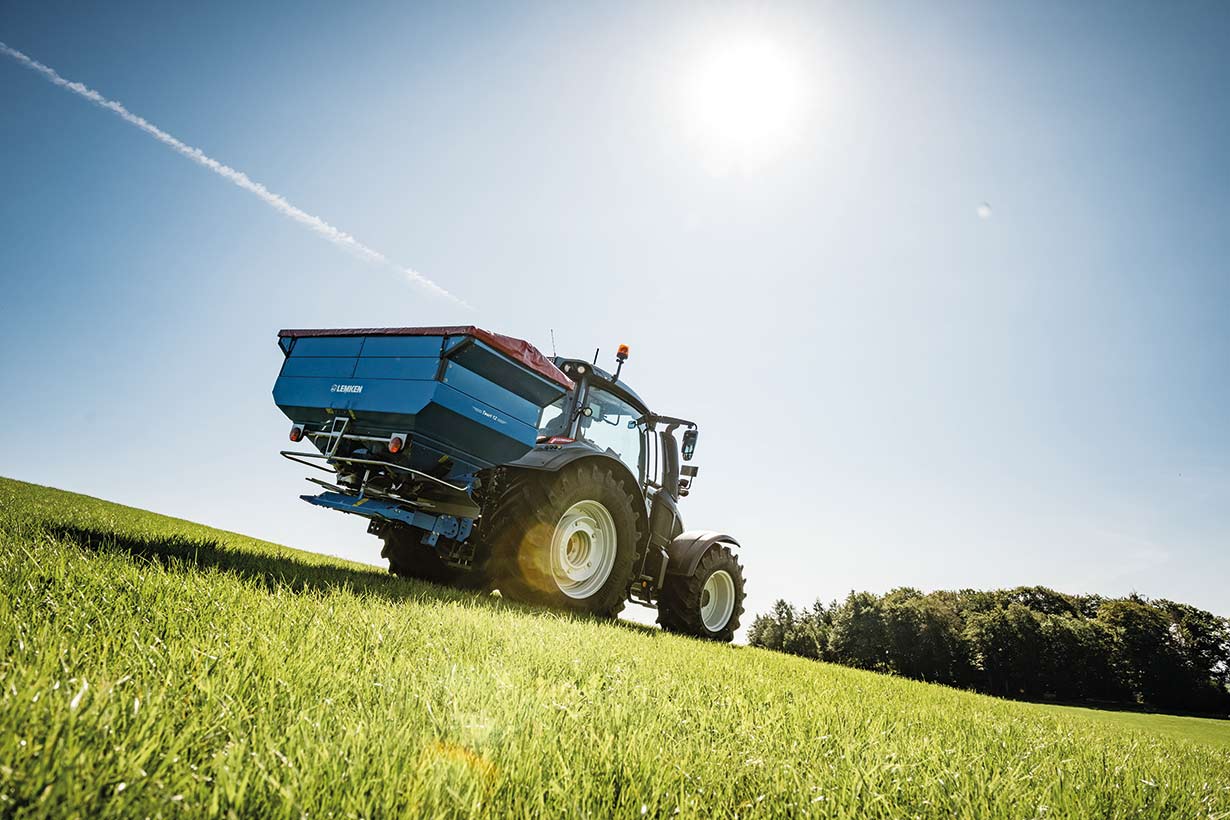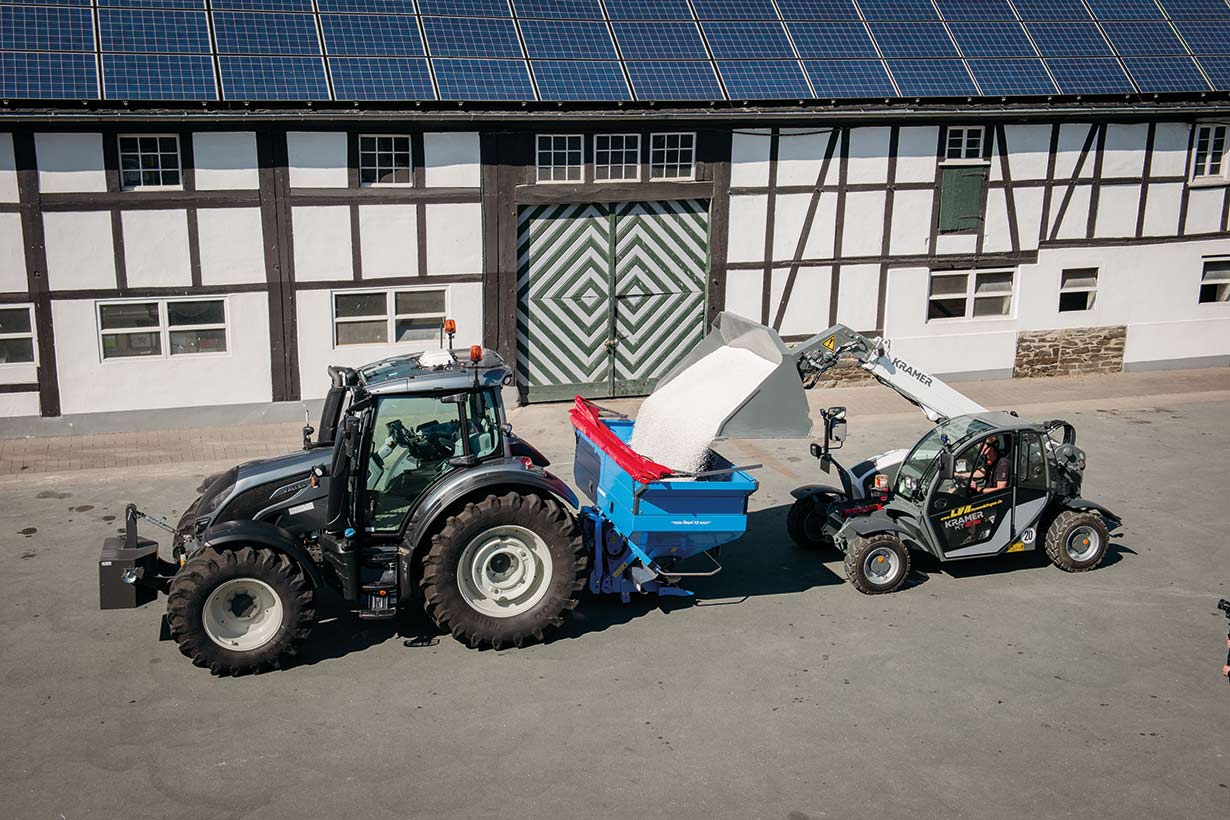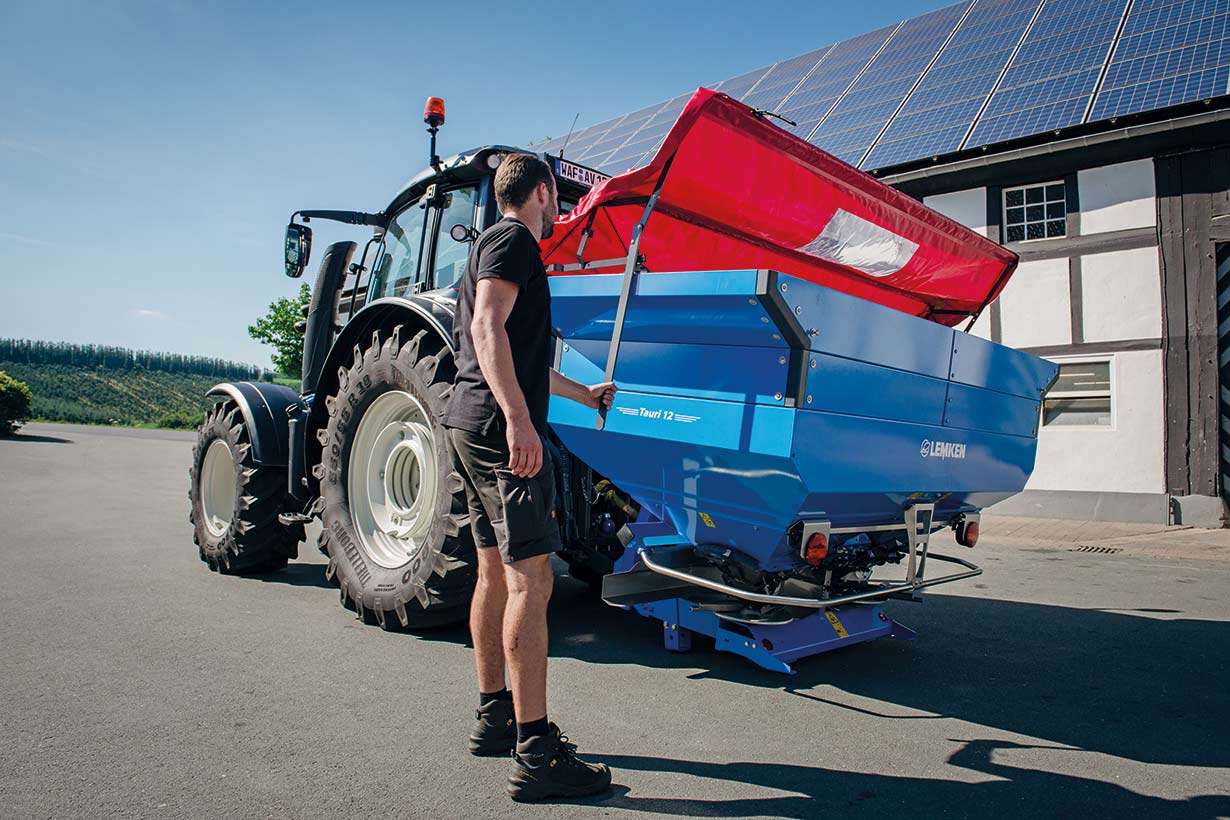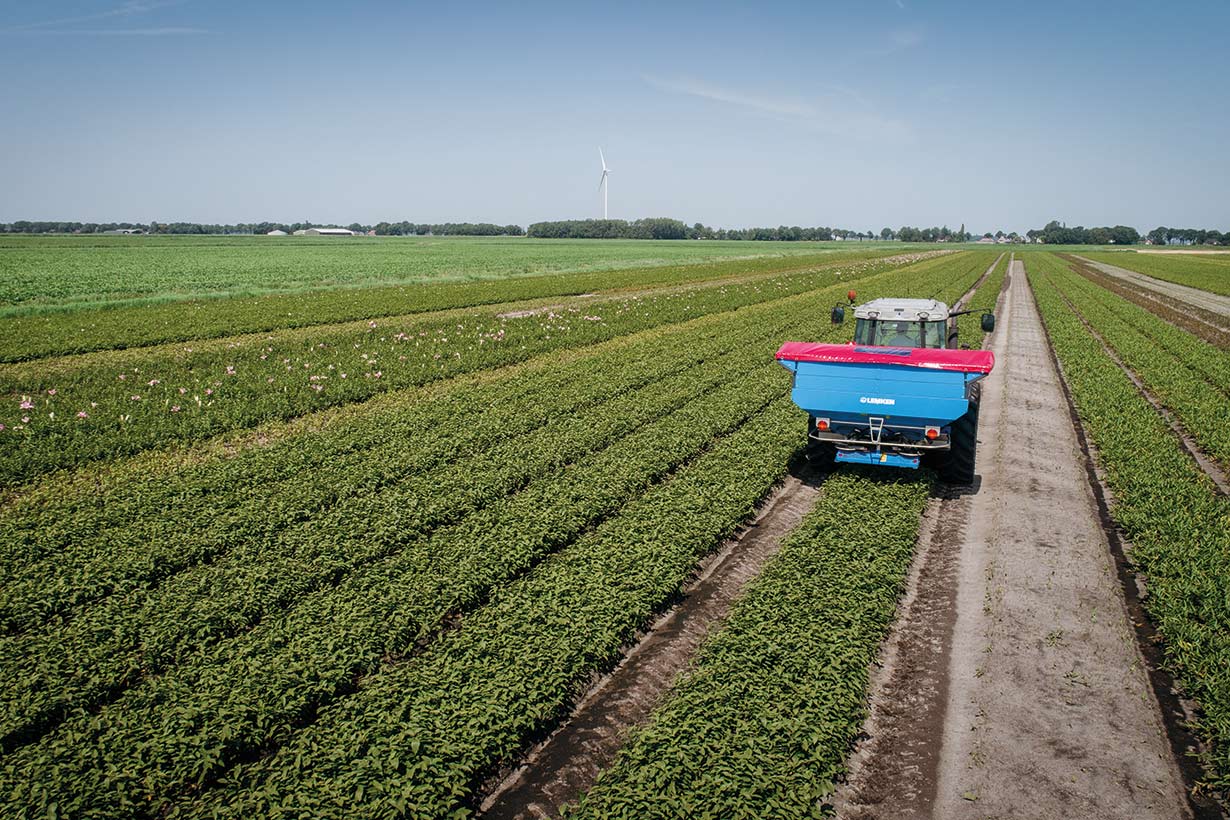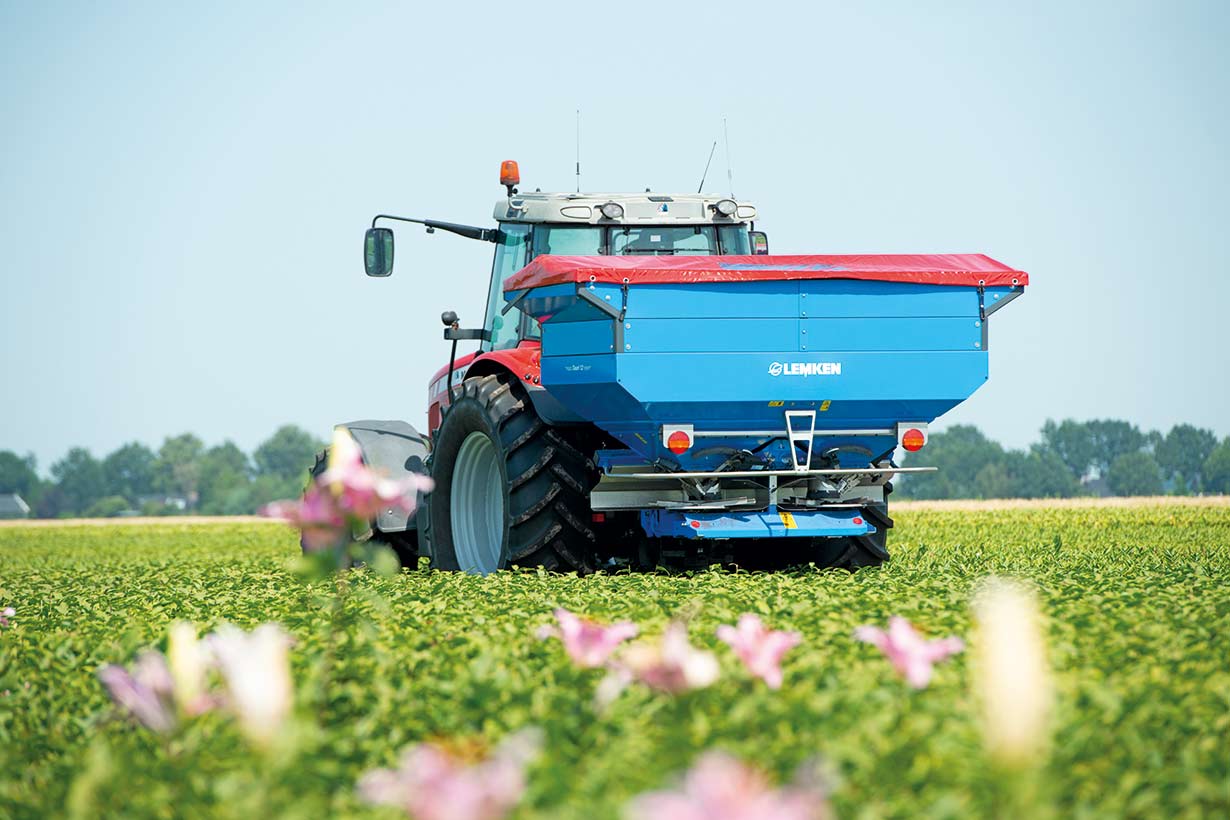 Large spreading distance for high efficacy
With its larger tank and longer spreading distances, the TAURI fertiliser spreader is particularly well suited for use in mixed and livestock farming businesses. The automatic weighing system (Tauri 12) provides for even application and ensures the efficient use of fertiliser.
With our early purchase deals you can now save money on all spring appliances! Available now from your dealer.
Click here for the early purchase offers!
Advantages of Tauri
Seed hopper with a volume of 1,500 to 3,000 litres. 36 m working width.
The continuously operating automatic weighing system ensures that fertiliser is applied evenly and therefore reduces application losses by up to 10 percent (Tauri 12).
The inclination sensor, which comes as standard, effectively adjusts for measurement errors when spreading on slopes.
ISOBUS preparation for the optional use of a LEMKEN CCI terminal or ISOBUS terminal (Tauri 12)
Four-stage, GPS-based section control (only Tauri 12).
High-quality, durable tank lid to keep fertiliser reliably dry (optional).
Two funnel outlets with angled gates for an even flow of fertiliser.
ECOBORD border spreader system.
Technical data
| | Tauri 8 |
| --- | --- |
| Working width (m) | 12 - 36 |
| Weight (kg) | 305 - 400 |
| Tank capacity (litres) | 1 500 - 3 000 |
| Filling dimension (m) | 1,23 x 2,40 |
| Filling height (m) | 1,06 |
| Payload (kg) | 3 000 |
Basic equipment
Shutter electrically remote-controlled
Lower link attachment Cat. 2
Spreader disc drive via PTO shaft 540 1/min (incl. PTO shaft with overload safety device)
Stainless steel safety guard
Hopper with two-part sieve, can be opened separately
Manual working width adjustment by changing the drop point
Stainless steel hopper base with pendulum agitator via two spring tines
Calibration test set, comprising a calibration tray, collection tray and spreading table
Chute for calibration test and hopper drainage
Application rate from 60 kg/ha to 1,000 kg/ha at 24 m working width and 8 km/h
Angle adjustment and inclination indicator for top dressing
Half-width stainless steel deflector plate for borders
Lighting equipment according to national regulations (factory installed)
The availability and basic equipment of the machine may vary depending on the country. Please contact your dealer.