Polaris
Nominal hopper volume from 1 900 L to 4 000 L
From 18 m to 50 m working width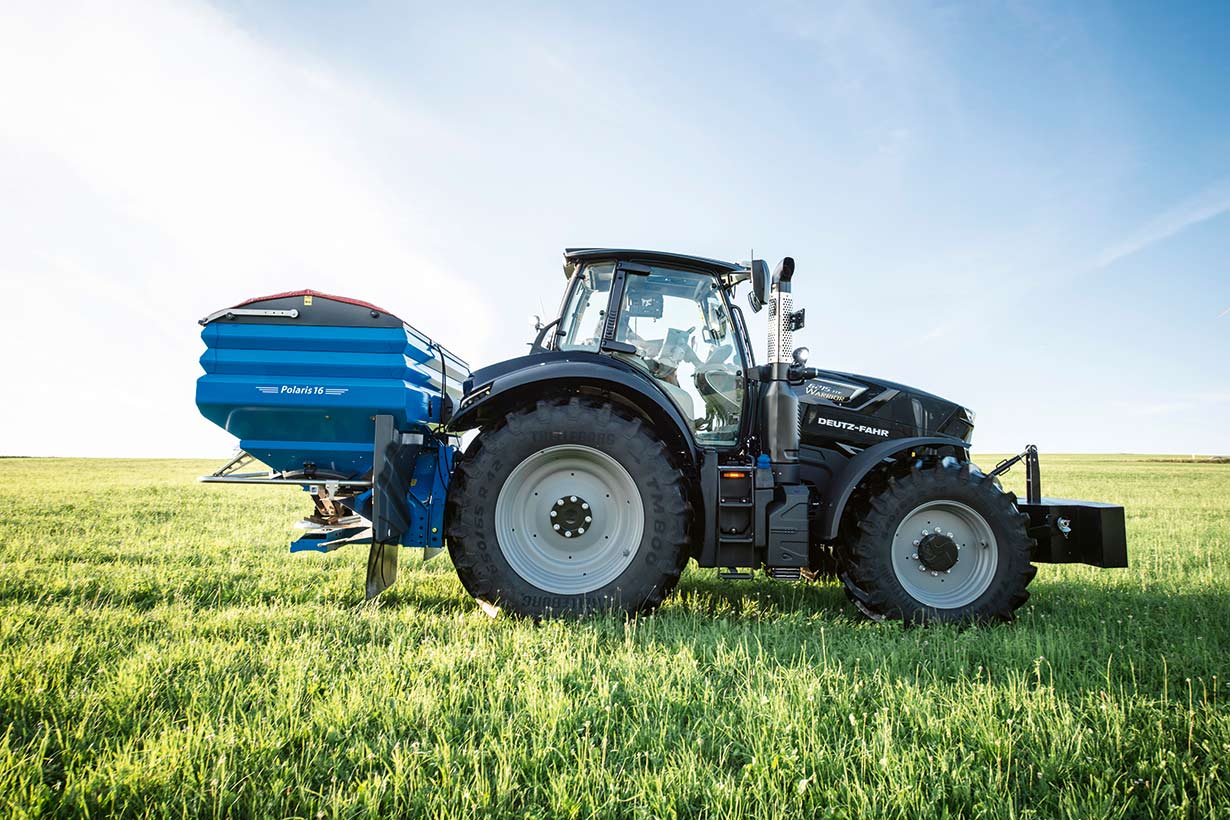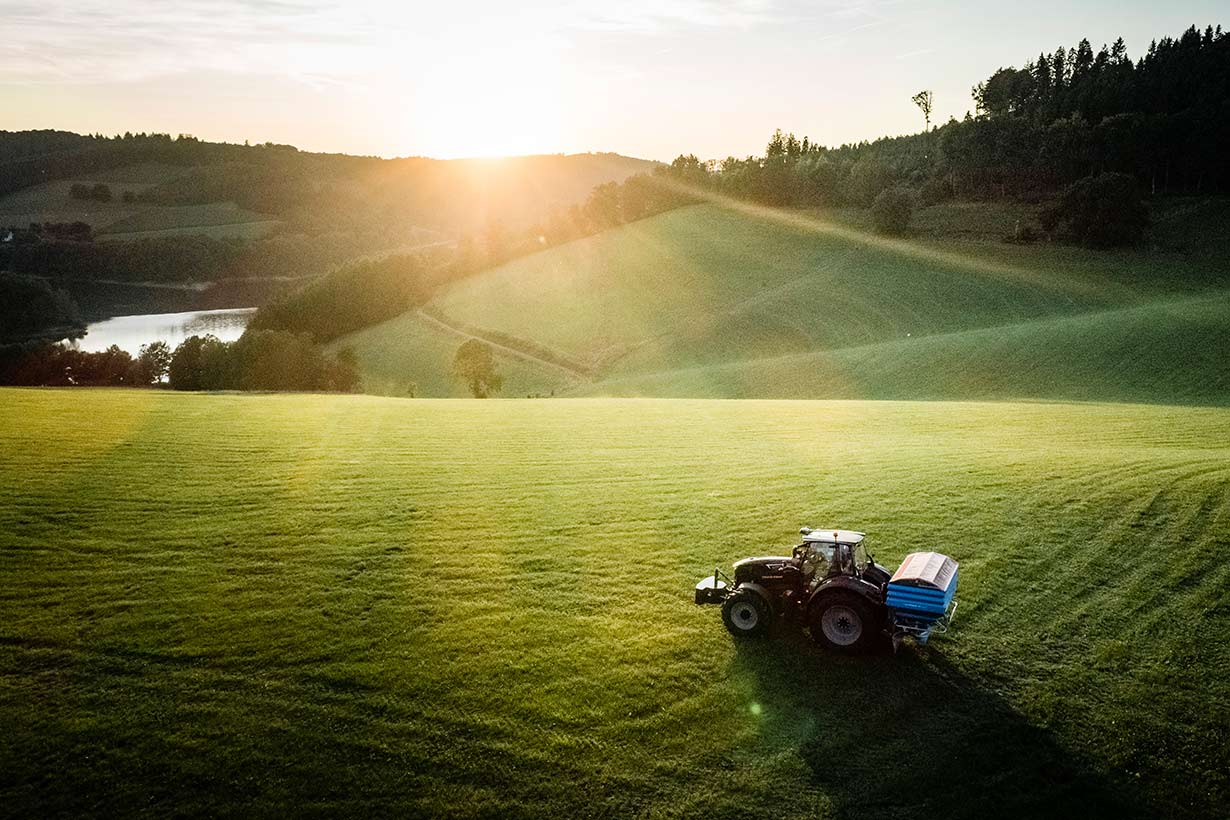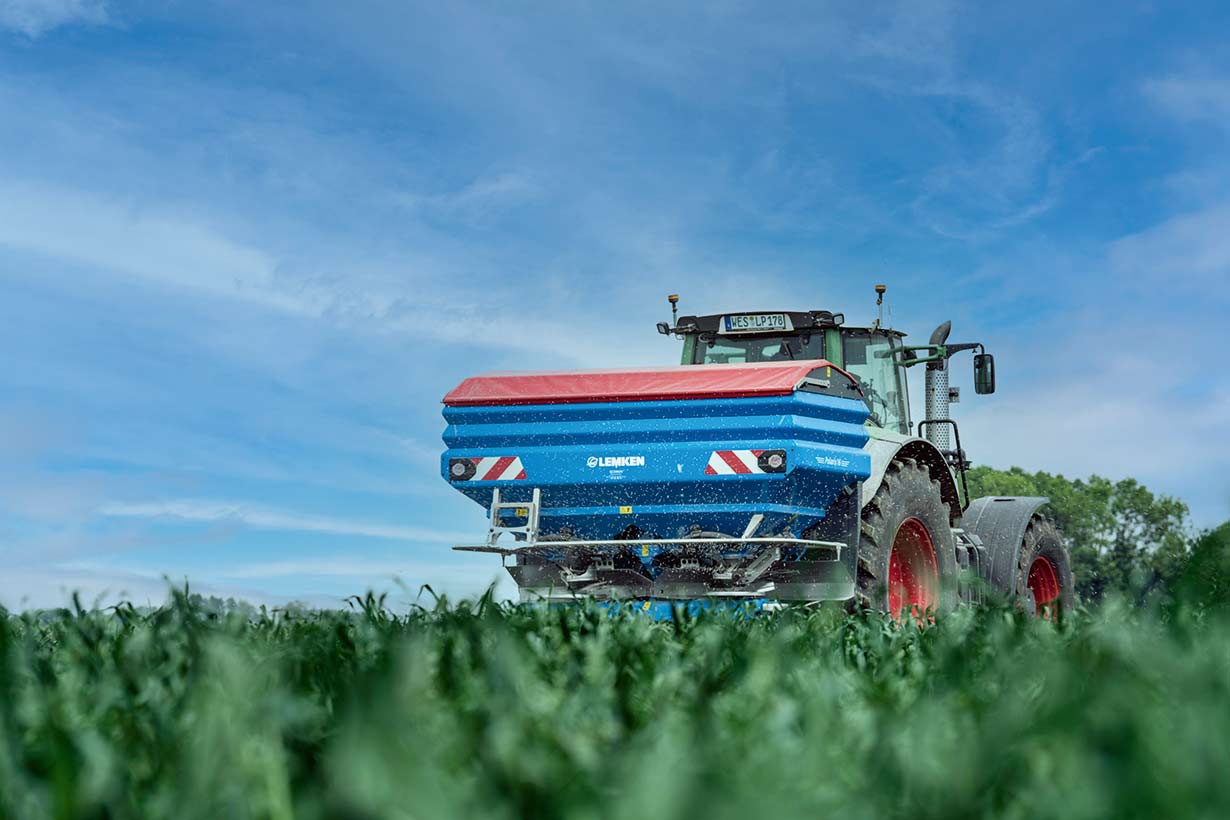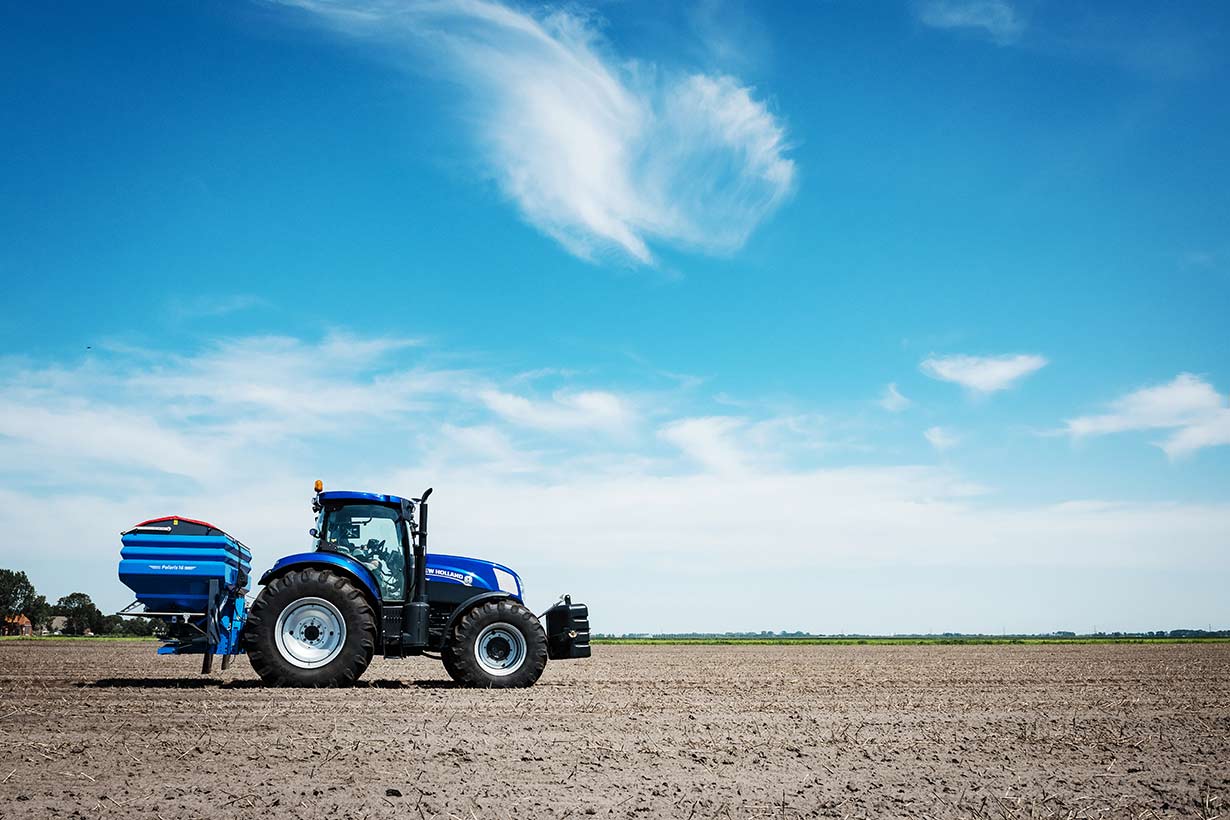 Maximum precision and superior efficiency
The POLARIS fertiliser spreader features a comprehensive range of smart features such as intelligent electronic assistance systems for maximal spreading precision and flexibility. Its variable tank sizes and full ability to control all systems from the comfort of the cab ensure maximum operator comfort. The Polaris delivers ultimate efficacy with superior efficiency on large fields.
Advantages of Polaris
Seed hopper with a volume of 1,900 to 4,000 litres. From 18 to 50 m working width.
EPSILON double spreader vanes with two fertiliser streams, one above the other, for an even spreading pattern.
The GPS-based automatic ECONOV section control system prevents over- or under-fertilisation of individual width sections in the field (e.g. at the headland) and thus allows fertiliser savings of up to 6 percent.
ECONOV supports the independent control of up to 12 width sections (Polaris 14) and, in combination with a DGPS signal and ISOBUS control (optional), the high-precision implementation of application maps.
Continuously operating weighing system with inclination sensor for adjusting for measurement errors on slopes.
Oscillating agitator with two funnel outlets with angled gates for an even, gentle flow of fertiliser.
SpeedControl automatic spread pattern adjustment depending on the travel speed enables an optimal distribution of the fertilizer (optional).
Technical data
| | Polaris 14 |
| --- | --- |
| Working width (m) | 18 - 44 |
| Weight (kg) | 540 - 585 |
| Tank capacity (litres) | 1 900 - 3 000 |
| Filling dimension (m) | 1,17 x 2,31 |
| Filling height (m) | 1,23 |
| Payload (kg) | 3 000 |
Basic equipment
Electronic ISOLINK operation with preparation for operation with any ISOBUS terminal
Shutter electrically remote-controlled via ISOLINK
Automatic calibration test from the tractor cab
Automatic width section control ECONOV with 12 width sections
Side-independent variable application rate control (DualRate)
Continuous, automatic weighing
Stainless steel weighing cell with inclination sensor
Fertilizer type memory
Manual application rate adjustment in steps of +/- 10%
Stainless steel safety guard
Lower link attachment Cat. 2 / Cat. 3N
Mud guards
Spreader disc drive via PTO shaft 540 1/min (incl. PTO shaft with overload safety device)
Hopper with two-part sieve, can be opened separately
V-shaped stainless steel hopper base (draining fully)
Chute for calibration test and hopper drainage
Application rate from 3 kg/ha to 820 kg/ha at 28 m working width and 12 km/h
Angle adjustment and inclination indicator for top dressing
Border spreading device TRIBORD 3D (right)
Spreading device "Epsilon System EV"
LED lighting equipment according to national regulations (factory installed)
Synthetic protective elements under the frame
The availability and basic equipment of the machine may vary depending on the country. Please contact your dealer.