First pile for new Steketee plant
The first pile to be driven into the ground marked the start of construction for the new Steketee plant in Dinteloord/ Netherlands, on 8 February, after an intensive planning phase during the winter.
5,248 piles to be set
A total of 248 piles at a depth of 18 metres and another 5,000 small piles at shallower depths have to be set to stabilise the humid South Holland clay soil for the foundation. The ceremony was attended by Nicola Lemken and Managing Director Anthony van der Ley, all Steketee employees, representatives of the municipality, the construction companies involved and the press.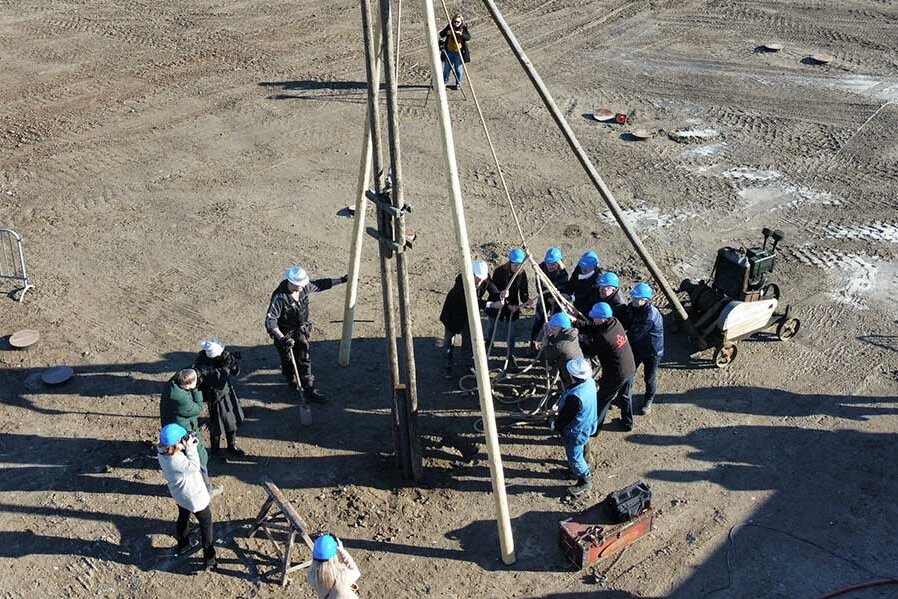 Completion in record time
The approx. 10,000 m² factory building is divided into four bays and an office wing, which should be ready for occupation in record time by the end of July this year. The move from the nearby Steketee plant to the new location is scheduled for autumn. By the end of the year at the latest, the first hoeing machines manufactured in Dinteloord will be delivered to farmers.