A visit to LEMKEN in Haren
What is behind the LEMKEN drilling technology? Would you like to experience the entire assembly process live? Then visit us at our Haren site in Lower Saxony!
LEMKEN manufactures its extensive range of power harrows and seed drills at the Haren factory. See the LEMKEN quality for yourself - with a tour of the various production lines, administration, dispatch, warehouse and the Haren AgroForum.
We cordially invite you to visit us at the highly modern and efficient LEMKEN site in Lower Saxony!
Our factory on film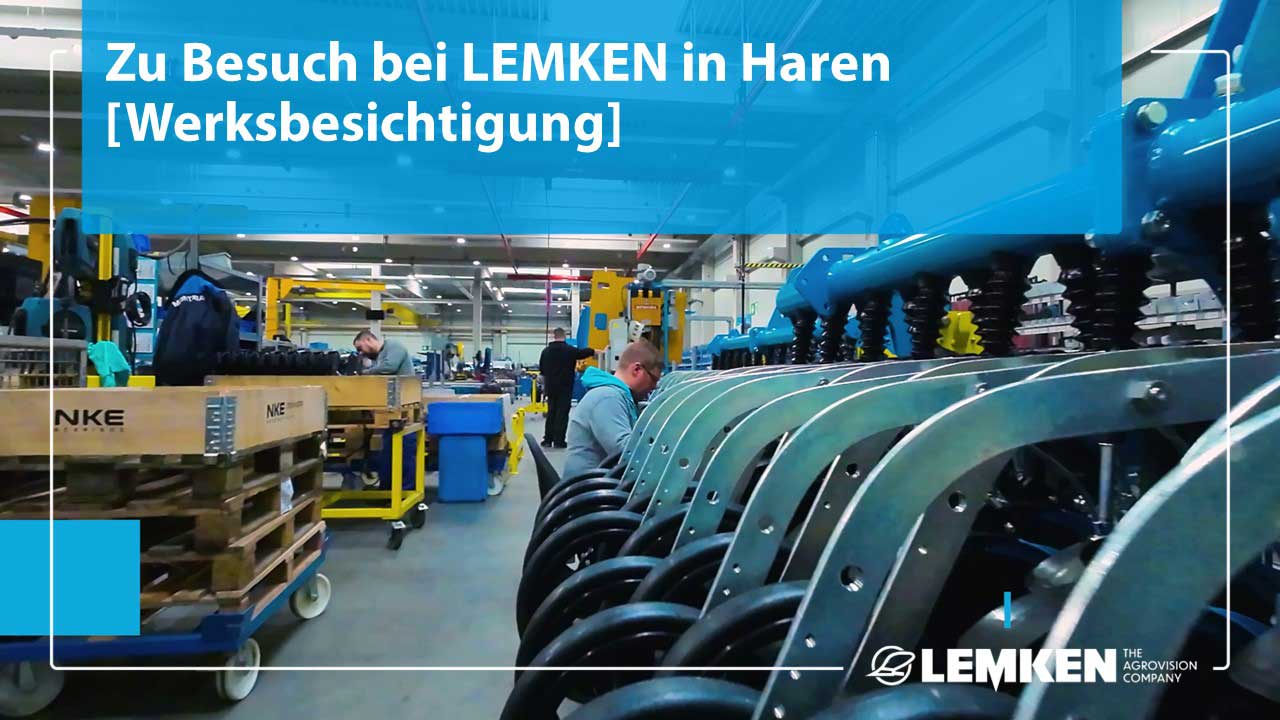 Are you curious?
Then we look forward to welcoming you on a factory tour. We will accompany you on a tour of our assembly site in Haren from Monday to Friday in the morning or afternoon. Groups of at least 15 and at most 30 people can register online right here.
Do you still have questions? In our FAQ you will find all the answers at a glance!
We look forward to your visit!
FAQ for your visit in Haren
Please schedule a total of 3 to 4 hours (with catering) for your visit to Haren.
For operational reasons, we can offer you a visit starting at 10 am or 1.30 pm. Other times may be possible after consultation.
We offer the factory tour in Haren for groups of at least 15 to a maximum of 50 people. For insurance reasons, the minimum age of participants is 14 years.
Are you interested in a tour as an individual or a small group? Please contact us Monday to Friday morning and we will try to make it possible for you to participate in an existing group.

For technical production reasons, our factory in Haren is unfortunately not barrier-free. Please understand that only people who are in a physical condition to manage the tour without aids such as a rollator or wheelchair can take part in the factory tour.
The factory is noisy, of course. To ensure that you can follow the tour without restrictions, we will provide you with headphones when you arrive.
We offer you the factory tour free of charge. You are welcome to coffee and cold drinks. Only the optional catering will be charged at your own expense. This must be paid in cash on site.
Prices per person
Coffee/cake 6.50 €
Sandwiches 7.50 €
Lunch 17.00 €
We will be happy to help you personally Monday to Friday morning.