Factory tour

A visit at LEMKEN
How is steel converted into a high-tech agricultural implement? What machines are used in the process, and how do the people at LEMKEN work? There are many fascinating aspects to how our implements are manufactured, and we invite you to gain a first-hand insight.
We would love to share with you how exciting the manufacturing processes in our sophisticated production systems are: from raw steel being formed in CNC-controlled processing centres to robotic welding systems and a cathodic dip-paint coating system.
Virtual factory tour
Here we already give you a small insight into our production.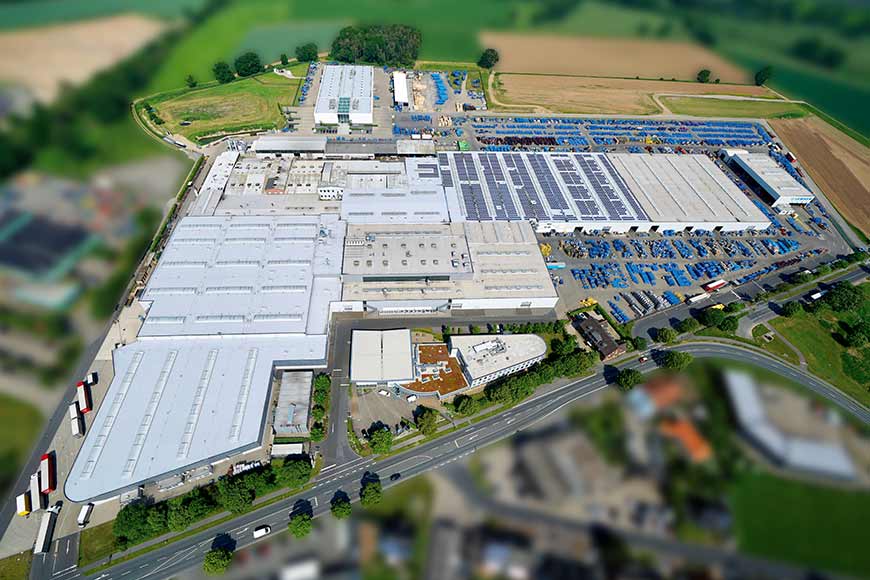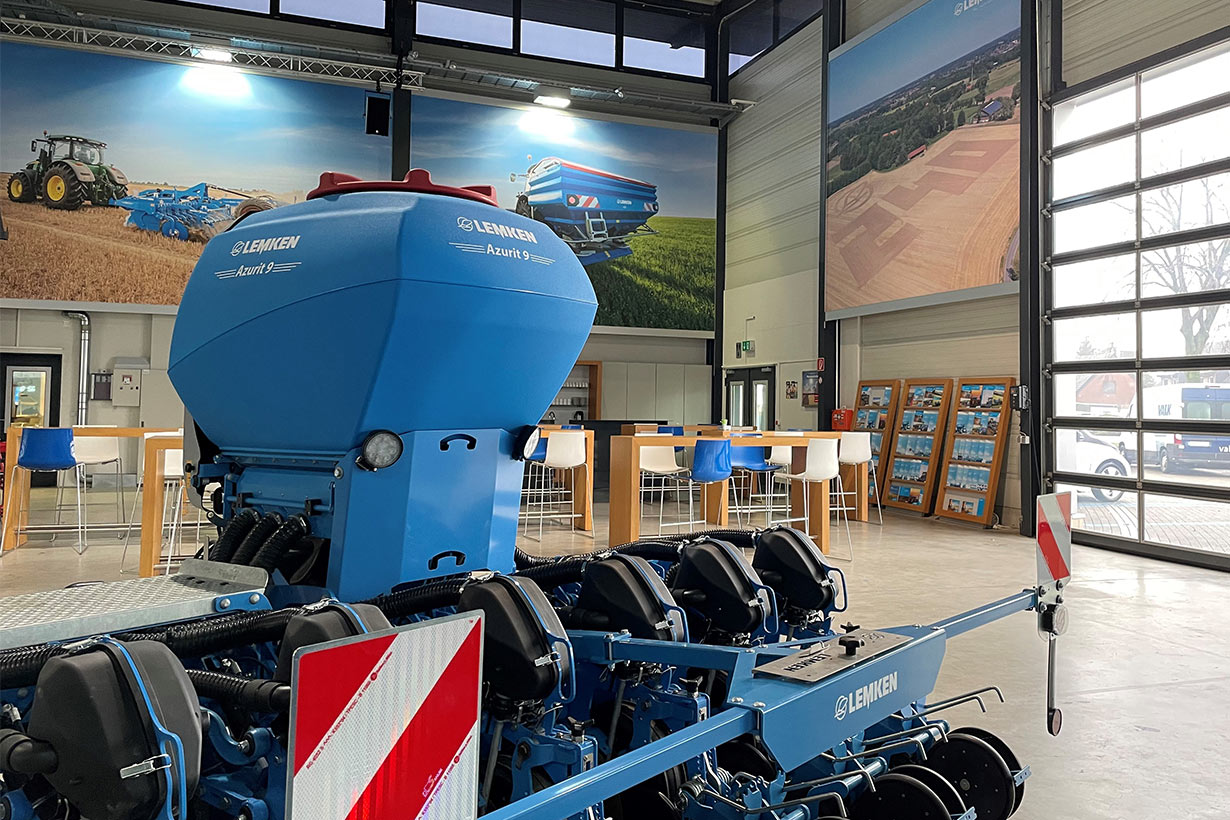 The AgroForum with a floor space of 625 m2 is used in many ways as an exhibition hall, for machine presentations for customers and a wide variety of events. Every year we welcome over 5,000 visitors from all over the world. The LEMKEN fan shop is also located here, with a wide range of merchandising articles. These can also be purchased online..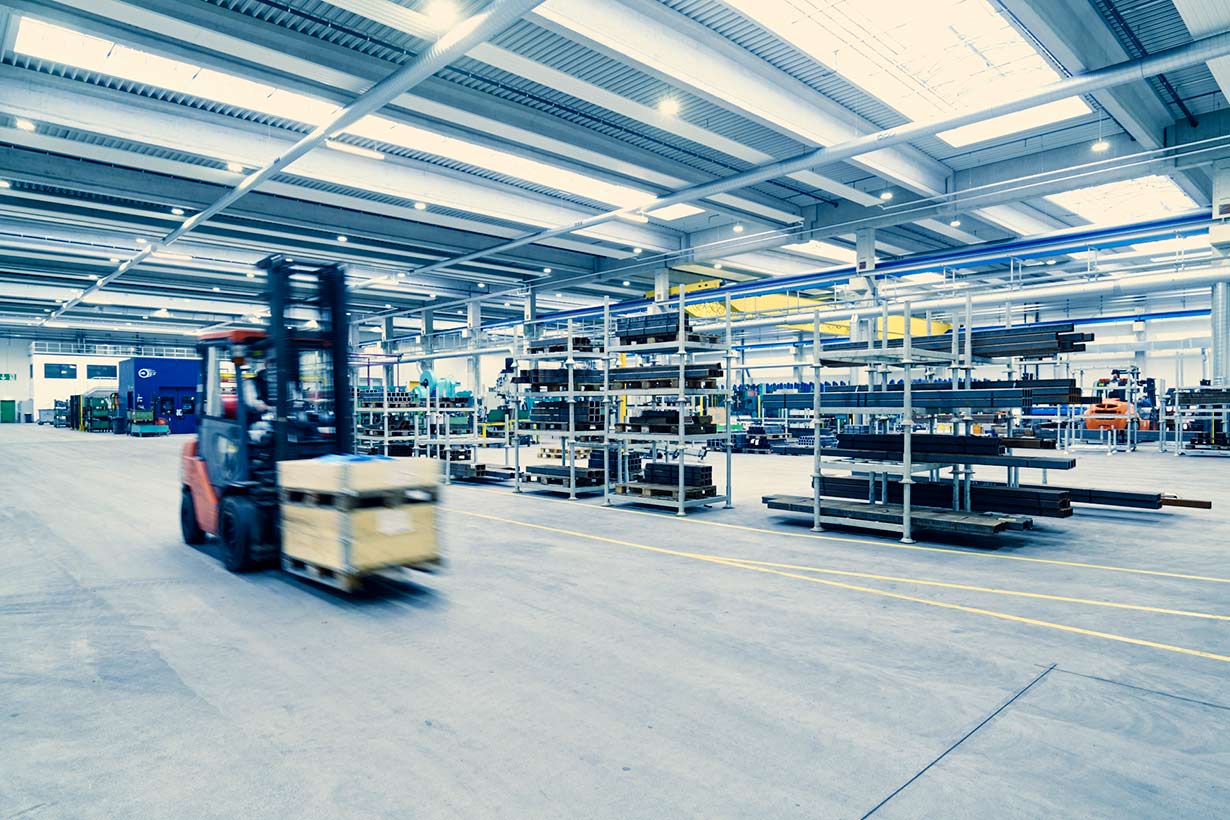 On an area of 5,000 m², the purchased parts are unloaded, marked and recorded in the system. They pass through a quality inspection before they are stored or transported in smaller batches to the assembly lines. In the raw material warehouse, 1,800 to 2,000 tonnes of quality steel in the form of micro-tempered sheets, wide flat steels, bar steels, sectional steels as well as round tubes and square steel sections are handled every month, mainly from Western Europe.
Here, computer-controlled punching and shearing machines bring the incoming steel to the right length. At the same time, the holes and markings are already applied. Sheets are cut to size on a flame-cutting machine and a CNC-controlled flame-cutting machine for sheets up to 120 mm thick. The parts are deburred and the edges rounded on a deburring machine before the next processing step.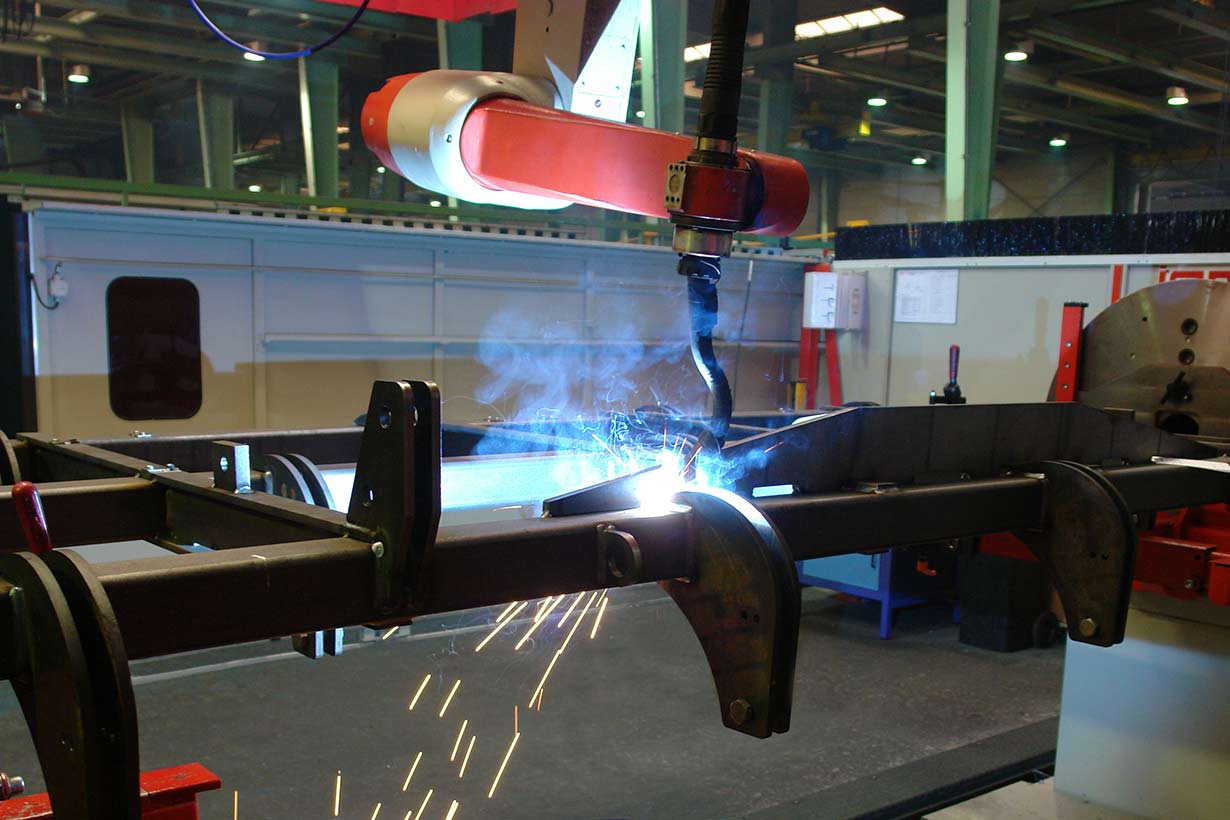 The frames of the tillage implements and the troughs of the power harrows are welded by various welding robots according to defined specifications. This high degree of automation ensures maximum precision and a high production capacity. Some manual welding workstations supplement the work of the robots, e.g. for oversized parts.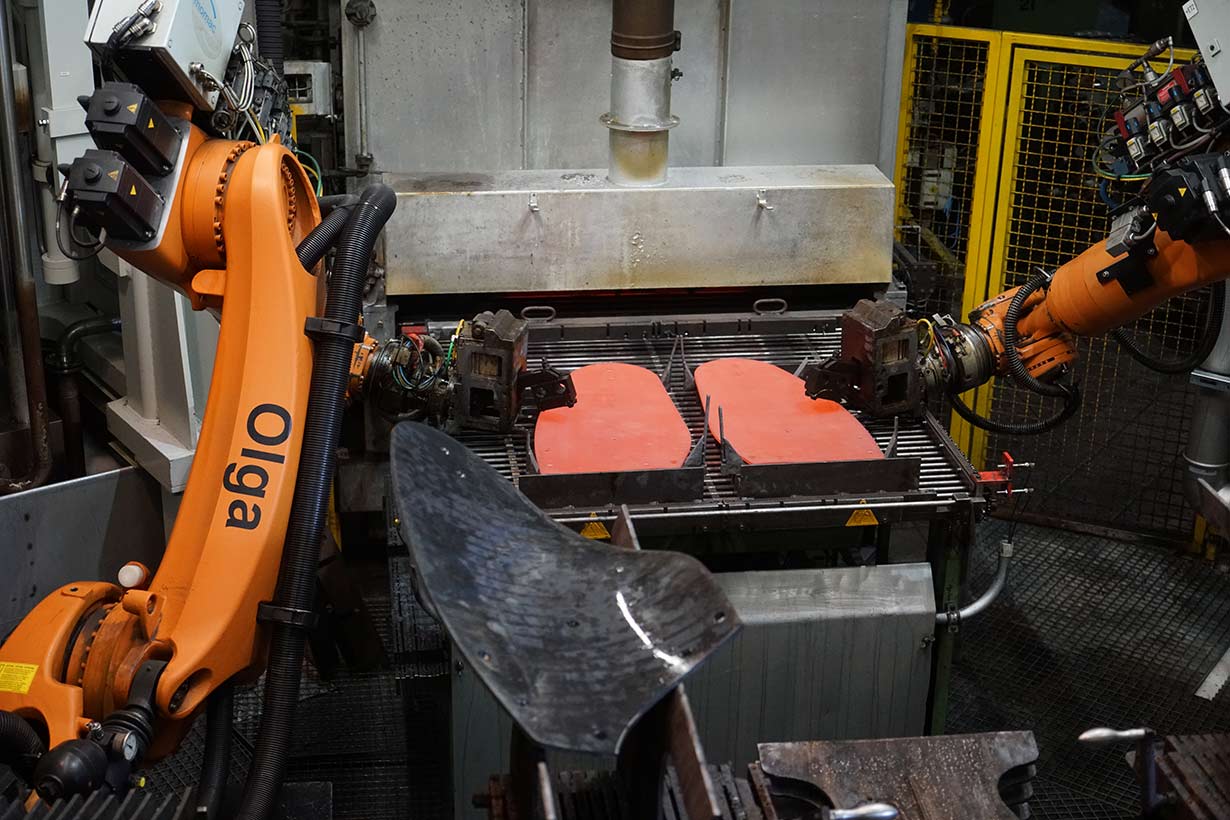 In an optimal hardening and tempering process, many different parameters, such as temperature curves or emulsions, are adjusted to each other so that the workpieces have exactly the required ratio of elasticity and hardness. Depending on the dimensions and use of the parts to be quenched and tempered, both fully automatic furnace systems with robot operation and various rotary and chamber furnaces, as well as tempering furnaces and presses are used.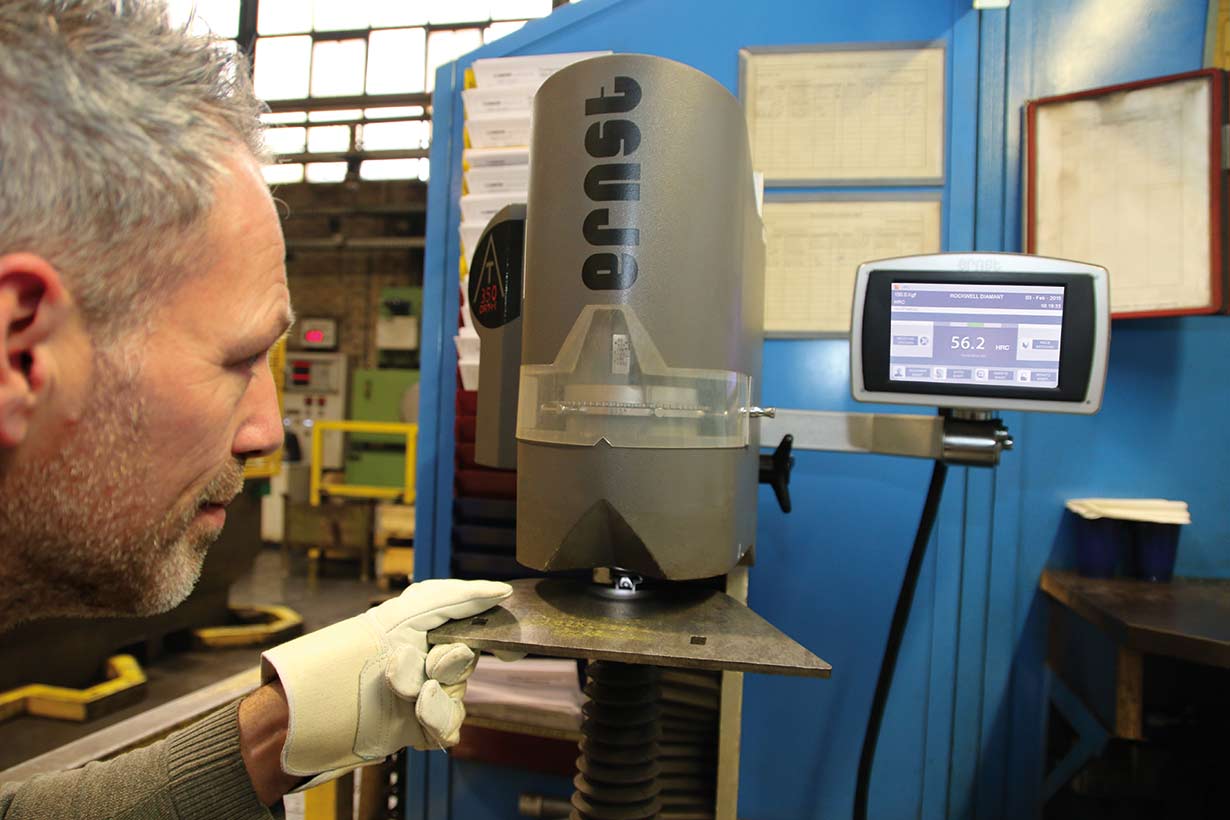 Regular quality checks in the laboratory or on site ensure the high quality standard of the machines and parts. Every incoming steel delivery is checked for correct chemical composition using a mobile spectral analysis device. In this way, steel that does not meet the requirements does not enter production. Hardness and elasticity of the quenched and tempered parts are checked in the laboratory and ongoing production is continuously monitored.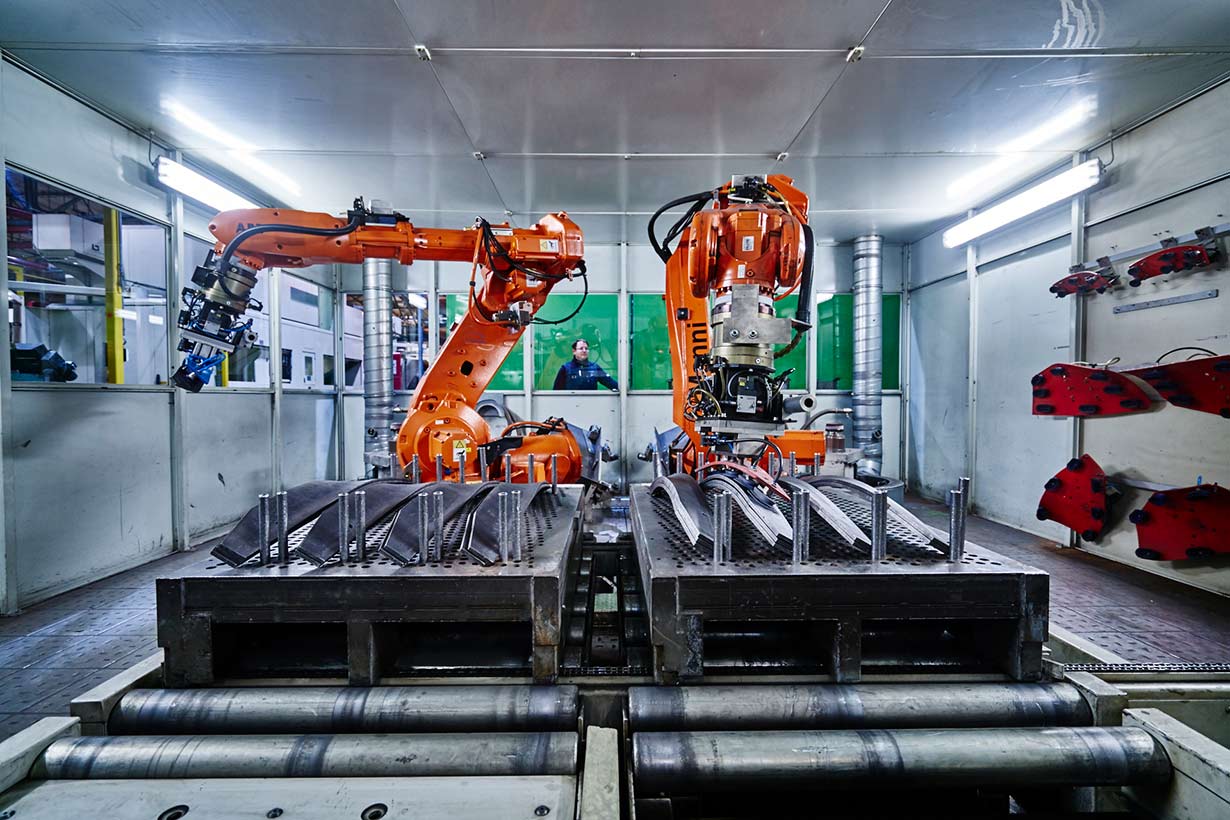 Immediately before being given a coat of paint, the plough's wear parts are polished so that the plough is easy to pull and can work in a fuel-saving manner. The polishing robots proceed in two steps. First, they place the workpieces in a predefined position. From there, the robots take over the parts and guide them over the rotating grinding head. The grinding direction corresponds to the flow of the soil on the mouldboard and the edges remain sharp.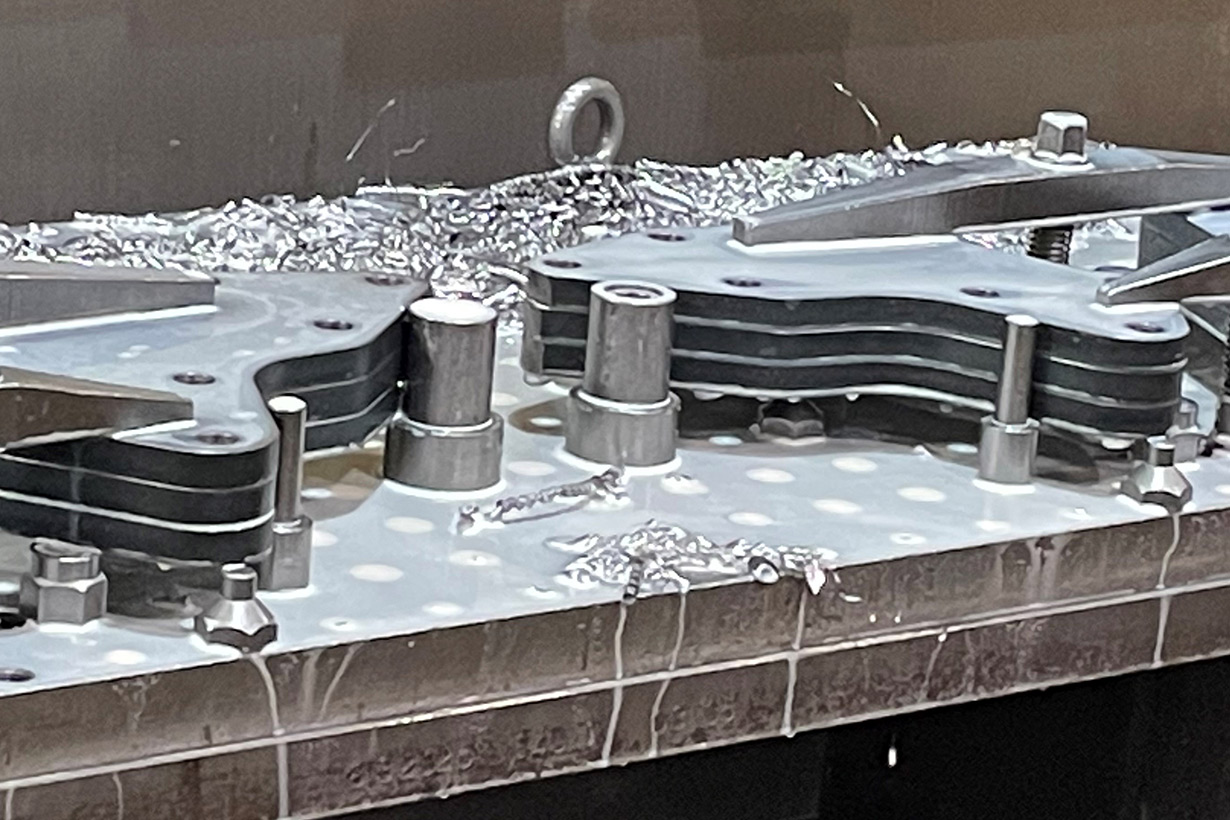 Machining production (drilling, turning, milling) is carried out on 15 conventional and CNC-controlled machining centres. Especially the mechanical machining of hardened wear parts requires the highest competence and robust machines. An essential know-how lies in the creation of the production jigs. Upstream tool set-up stations minimise the set-up times and ensure the capacity utilisation of the machines. 50 employees work here in 3-shift operation.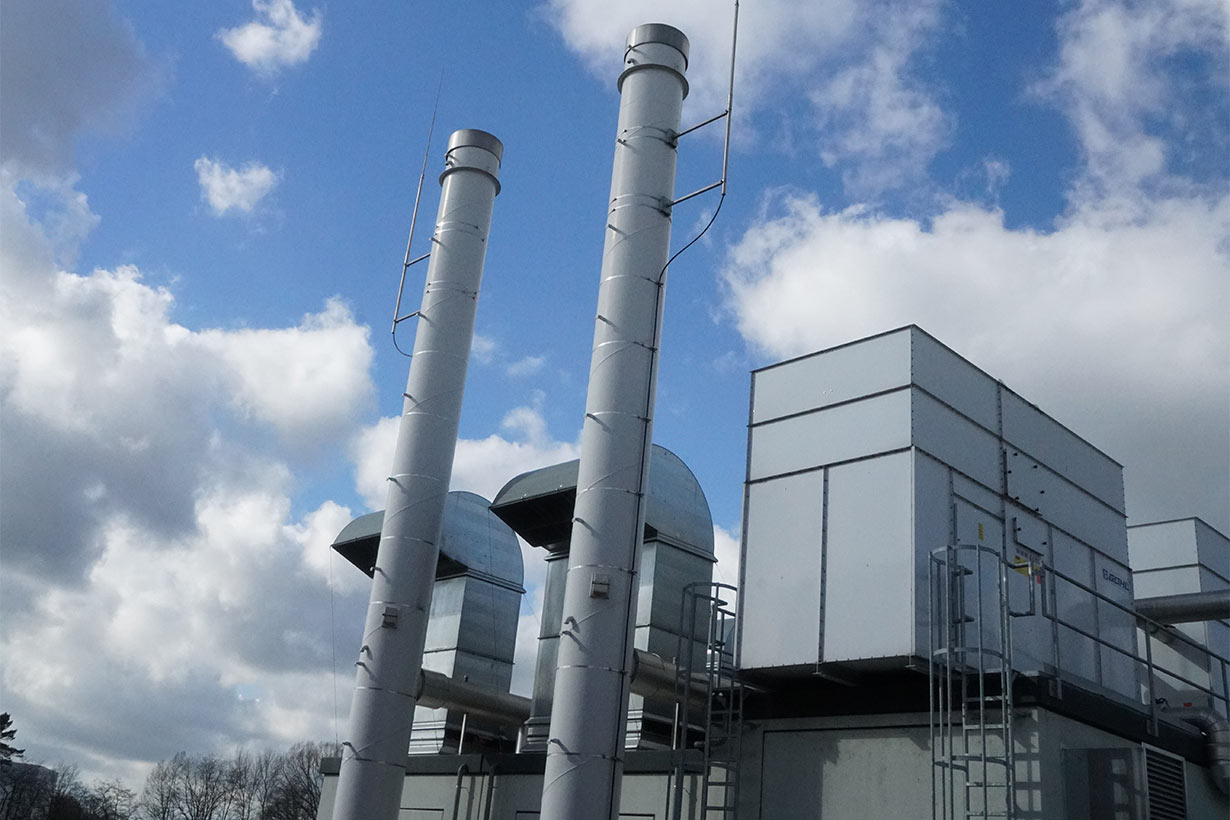 LEMKEN has a comprehensive energy management system. The waste heat from the paint shop is stored and used for heating. Photovoltaic systems supplement the power supply. Two combined heat and power plants with a chiller and district heating network with an overall efficiency of almost 87 per cent generate a thermal and electrical output of 1,800 kilowatts each. They have also reduced groundwater consumption for cooling the basins in the conversion by 70 per cent.
The development plant was opened in 2016 and comprises a test hall with 4,200 m2 of laboratory and simulation facilities on 5,800 m2 of floor space. 3,100 m2 of open and transparent office space on two floors provide optimal working conditions for 143 engineers and technicians. The building is designed to be energy-efficient and is heated entirely by its own combined heat and power plant.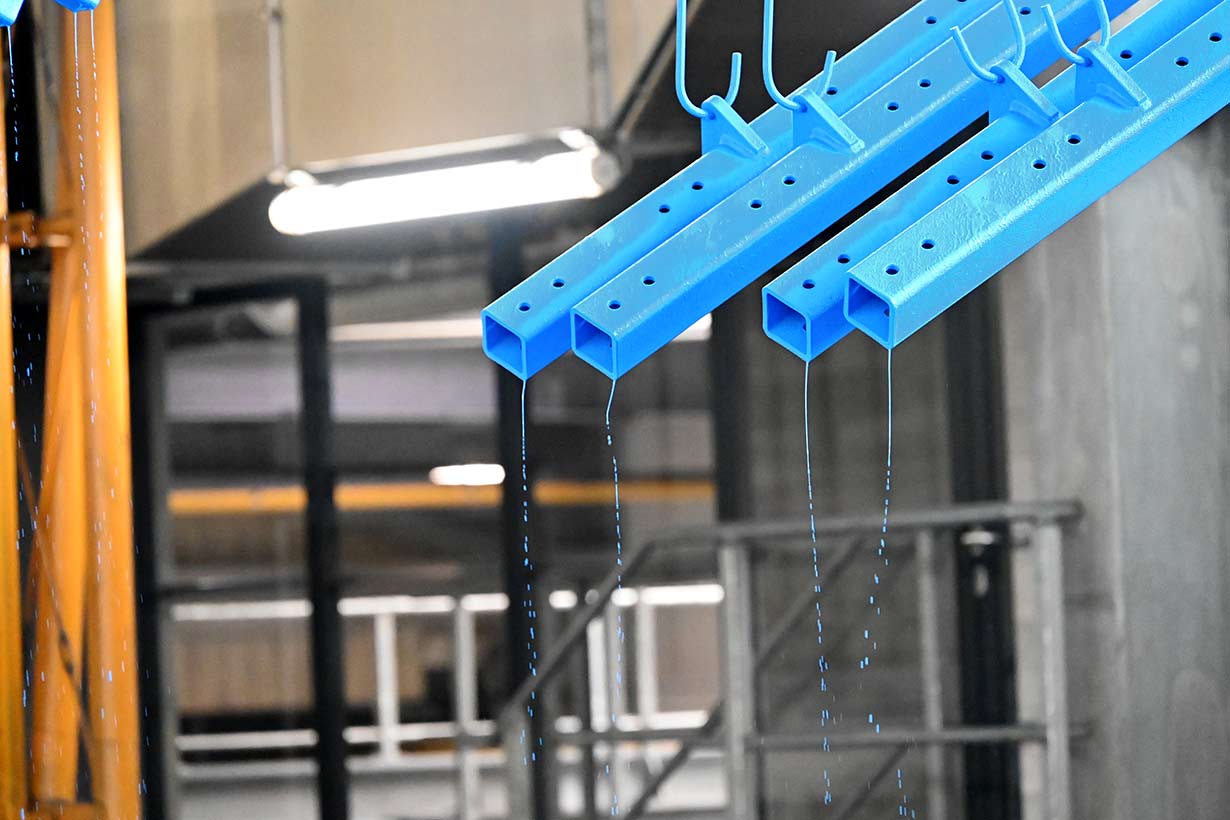 The components of the machines are painted before assembly. For this purpose, they are suspended in a rail system and first pass through two blasting machines for mechanical cleaning. This is followed by the fully automatic cleaning and painting process in the 13 successive dipping basins of the cathodic dip painting before the paint is preserved in a curing oven. The total conveying distance is 1.1 km.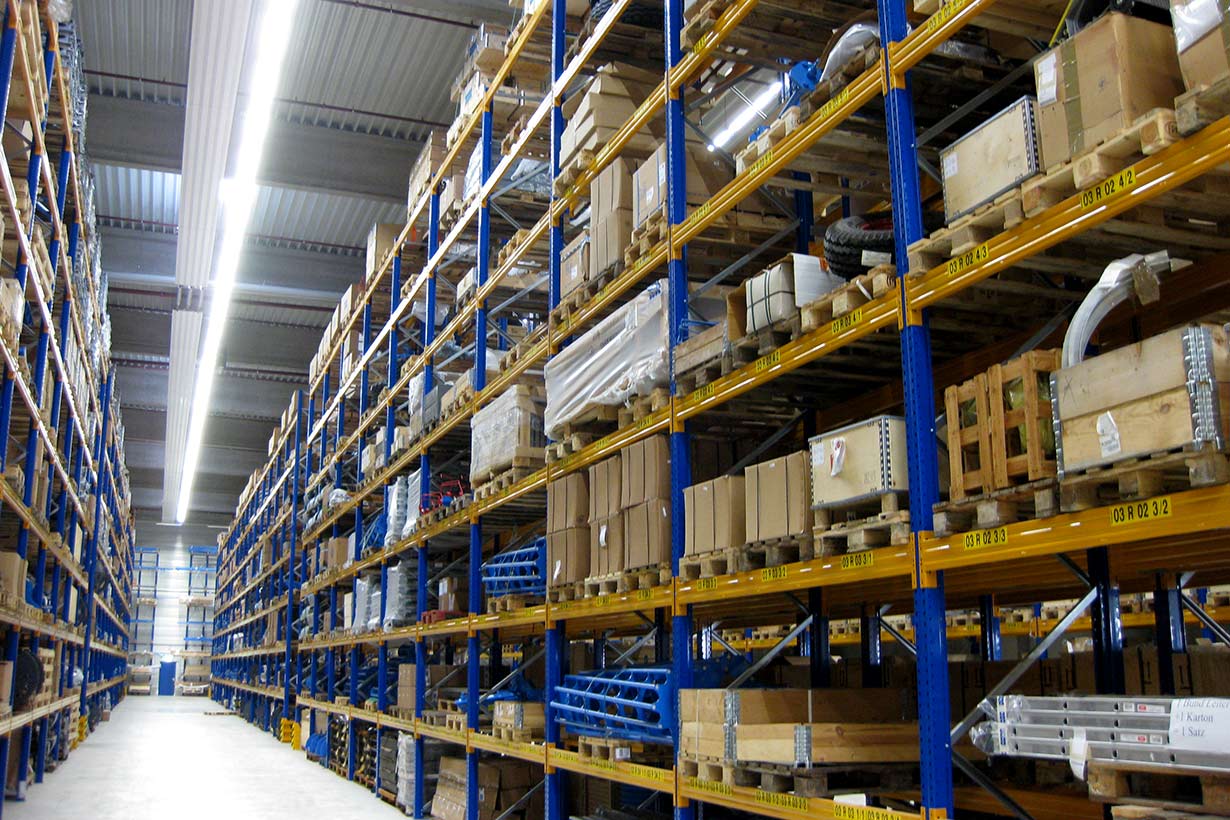 The spare parts logistics were already outsourced to a specialist in 2001. The spare parts are delivered twice a day by shuttle to the Imperial logistics centre 60 km away, from where they are centrally dispatched worldwide. Up to 70,000 shipping orders with 370,000 items and 8 million individual parts are dispatched annually.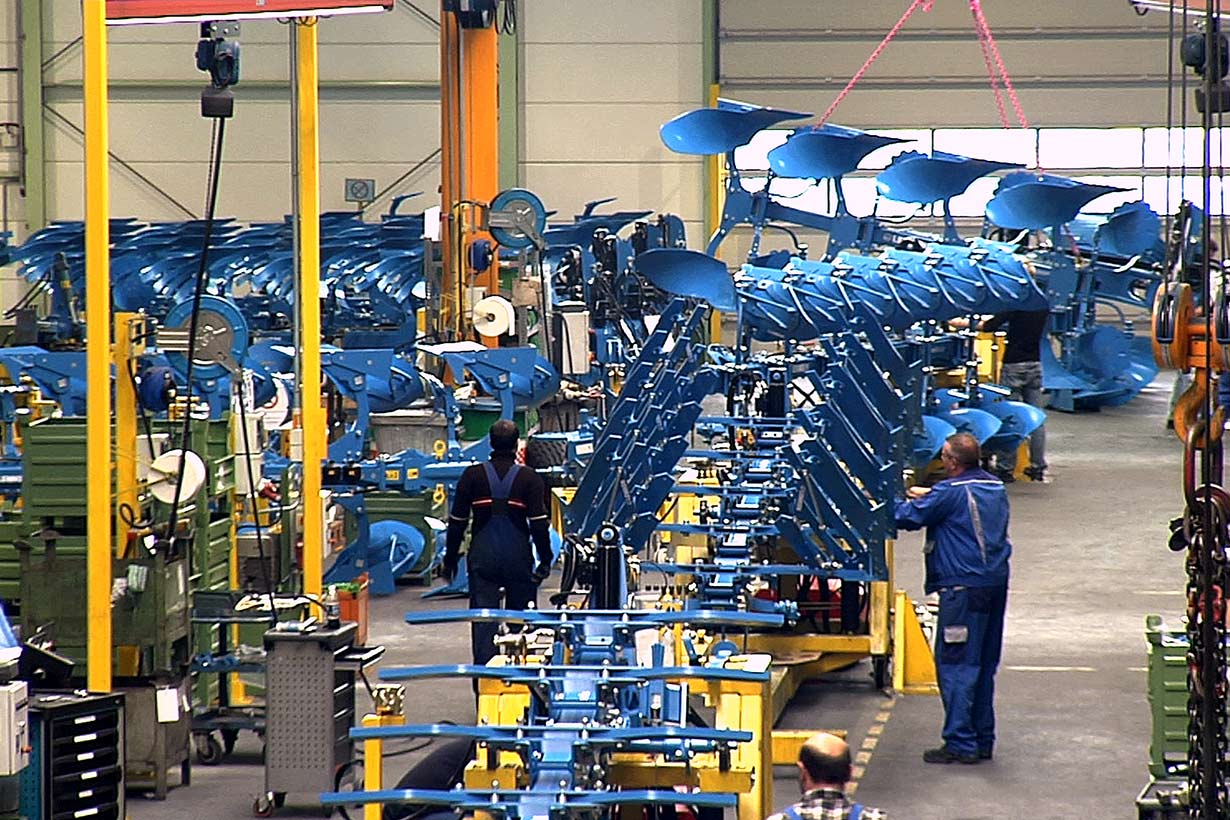 In the 3 assembly halls, all LEMKEN soil cultivation implements are individually assembled in the respective assembly lines according to customer orders: Ploughs, cultivators, compact disc harrows, power harrows and seedbed combinations. In some cases, the final assembly is preceded by pre-assembly of individual components, e.g. for plough bodies. After assembly, a quality inspection is carried out before the machines are shipped all over the world.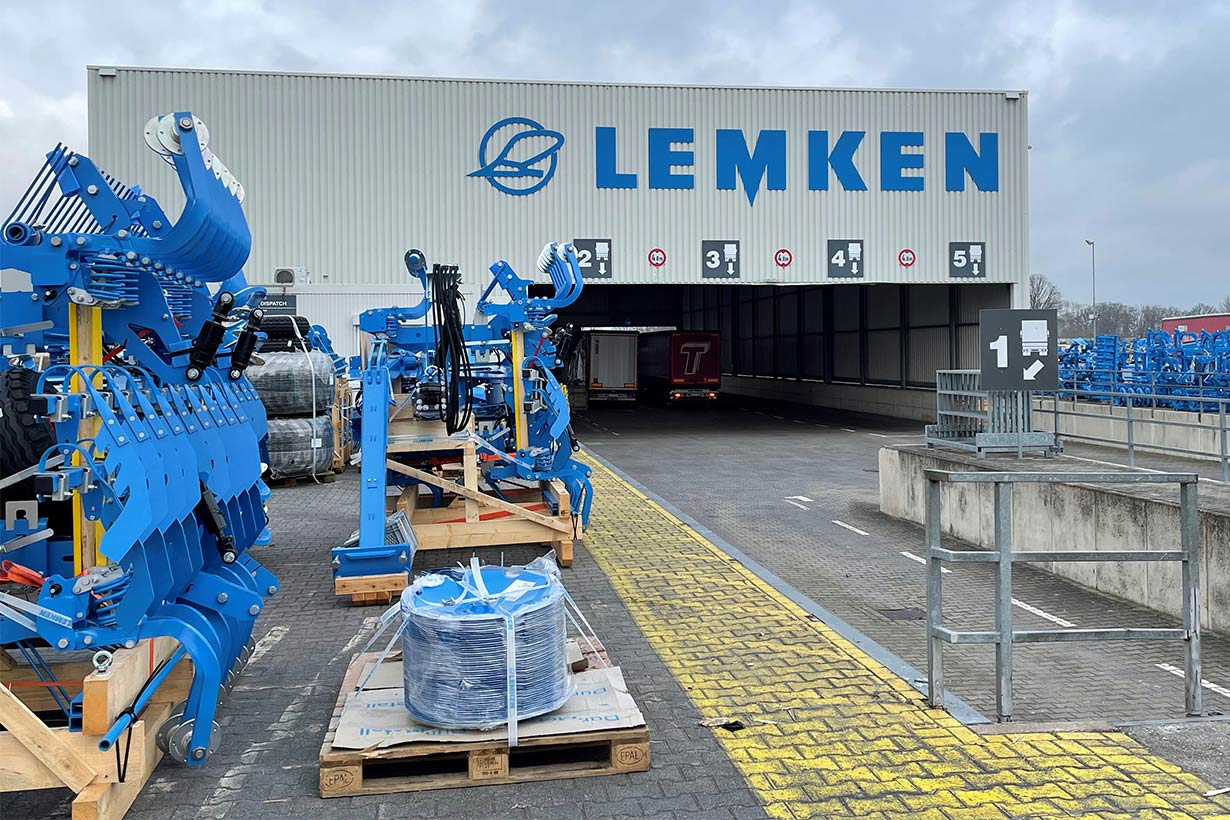 At peak times, the shipping department loads up to 40 trucks daily in 2-shift operation. Five trucks can be loaded simultaneously by forklift or crane on five loading ramps. In parallel, approx. 1,000 containers are shipped overseas per year. LEMKEN has the status of an authorised economic operator. This simplifies and speeds up customs clearance, as the customs documents can be prepared on site.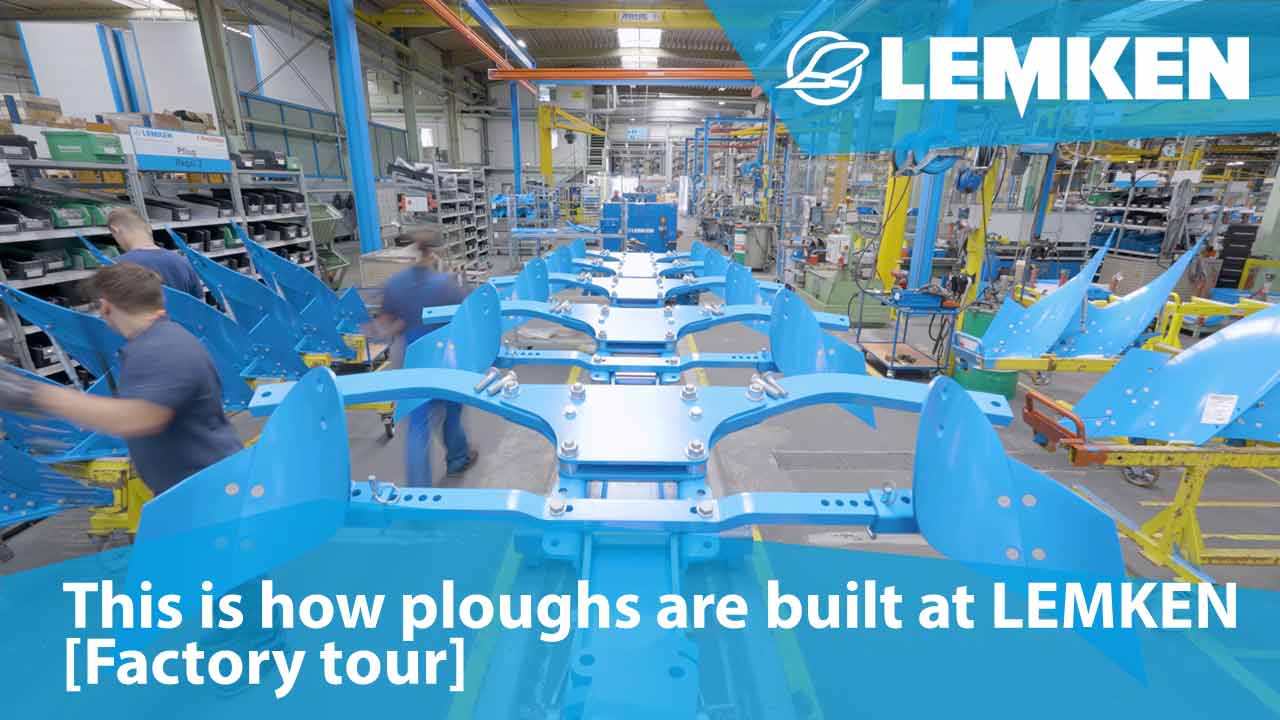 Are you curious?
Our staff are happy to take you on a tour of our Alpen factory, Mondays to Fridays in the mornings or afternoons for groups of a minimum of 15 and a maximum of 50 people.

We warmly invite you to complimentary morning or afternoon tea with coffee and soft drinks as part of our factory tours. If you would like to stay for lunch, this is at a cost price charge of EUR 17.
The LEMKEN team looks forward to seeing you in Alpen!